Baseball is sporting jersey sponsorships for the first time, and it could be big for brands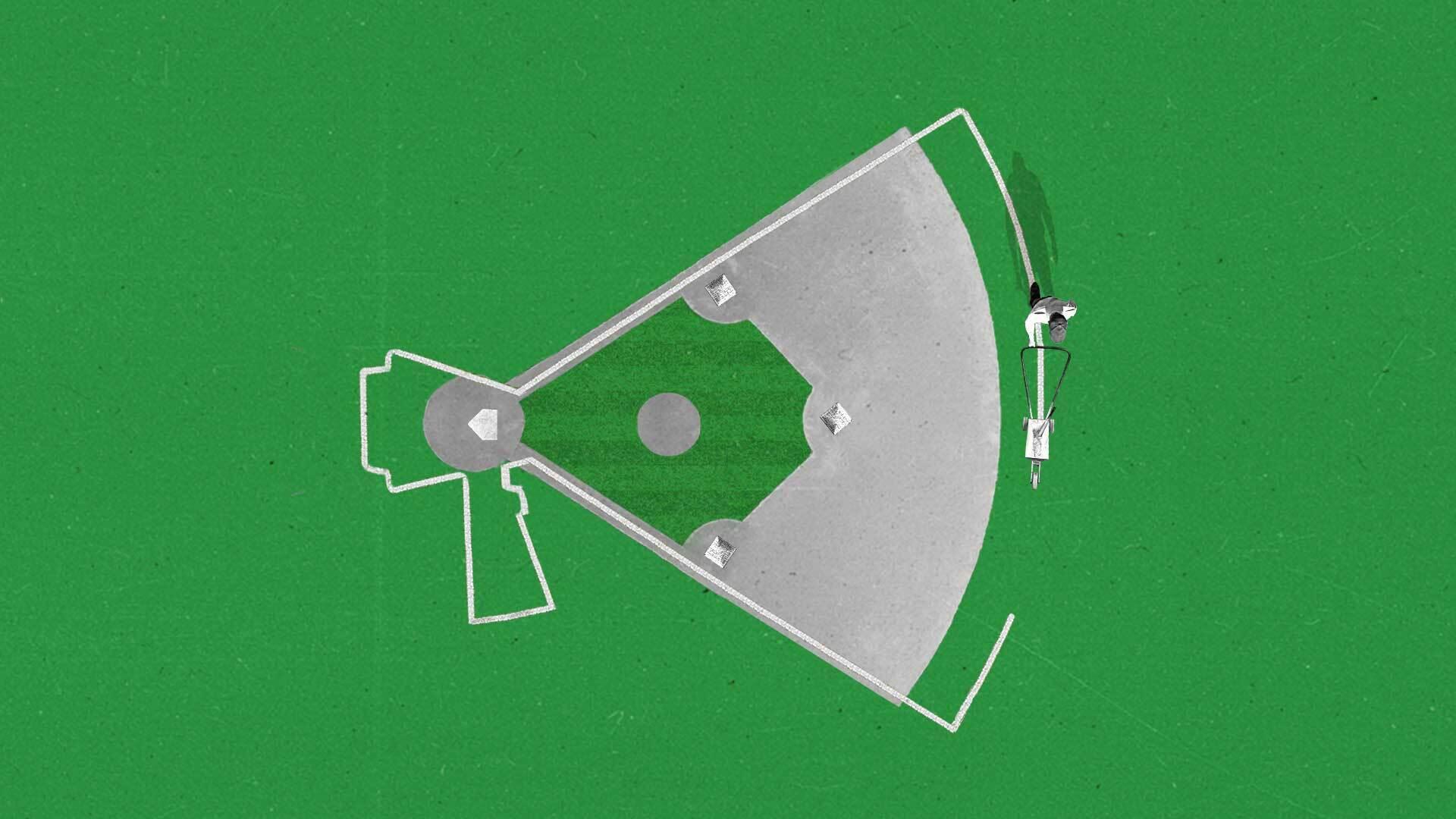 America's pastime has undergone some big changes recently.
Major League Baseball (MLB) introduced regulations to speed up games this season, including a pitch clock and bigger bases. But new rules aren't the only thing shaking up the sport.
This season marks the first time the MLB has allowed brand logos on team jerseys, and 14 out of 30 teams have secured sponsorship deals so far. The New York Yankees, for instance, recently took to the field with Starr Insurance patches on their sleeves. The move opens a major opportunity for brands to be seen by millions of fans, both in the stands and at home.
Baseball joins three other professional sports leagues in the U.S. — Major League Soccer, the National Basketball Association (NBA), and the National Hockey League (NHL) — to allow sponsorships on jerseys. Baseball could potentially drive the most monetary value for brands through sheer exposure.
"Think about the number of times a pitcher, and more specifically his off-hand sleeve, is shown during a game," Sam Nursall, a senior analyst with data firm Ampere Analysis, tells The Current. "The MLB additionally determines on which sleeve the patch is to be worn based on whether the pitcher is right-handed or left-handed, for maximum exposure."
And while the pitch clock is speeding up games by an average of 30 minutes, which could entice more viewers to tune in, it could also diminish a pitcher's time on screen, and therefore the value for brands.
Andrew Lafiosca, managing director for North America for Nielsen Sports, tells The Current the average MLB broadcast in 2022 was 202 minutes; this year, it's 172 minutes. And the average broadcast exposure for sponsorship assets at home plate has dropped 11 percent.
The trade-offs may be worth it as changes draw modern viewers to the plate.
According to Jon Heyman, a baseball columnist for the New York Post, MLB attendance this season is up 9 percent. In June, Nielsen reported that ESPN's MLB viewership was up 7 percent compared to last year. As of last month, viewership at MLB.TV, the league's livestreaming service, was up 9 percent compared to last year, and total users across MLB's digital platforms rose 26 percent, according to Forbes.
"The fact that shortened baseball games are not turning away viewers is a win for sponsors and advertisers," says Lafiosca.
Nielsen Sports data makes that case.
According to Lafiosca, the media value of live broadcast exposure from the MLB sleeve patches for the 2023 season through June 30 has been an estimated $55,586 per team per game. That's more than the average media value of NBA jersey sponsors ($23,205 per team per game) and of the NHL ($11,819 per team per game) — and not every MLB team even has a sponsorship deal yet.
It might be too early to know how consumers will respond long term, though. In its Q4 2022 sports consumer study, Ampere Analysis found that 44 percent of MLB fans agreed with the statement "I think advertising during live sports is too intrusive," compared to 50 percent of total sports fans, suggesting baseball fans are more open to ads than the average sports fan. But this data was gathered before the MLB introduced the jersey patches.
Similarly, in Q4 2021, before hockey introduced sponsorship patches, 44 percent of NHL fans agreed that ads during live sports were too intrusive. That number stayed at 44 percent in Q4 2022, "suggesting that fans were somewhat indifferent to the addition of the patches," says Nursall, the Ampere Analysis analyst.
Lafiosca, of Nielsen Sports, says most brands that have struck jersey sponsor deals had preexisting relationships with teams, such as Cincinnati Reds sponsor Kroger, a Cincinnati-based grocery chain — suggesting they wanted to "entrench themselves more deeply with the teams and their fan bases." That alone is a sign that sports and the broader media landscape are changing.
"Gone are the days when brands would simply buy media against sports programming to meet marketing objectives," Lafiosca says. "Additionally, fan behavior is shifting, making the alignment of goals between sponsors and properties paramount in negotiations."
Subscribe to The Current newsletter