From Barbie to Squishmallows, the toy industry is reinventing itself for a digital age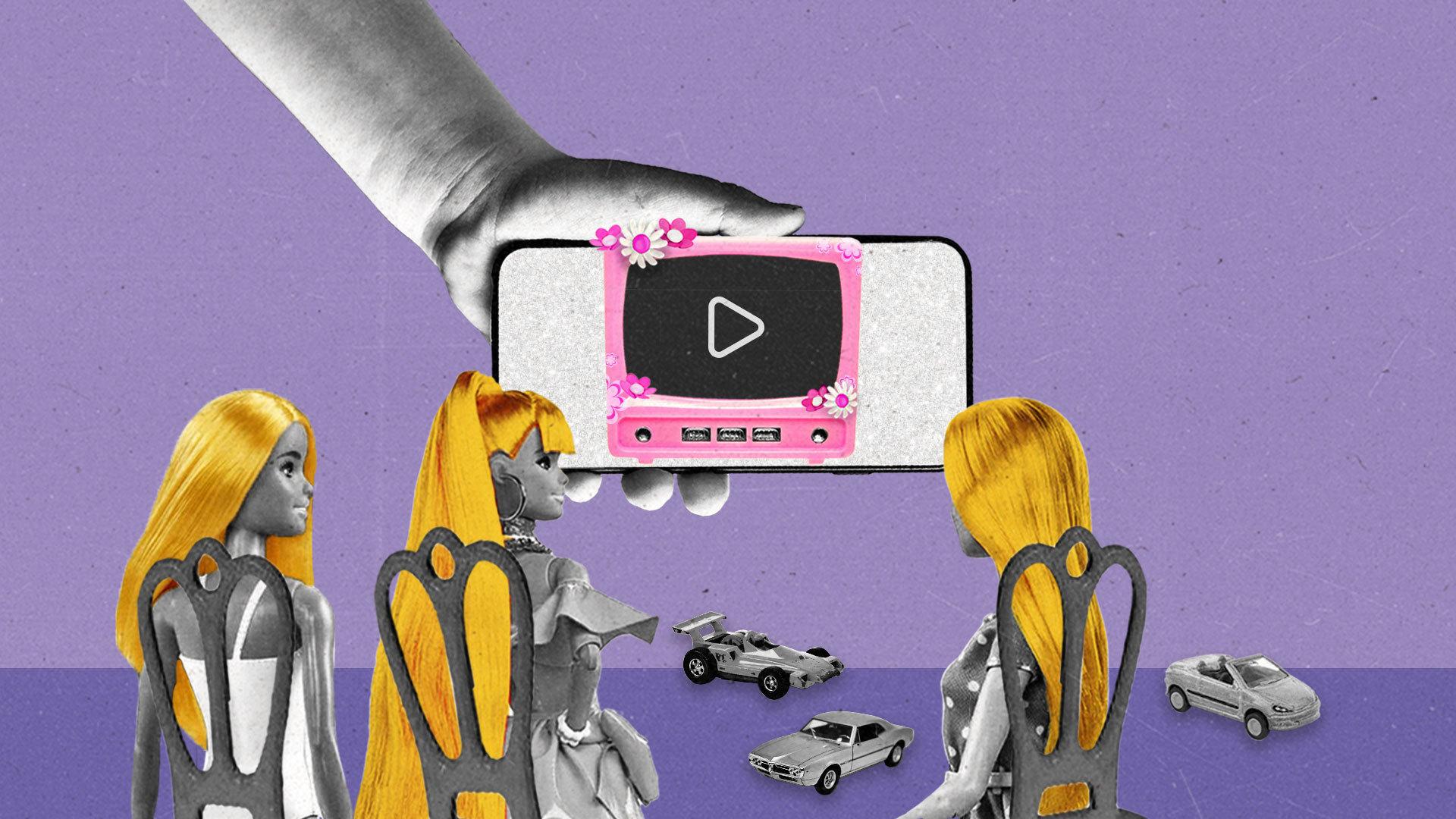 Whatever fond memories we have of childhood visits to Toys"R"Us or KB Toys, today's children are more likely to be entranced by iPads and microtransactions on video games like Minecraft and Fortnite.

Even so, in the midst of the COVID-19 pandemic, the toy industry has had a revival, posting record-breaking sales in 2020 and 2021. And that's because toy brands, all competing to share in a $38 billion business in the U.S. alone, are figuring out new ways to reach digitally savvy kids.

"It used to be that you would just look at movies," Azhelle Wade, toy marketing expert and president of The Toy Coach, tells The Current. "You were planning your entire production run and your next fall assortment on what movies are going to be released. But these days it's more about [asking ourselves], how can we reach our target demographic on as many social platforms as possible? What can we do on streaming sites? What can we do on TikTok? What can we do on YouTube to create content that reminds them of this brand?"

YouTube and TikTok have become two of the dominant ways toy brands are engaging with their audiences. The plush toy Squishmallows exploded in popularity during the pandemic after people started sharing their collections on TikTok. The brand has seven of the top 15 selling toys industrywide this year, according to The NBD Group. Mix in movies and TV shows, which have been an important part of building a toy brand for decades, and you've got a path toward success.

"It's really about getting them involved in a certain intellectual property," Wade says. "And then [kids will] want to find the extension of that show that they could take to bed or take on a playdate. And that's what they're looking for."
Mattel's iconic doll, Barbie, is a perfect example of this. Barbie's main YouTube channel has 11 million subscribers, with around 15 other YouTube channels spreading content in different languages. Its TikTok channel boasts over 500,000 followers a year after launching. And next summer, Barbie is coming to the big screen, in a movie starring Margot Robbie and Ryan Gosling.

Mattel CEO Ynon Kreiz told CNBC that the moves are part of a larger strategy shift, away from a manufacturing company that makes items, and toward an IP company that manages franchises.

"Barbie is much more than a toy and more than a doll," Kreiz told CNBC. "Barbie is a cultural icon, a pop icon. And this movie is really shaping up to be what we believe would become a societal moment."

Barbie had to undergo an evolution of a different kind to get to this point though. After criticism that the doll was outdated and sexist, Mattel reported it lost just over $342 million between 2013 to 2016. Around that time, Barbie started releasing several new types of Barbies — from different body shapes, to new ethnicities, to dolls in wheelchairs and with hearing aids. Now there are over 200 different types of Barbies. Profits have increased since that bottoming-out point in 2016, with Mattel reporting that net sales are up 10 percent this year after the third quarter.

"We had been marketing mostly to kids and focusing on new features, new benefits of the dolls, and the play aspect of the brand," Lisa McKnight, executive VP and global head of the Barbie and Dolls Portfolio at Mattel, said in a talk during Advertising Week. "We had not been talking to parents. We hadn't been connecting with society and we lost track of what was important, especially to millennial parents. They wanted to buy brands that connected to their values and represented their value system."
This relates to recent research done by The Trade Desk and YouGov, which found that millennials are more likely than other age groups to consider corporate responsibility as a factor in brand loyalty. Millennials over-index the total by 55 percent, according to the research.

As the toy industry adapts to the digital age, shades of nostalgia seem to be coming back. Earlier this month, Macy's launched 451 Toys"R"Us-branded toy shops in its stores. And it isn't just kids who are on the hunt for toys in those new stores. The Toy Association, which represents hundreds of companies across the toy industry, reports 58 percent of adults buy toys and board games for themselves, spawning the term kidult.

"It's all about nostalgia," Wade says. "Now we're seeing an interest in the types of products that were usually reserved for that collector side of the industry shifting over to mass market."