Back-to-school shopping has changed forever. Find out how Walmart is meeting the moment.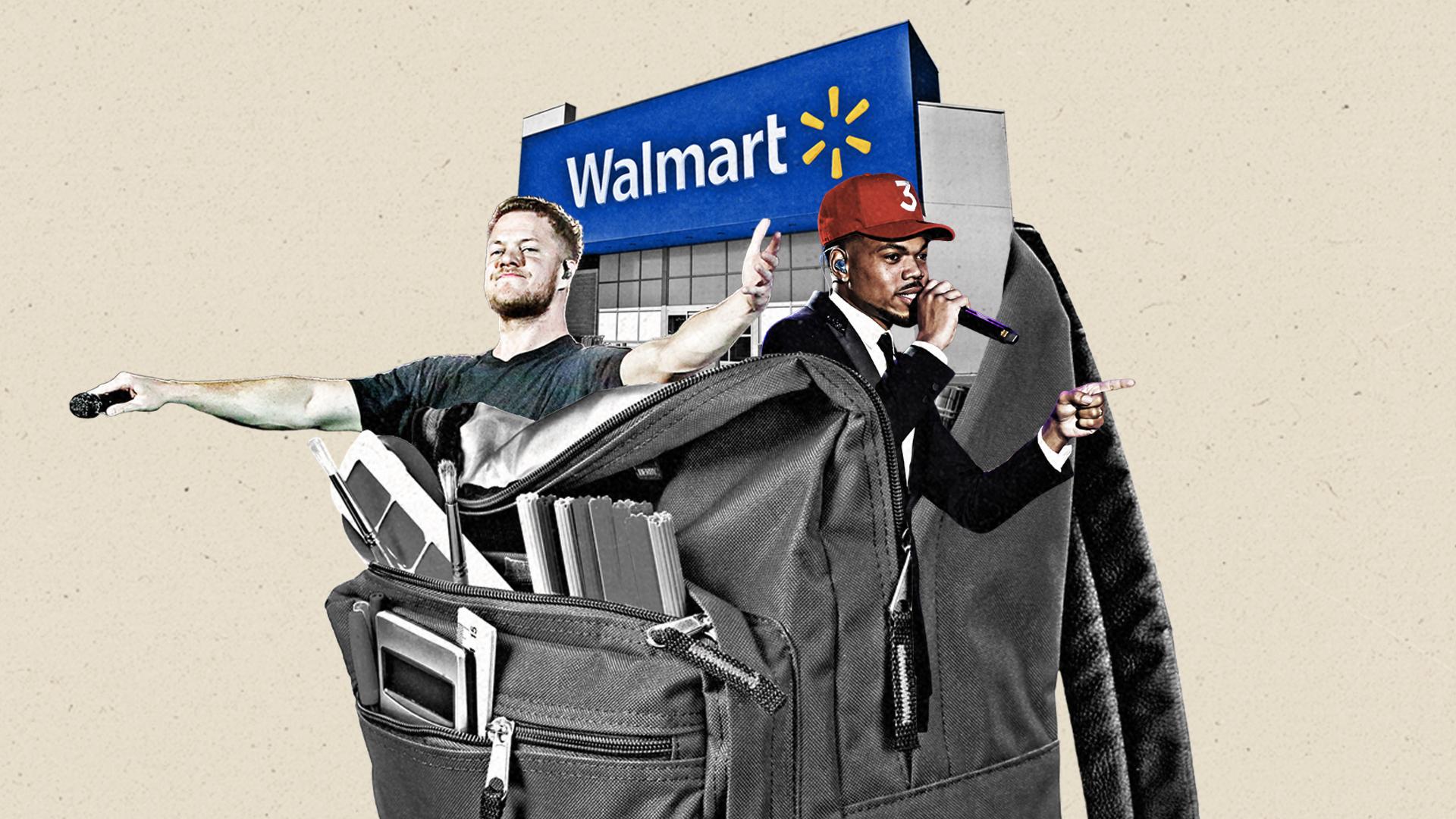 The world's leading retailer will launch its demand-side platform to connect the dots.
Back-to-school campaigns are a rite of passage every summer in the U.S. for retailers, parents, and students alike. But after more than 18 months of interruption, thanks to the global pandemic, back-to-school this year feels like a new beginning for everyone. For Walmart, the world's largest retailer, the moment has been an education and an opportunity all at the same time.   
"What we've heard from parents is the need to take back control and make it fun, at a time of great uncertainty," Kara Rousseau, the head of marketing at Walmart Connect tells The Current. "We've seen that come into play with this year's back-to-school campaigns." 
Rousseau cites a series of the brand's own marketing initiatives that celebrate this milestone moment, including Walmart's "Homecoming" concert series, headlined by Imagine Dragons, Chance the Rapper and Kane Brown.   
As parents double down on back-to-school shopping — whether we're talking notebooks, clothes, backpacks or snacks — Walmart is leveraging its close relationship with its massive audience to deliver "customer-centric" solutions for parents looking for affordable options for their kids. Connecting brands meaningfully to customers  is central to the strategy and vision of the company's media business, Walmart Connect, which rebranded in January.   
"We know that the 'shopping moment' has changed and that it can happen anytime and anyplace," says Rousseau. For Walmart Connect, this awareness means growing the company's omnichannel capabilities in-store with branded products like TV Wall, Self-checkout, and events. Additionally, Walmart Connect is inviting brands like PepsiCo, General Mills and Newell to participate in these customer moments in organic and meaningful ways, explains Rousseau. They're also expanding their offsite media opportunities at scale, by launching a new demand-side platform, Walmart DSP, which will go live in late October. 

The Walmart DSP — built in partnership with The Trade Desk — will enable advertisers to achieve greater relevance and accountability from their programmatic ad spend. They'll be able to leverage their own first-party data, alongside Walmart's trove of shopper data, to buy offsite ads, including video, audio and display. 

For advertisers, the launch of Walmart DSP is "a new frontier in digital advertising [that can] offer advertisers an open, transparent, and objective platform that they will want to use and benefit from," Rich Lehrfeld, the senior vice president of Walmart Connect, said in a blog post. The move is a potential gamechanger for brands who want to connect with the right customer at the right time, even as they reach for that pack of Sharpie gel pens for their diligent back-to-schoolers.
In many ways, Walmart's emphasis on retail media is a macro response to the change in consumer behavior, says Rousseau. It's a paradigm shift that goes beyond the pandemic-induced move to ecommerce. "When I can reach you wherever you are, that's going to enhance your shopping experience. We want any interactions to be additive," she says.
Connecting with shoppers wherever they may be is a key piece of Walmart Connect DSP's offering. And while it allows advertisers to reach specific audiences with increased precision, it has another significant benefit: the ability to close the loop across digital and in-store experiences. With 80 percent of total retail sales still happening offline, advertisers now have the opportunity to find out if their ad dollars are well spent. By connecting and measuring both online and in-store performance, the Walmart DSP can offer targeting, reporting, and omnichannel insights down to a granular level, the company says.
"What we hear from a lot of our advertisers is that we're able to bring them as close to the customer as any publisher or partner can," says Rousseau, who adds that the company, founded by Sam Walton in 1962, has stayed true to its community roots. "We've always been connecting brands to customers. It's just how we're able to do that has changed."