Apple's latest feature may change OOH advertising — for the better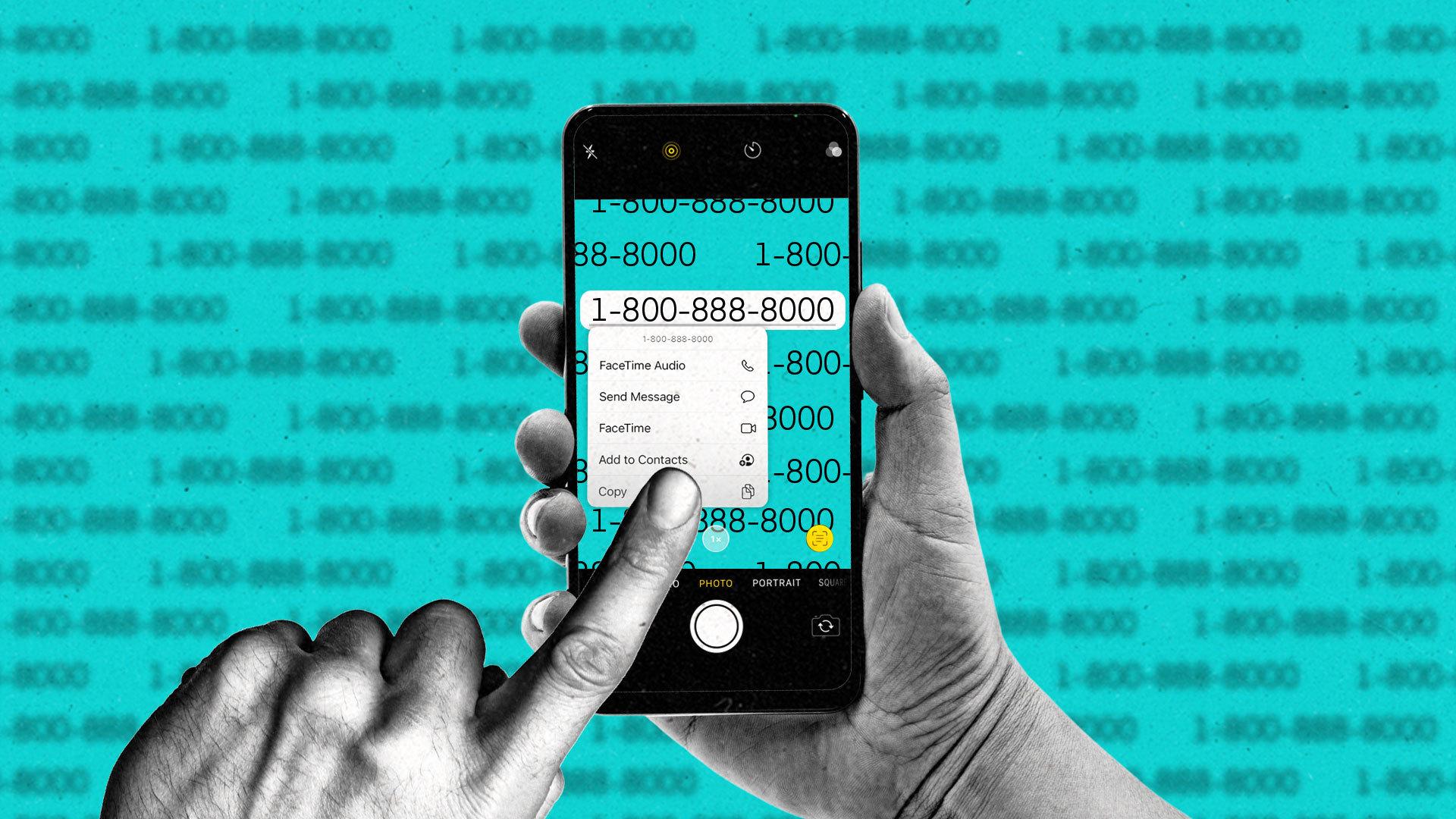 Lost amid the privacy implications following Apple's iOS 15 update is a new feature which can potentially change how marketers engage with consumers in areas such as out-of-home (OOH) and digital-out-of-home (DOOH).
The feature — dubbed "Live Text" — equips iPhones users with the ability to "read" text in the real world using the phone's camera. People can, for instance, click a URL showcased on a billboard or subway ad; capture and paste text, in full, onto their smartphones. Even business cards may see a revival, as Live Text can make calls from a printed or handwritten phone number.
See for yourself in the visual example below: 
Apple's new feature could potentially change how marketers engage with consumers in the $7 billion channel that is out-of-home advertising, industry leaders say. Live Text is also native to the iPhone's camera, making it available to anyone with an iPhone Xs or above. The feature's ability to transfer text from the real-world and onto a consumer's smartphone may also open new doors for OOH creative, Kym Frank, president of the Market Research Council, tells The Current. 
"The industry jokes that the best out-of-home ads are seven words or less," says Frank. "But this makes the possibility of having more text because people can take messages with them to consume later." 
Frank, who previously served as president of OOH measurement company Geopath, adds that Live Text "is that thing you always wanted on your phone but didn't have. And you don't need to download or install an app to use it." 
Although Android phones have a similar feature — Google Lens — they may require downloading an app and as CNET points out, "Yes, they live on the same spectrum, but are different."
What about QR codes?
Marketers can capture valuable data by creating unique URLs or phone numbers on billboards or Live Text users. "Out-of-home is continuing to evolve and data — handled properly — is critical to the evolution of our business," Jill Schnitt, managing director at Outdoor Media Group, tells The Current.
QR codes are "having their moment" following the pandemic, says, Schnitt. Unless Live Text becomes second nature to consumers, OOH media will have to forfeit valuable real estate to instruct users on how to use Apple's newest feature. Though that shouldn't necessarily deter marketers.
"While Live Text is a native feature to iPhone, brands are going to have to get creative as to how they prompt users to interact," says Schnitt. "That's the key component because people already know what to do when they see a QR code."
As for the industry, Live Text may bring new data capabilities to OOH measurement. The feature can, for example, remove the friction of entering a unique URL from a billboard, essentially making it a direct click, says Schnitt. "It could make tracking conversions easier," she says. "But we're going to have to work closely with creative teams to make sure people know that if they hold their phone up to something, that they're going to get value back."
Barry Frey, president and CEO of DPAA, the global digital out-of-home trade marketing association, says the new technology will allow marketers to deliver the same level of impact found on the big screen and couple it with interactivity through mobile devices. "The ability to use out-of-home for reach, awareness and branding and then further that message to consideration, action and purchase is already happening," says Frey. "This technology further advances that vision and promise by delivering new opportunities for advertisers."