Amid Coinbase fallout, agency leaders share how to take back control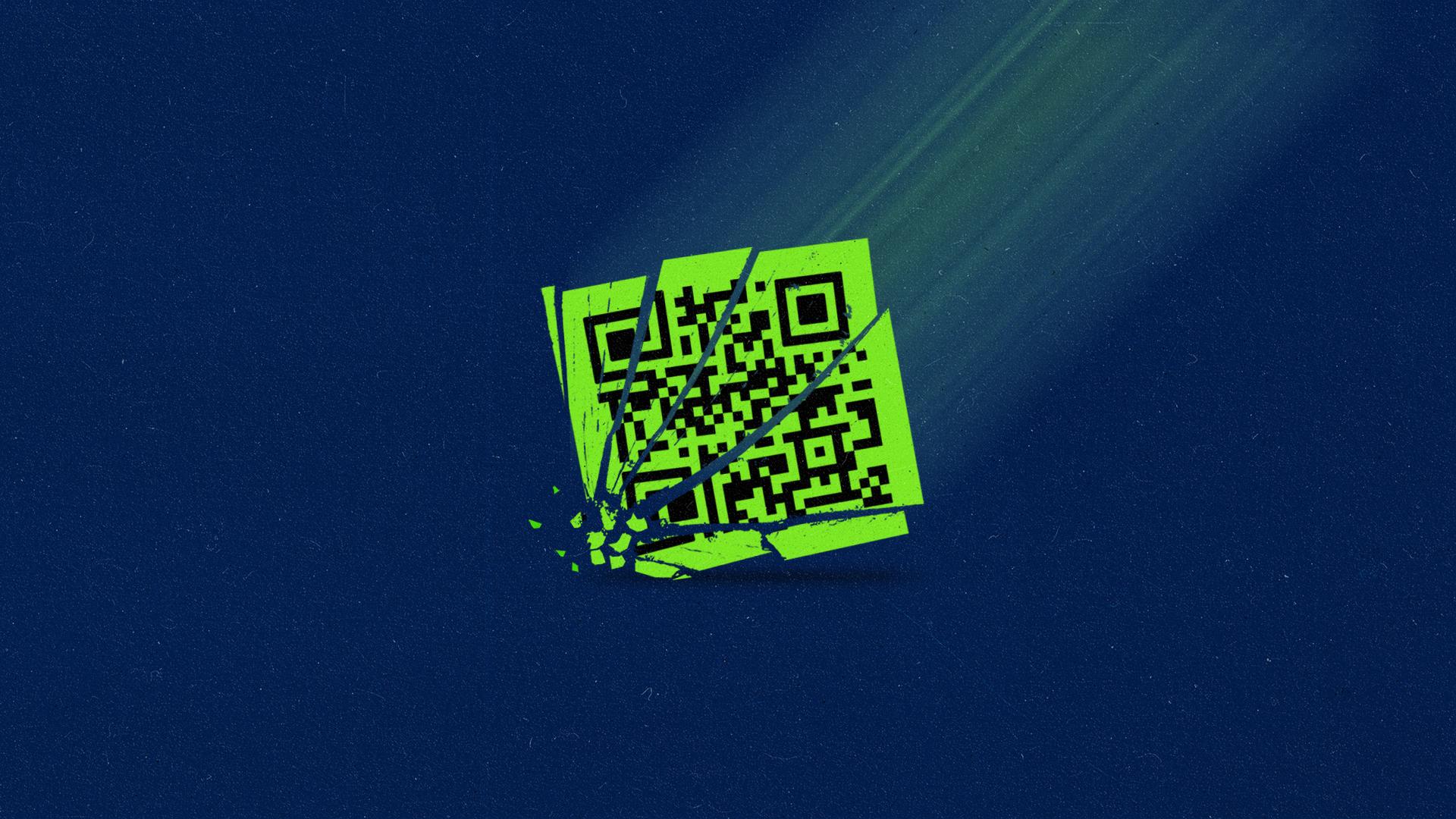 Agencies address the fallout from the Coinbase Big Game spot
Last week when Coinbase CEO Brian Armstrong tweeted about the origin of its recent star QR code Super Bowl spot, his attitude set off an upsurge of reaction around agency-client relationships. Specifically, his comment "No ad agency would have done this ad" touched an enduring nerve with the agency collective, whose ideas and work have longed played second fiddle to the success of their clients. Leaders in the agency world, like The Martin Agency CEO Kristen Cavallo, quickly called out that the crypto currency did indeed use an agency—Accenture Interactive.
Agencies being snubbed for their involvement is a long-drawn battle that ad veteran Cindy Gallop, former president of BBH and industry maven, knows well. Gallop, like several other agency leaders, puts the onus on the agency model itself. As much as clients need to recognize their agency partners, agencies themselves need to step up and demand to be seen, she tells The Current.
"Our industry has colluded in its own devaluation," she says. "Our industry has failed to stand up for itself and our value. Ours is the only industry where our work goes out into the public domain without the name of the creator attached to it. When people build buildings, you hear who the architect is."
So how can the agency model stop working against agencies? Experts say that agencies have to make clients' contracts work for them, be deliberate about promotion, and whatever happens, not do free work.
An 'anonymous business'
"I think that ad agencies are tired of feeling the lack of respect that shows up in so many ways," Cavallo told Ad Age about the outpouring of responses to Armstrong's comments. "It shows up in timelines, it shows up in fees…It shows up in extraordinary long pitches, it shows up in not having a seat at the table, it shows up in being actively dismissed or erased for our contribution. I feel like agencies are feeling dismissed and that the value of what we provide is being called into question every day."
David Baldwin, founder of Raleigh, North Carolina-based ad agency Baldwin&, remembers a recent time a client showed another business partner some of the work they had produced and it was immediately replicated or the numerous times when clients won't allow agencies to do any PR for an account win or current campaign. Of course, when a client does not adequately credit an agency or limits exposure, it impedes any new business an agency might procure.
"As agencies, we only have a few outlets to get our own work out attached to our actual names. It's largely an anonymous business," says Baldwin. "When a client doesn't allow you to be associated with your own work it creates quite a challenge."
How agencies can take back power
Gallop — who has described herself as the "Michael Bay of business" because she likes to "blow shit up" — insists agencies must fight back against being overlooked. When she was building out the New York office for BBH, for instance, she pressed for including the agency's name in the ads themselves and made a point of asking clients to namecheck the agency whenever possible. While BBH's logo never did make it onto client spots directly, promoting the agency was always top of mind, she says.
"Agencies have to do for themselves what they do or claim to do for their clients," says Gallop. "You have to build your brand in a way that makes clients want to attach themselves to you."
The best thing agencies can do, Baldwin says, is to not "pitch free ideas." If a client wants to own any of their work at any point in the agency-client relationship, Baldwin& requires payment at market value. Gallop would go so far as to write agency ownership clauses into contracts with clients, stating the agency owned all work until it was bought. That also allowed BBH to reuse a good idea later if it was left on the table.
Baldwin says the industry only has itself to blame. "By giving away our intellectual property, by giving away strategy, sometimes in month-long processes…why would clients respect this industry? When my agency tells clients we won't do free spec work for their business, we often hear, 'Well, there are a hundred agencies who will, so thank you very much.' That kind of says it all."
Each week, The Current gives you a rundown of the biggest stories and latest trends from the world of data-driven marketing, including topics like Connected TV and the future of identity — all delivered directly to your inbox.