AI, ad efficiency, and transparency dominate the narrative at The Trade Desk's Kokai launch event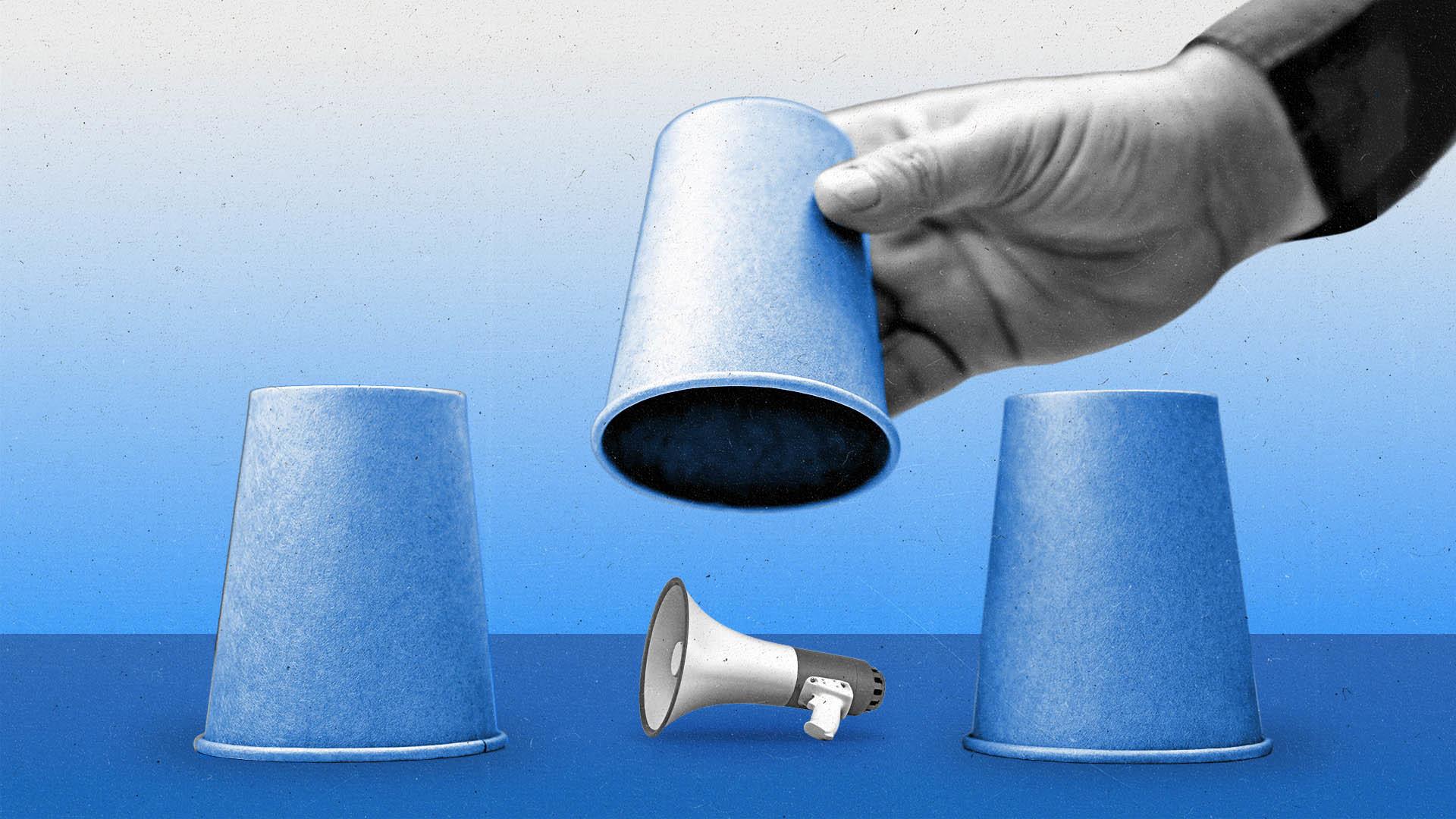 This week at The Trade Desk's Kokai launch event in New York, CVS Health, Albertsons, and media agency UM gathered to discuss their approaches to ad efficiency, the importance of data transparency, and how both can be improved with artificial intelligence.
Kokai, which means "open waters" in Japanese and slang for "open for business," is The Trade Desk's upgraded platform for AI-driven campaigns. New tools launched this week intend to help advertisers with items such as real-time decisioning, campaign optimization, budget prioritization, and forecasting across channels like connected TV (CTV) and retail media. While AI has been used in The Trade Desk's Koa product since 2018, its features are improving to help marketers with decisioning.
"Every bid is a snowflake, and that distributed AI together can essentially take advantage of that covariance and capture the complexity," said Jeff Green, CEO and founder of The Trade Desk, which owns The Current. "We also can learn from new situations, including the apps and signals as we look at those 13 billion impressions every single second."
Making dollars go further with transparent data

As the prospective of losing Google's third-party cookies looms and with recession fears still spurring layoffs across the U.S., one of advertisers' main worries, naturally, is how to remain cost-effective but still reach the audiences they need.
For Diego Vaccarezza, VP of enterprise media at CVS Health, it all comes down to reach, frequency, and viewability to determine ad efficiency. But it's not that easy, especially as CVS sees 5 million customers a day coming into its 9,500 stores in the U.S., according to Vaccarezza.
"The connection between the digital message and the conversion is broken," he said at the event. It's why the company is zeroing in on channels like programmatic CTV, where it can find the transparency and direct exposure it needs. Along with retail media, CTV is an area that can help drive the open internet, since advertisers don't have to comply with the restrictions of walled gardens.
"Decisioning costs money, but ultimately paying for that decisioning is helping to root out the waste overexposure, which is a bad experience in the CTV space," said Vaccarezza. "We are using it to find the right audiences and make sure every dollar is going to that audience."
As an example, he shared that during the pandemic, the need for mental health services outstripped demand, making it hard for people to find care. CVS Health linked customer data, operations, and creative to serve flexible ads indicating appointment availability, helping nine out of 10 patients looking for appointments find care quickly when three-fourths of providers were not taking new patients.
Marcy Greenberger, EVP and managing partner at IPG's UM, CVS Health's media buying agency, would now like to see CTV's targeting and data capabilities make their way into the traditional linear TV space, since health care brands cater to older populations that haven't yet cut the cord. "It is not just about being able to hone in on the right audience, but being able to hone in on the right audience effectively and making every dollar work," she said at the event.
The need for standardization in retail media
Retail media has grown into a powerhouse of innovation with major players like Walmart, Walgreens, Macy's, and Target all entering the arena in a dynamic way in the past few years, and continuing to expand their offerings. Insider Intelligence predicts that by 2024, digital retail media ad spend will make up 20 percent of all digital ad spend in the U.S., growing past $61 billion to surpass traditional TV.
Another major player in the space is Albertsons, which launched its retail media network, Albertsons Media Collective, in 2021 to create an additional revenue stream. Half of the U.S. adult population comes through its 2,200 stores two and a half times a week, according to Kristi Argyilan, SVP of retail media at Albertsons, who spoke on a panel during the event.
With large swaths of shopper data and the ability to pinpoint consumer purchase habits, Albertsons Media Collective offers the industry what Argyilan describes as "the possibility of a non-walled-garden future," considering there's a lot of "anxiety in the industry because people feel that they don't get the transparency that we all wish to have."
But what's still lacking in the industry is standardization, said Argyilan. Without a framework that frees advertisers up to compare their media spend across retail networks, consumer packaged goods companies are left to hire extra employees to interpret retail media networks on their own.
"In a space where there's a new retail media network purged every day, it's becoming more complex," explained Argyilan. "Measurement needs to be standardized, because…we all grew up in very different ways. We do measurement a little bit differently, we built our audiences a little bit differently, so it is incredibly complicated for a client, or advertiser, to try to normalize us and make comparisons to each other…It's on us to set those standards together so the barriers to engaging with us drop significantly."
Artificial intelligence
Last, but certainly not least, is artificial intelligence's hold on just about every aspect of culture right now. With AI sure to have a big presence at Cannes, marketers are exploring ways it can be used to automate onerous tasks and improve consumer modeling practices.
Ultimately, Green believes that the power of AI can boost an open internet supported by CTV and retail media. In fact, he said he hasn't seen anything quite like it since the dot-com boom, and he's right. In the past week alone, tech companies — from Apple to Meta — touted new products catering to the hype, everything from Apple's new $3,499 machine learning VR headset to Meta's new AI chips and its possible AI chatbot for Instagram. New upgrades are making their way into marketing and how media is bought and sold as well, with potential to make ad efficiency and transparency paramount.
Green, who refers to AI as a copilot because launching creative campaigns also requires a human perspective, calls Koa a "cousin to ChatGPT," but a family member that is seven times faster since bids need to be completed automatically.
"Koa is now a series of deep neural networks…What you are trying to mimic effectively is the human brain, and the human brain takes these decisions and separates them," he said. "You separate them recognizing that for every path, there's a different model you want to run."