What advertisers should know about the Google trial that could reshape the internet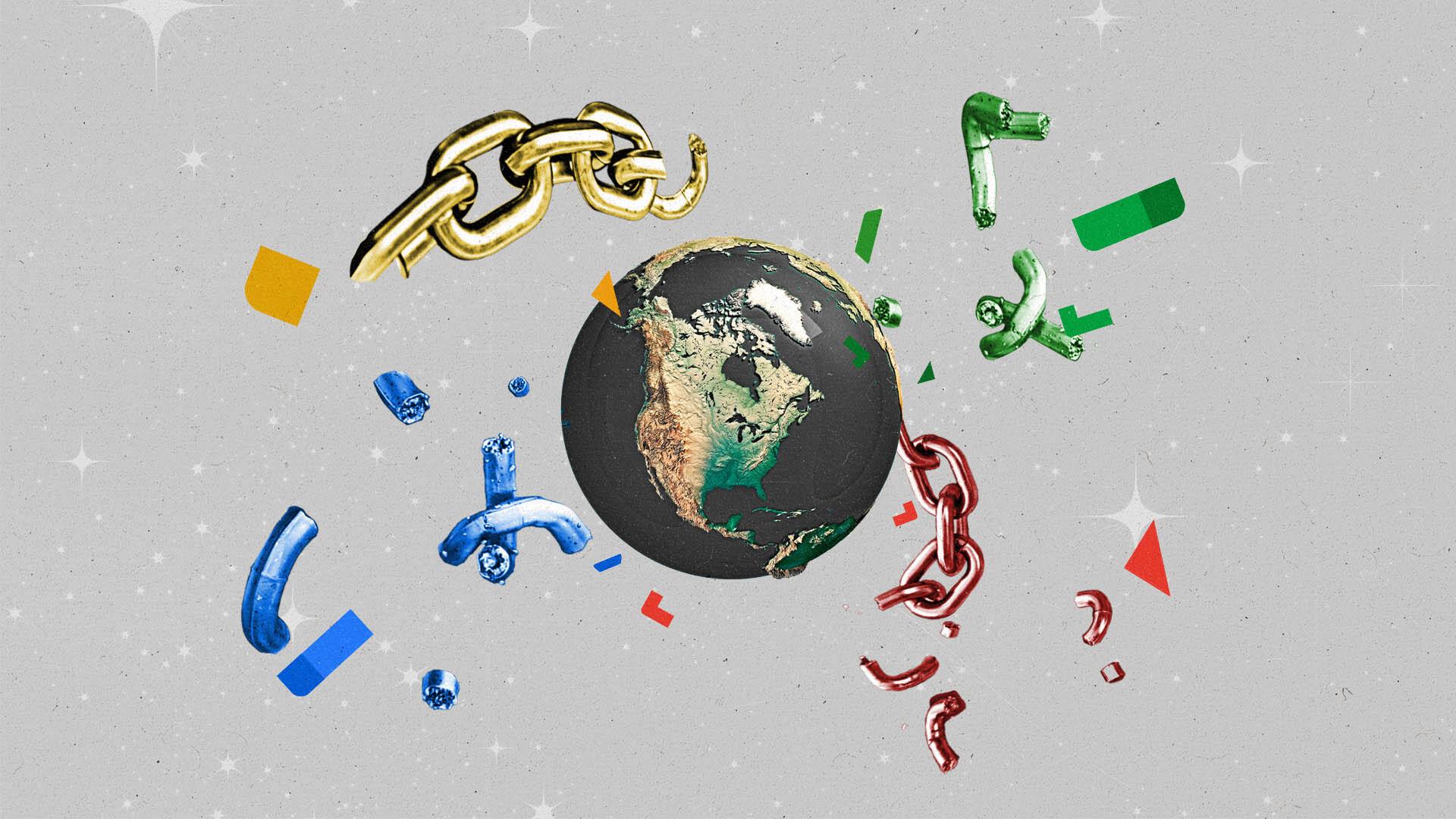 The biggest antitrust case against a major tech company in over two decades got underway on Tuesday, and it could have major ramifications for advertisers.
The U.S. Department of Justice, joined by several states, alleges that Google stymied competition — and maintained a monopoly over internet search and search advertising — by engaging in conduct that includes paying companies like Apple to make the Google search engine the default option for their web browsers. The trial is scheduled to last 10 weeks.
If Google loses, it could diminish the company's influence in the search market and open more avenues for competitors. That could potentially provide more choices for advertisers.
"For years, Google has entered into exclusionary agreements, including tying arrangements, and engaged in anticompetitive conduct to lock up distribution channels and block rivals," the DOJ alleged in its lawsuit that was first brought in 2020.
In response to the DOJ's claims, Google's President of Global Affairs, Kent Walker, argued in a recent blog post that there are "more ways than ever" to search on the internet, and that consumers prefer Google.
"Our promotion and distribution of Google Search hasn't harmed competition or reduced consumer choice," he wrote. "To the contrary, there are more ways than ever to find information today. Just think about how you use the internet — you may look for recommendations on TikTok, Reddit, or Instagram, find music and podcasts on Spotify, ask ChatGPT a question, or shop on Amazon. In fact, it's reported that over 60 percent of Americans start product searches on Amazon."
The company also plans to make the case that browser makers choose Google Search as the default because of its quality.
In a report for the non-profit organization American Economic Liberties Project, authors Matt Stoller and Sahaj Sharda wrote in part that the trial could be "critical for the future of search, open or closed," suggesting that it could affect the next generation of tech and how the internet itself evolves, particularly as it relates to artificial intelligence (AI).
"If the court rules poorly, it will be to uphold the most important monopoly in the world, entrenching its power into the next technological paradigm," they wrote.
What the trial means for advertisers
Google's advertising business was already under the microscope heading into the trial. Earlier this year, a class action lawsuit was filed, alleging that the company misled advertisers by inflating video metrics. It's also facing a separate suit from the DOJ and eight states, filed in January, that alleges Google engaged in anticompetitive and exclusionary conduct to entrench its dominance over digital advertising technologies. And in late 2020, a Texas-led group of states also filed a lawsuit against Google alleging anticompetitive practices in the digital advertising market. That action is pending.
Regarding the current trial, in addition to joining arguments made by the DOJ, the states also assert that Google "favors advertising on its own platform and steers advertiser spending towards itself by artificially denying advertisers the opportunity to evaluate the options that would serve those advertisers best."
In a recent edition of his own newsletter, "Big," Stoller — the director of research at the American Economic Liberties Project — argued that the recent demise of another search competitor underscores the U.S. government's case.
"To understand why this case makes sense, look no further than the experience of Neeva, a search engine whose quality was as high or higher than that of Google, but died a few months ago because it just couldn't get access to customers," Stoller wrote.
He posited that the default settings for browser-makers "are what's on trial, because that's what killed Neeva, and prevents anyone from investing in the next search competitor."
Potential long-term ramifications
Neeva was powered by AI, an evolving technology that adds another layer of complexity to this trial.
Google has already started incorporating generative AI tools into its search functions (as has Microsoft with Bing). The outcome of the trial could impact competition in the space, Stoller and Sharda suggested in their American Economic Liberties Project report.
"As with technologies of the past, artificial intelligence has the potential to be transformative, but the terms of its commercialization will depend on the legal frameworks underpinning market structure," Stoller and Sharda wrote.
They added: "If firms can compete on a level playing field for customers, small rivals can create innovative products and take market share. If not, then such a technological inflection point will only entrench the incumbent's dominance."
Subscribe to The Current Newsletter