A good bake: how Nestlé engaged with consumers during a pandemic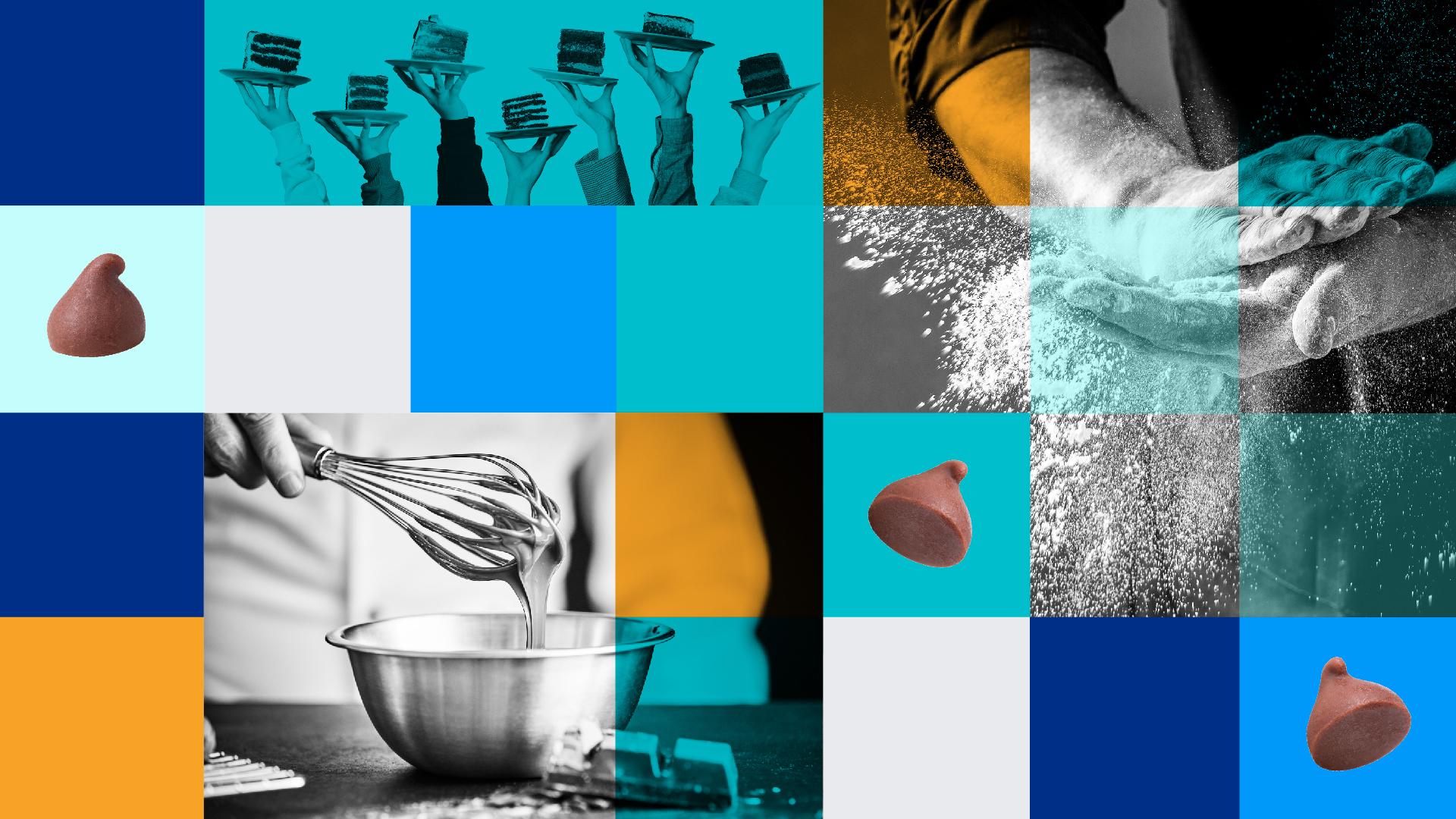 From sourdough bread to data-driven campaigns, Nestlé USA shares its insights following a year of change
From sourdough bread to chocolate chip cookies, interest in home baking surged last year as people stayed at home because of the pandemic. For Nestlé — one of the world's biggest food companies — the trend presented an opportunity to engage with its consumers in a new and more direct way.
"What we saw happening was an at-home revolution," Steve Kennedy, the VP of marketing and head of digital, media and brand communications for Nestlé USA, tells The Current. "All of the eating occasions came home; school lunches and work lunches came home. Out of home dinner, occasions came home. We wanted to make sure that our marketing plans and content acknowledged the new role our product portfolio played in consumers' daily lives."
Using data from its insights team, as well as being attentive to social media, Kennedy and his team reacted quickly to these changes in consumer behavior, finding new ways to engage with consumers where they were, as well as leveraging first-party data to reach new consumers.
Nestlé is a company with a broad portfolio of food brands — from Nescafé to DiGiorno to Hot Pockets — but it includes Toll House, which derives its name from the Toll House Inn in Whitman, Massachusetts (which is where the chocolate chip cookie was invented by Ruth Wakefield in the 1930s). For this reason, consumers turned to Nestlé for baking advice, which inspired the company to come up with an innovative marketing strategy around the brand, says Kennedy
In an interview with The Current, Kennedy explains how in this unprecedented environment, Nestlé USA managed to adapt quickly to changing consumer behaviors and needs, at the same time as utilizing its digital capabilities to maximize its reach across new platforms.

How did the data drive you to some of these marketing insights and conclusions?
We leverage multiple signals to generate insights — our own first-party and experience data as well as our partner sales data. We also do a significant amount of social listening to monitor the consumer landscape. In addition to those sources, we also get direct response feedback from our consumers. We actually get a fair number of consumers contacting us through our consumer engagement services team. We have contacts with everything ranging from product ideas or questions to individuals looking for baking assistance. We've got brand ambassadors at the ready to help our consumers, and we use those contacts to provide insights for innovation. For example, that channel actually inspired us and led us down the path of launching Ruth, our virtual cookie coach.
How did this sudden shift in consumer behavior impact your marketing strategy, in terms of meeting consumers where they were?
We were cognizant of making sure the creative reflected the realities of the consumers' lifestyles: more content focused on the at-home occasions; no signs of kids packing lunches to head to school, for example.
Tell me about the Hot Pockets campaign you ran on Twitch.
We recognized there is a heavy contingent of Hot Pocket eaters in that younger male cohort. And if you look at the data, you'll know that e-sports and gaming is heavily over-indexed with that audience. The objective was to meet that core consumer where they're at with an engaging and relevant campaign – and the best place to do that was on Twitch. We set out to find a creative way to execute an engaging value exchange with them, in a way that was relevant to them, in a space where they're naturally inclined to hang out. So, that's how the Pockets 4 Bits campaign was born.
As cookies go away, how important is that first-party data strategy to be able to do exactly that kind of thing: more specific targeting, more specific reach, and at the same time achieve the scale that you need to achieve with the brands that you're managing?
As cookies go away, everybody's data ecosystems are going to become increasingly important. Your first-party data set is going to become increasingly important. But it's not just about owning your first-party data set and making it bigger. It's also about how you marry that first-party data set with additional third-party data sets; how you collaborate with external partners and leverage their data sets, is just as important. It's about building a data ecosystem that can help drive marketing activation and measure the effectiveness of all of your marketing.
Do you anticipate that this proactive way of working with those data sets will lead to more personalized targeting for different brands in your portfolio?
We use the term personalized marketing, but the real objective is relevant marketing. Oftentimes the term personalization takes you down the path of one-to-one marketing. And the reality is consumers don't need to be the only person that gets a given message. They just need the message to be completely relevant. What's relevant to them may also be relevant to someone else, but the goal is leveraging the data to find that level of engagement and relevance that feels personalized.
Last year, we saw rapid growth in CTV. What opportunities do these new streaming platforms offer for Nestlé brands?
The landscape is going to continue to change at a rapid rate and our goal is to make sure that we stay on top of the fragmentation that will continue in the industry – ensuring we meet our consumers where they are. As you look at these new subscription services in connected TV, it just creates more opportunities for us to engage with consumers on their terms in new and creative ways — like the Twitch example earlier with Hot Pockets.
The pandemic obviously rocked the whole concept of the upfronts. How are you rethinking or retooling Nestlé's media buying in light of the changes?
2020 showed us that you need to be incredibly agile. Our media team reworked media plans more in the last year than they probably have in their entire career. We've got a portfolio of brands, which enabled us a little more agility in terms of working across the portfolio than a single brand company may have. That said, it also created a lot more complexity to manage. I couldn't be prouder of how our media team and partners handled all of the upheaval in 2020. The lesson coming out of 2020: continue to build more agility into the process and increase connectivity from the planning process to the rest of the functions in the business, such as Insights and Supply Chain.
What is something that you did in the pandemic that will remain as part of your plan going forward?
The one thing that the pandemic forced us to do was to hyper-prioritize what we're working on. We strengthened the ability to rally everybody around core priorities. We were able to effectively get a lot done in the face of adversity due to that level of prioritization. It built on our levels of speed, collaboration and agility that we had never seen before. And I am confident we will retain those behaviors as we start to get back to more of a normal environment.
We helped people get through the hardest part of the pandemic and feed their families, which I believe reinforced the purpose that we serve in consumers' lives. And that knowledge of the role we play in consumers' lives is one other thing I know we'll take forward from 2020.