The rapid growth of women's sports is evident at Cannes Lions, where companies like MilkPEP spoke out about seeing dividends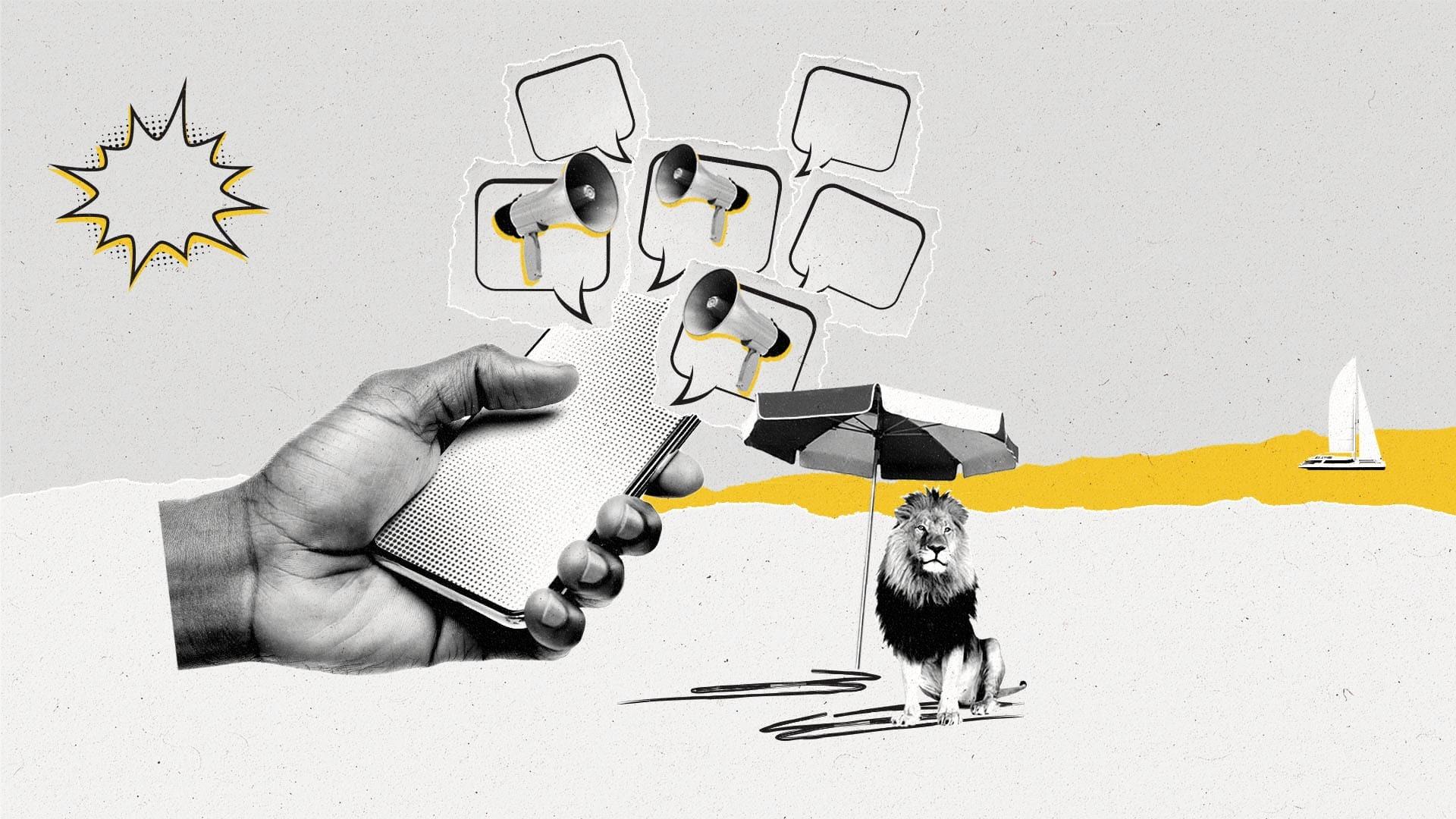 The advertising opportunity for women's sports is gaining momentum, to say the least. The topic dominated Cannes Lions, especially at Stagwell's Sports Beach.
The activation welcomed brands that are advertising in women's sports; female marketing and advertising leaders; and athletes like Paralympic track-and-field star Scout Bassett, WNBA legend and Olympian Sue Bird, and WNBA Hall of Famer Sheryl Swoopes, the first woman to be signed by the WNBA in 1997.
Speaking on a panel called "Why Bother Investing in Women's Sports," Yin Woon Rani, CEO of MilkPEP (known for its famous "Got Milk" campaign), described new marketing results that came in this week that proved the company's investment in women's sports is paying off.
MilkPEP said it's selling more milk through sponsoring female athletes this year than it did last year when it sponsored two tentpoles: the Olympics and the NFL. MilkPEP measures return on investment by the number of incremental gallons of milk driven by dollar, and Rani said MilkPEP drove three gallons per dollar with its sponsorship of female athletes, which was heavier than the year before when the company spent the same amount.
"We had a huge investment in the Olympics and the NFL, which are great partners, don't get me wrong, but our support of female athletes is more efficient and we're able to get the same results but with, frankly, a lot less investment," said Rani. For instance, with its sponsorship of the New York City Marathon and the female runners participating in the event, Rani said the ratio between MilkPEP's paid investment and its earned investment ended up being about 10 to 1.
For MilkPEP, the category is a natural fit since it drives a lot of product through moms and kids, Rani said, but its presence in the category goes beyond that: "I can't underestimate the degree of engagement and the passion, because it is about skill but with the social conversation you see with fans, it's a different quantitative experience," said Rani. "We're able to get a ton more leverage in the space, a ton more appreciation from the athletes we support, and a lot more creativity and passion and engagement. And we've seen incredible results."
Women's sports on the rise
MilkPEP isn't alone in seeing dividends pay off when it comes to sponsoring female athletes and events. Following the money elsewhere, Ally Financials' ad buy with ESPN this year required that 90 percent of a multimillion-dollar investment go to women's sports, an unprecedented amount, according to ESPN. Overall, sponsorship deals grew 20 percent year over year in 2022 in women's sports, according to sports and entertainment analytics platform SponsorUnited. Athletes Unlimited, which operates basketball, softball, volleyball, and lacrosse leagues, saw sponsorship revenue increase by 122 percent year over year, reported CNBC in a piece looking at the growth of the category from this past year.
Speaking on a separate panel at Sports Beach, Colie Edison, chief growth officer of the WNBA, described how the league — the only women's sports league to own its own direct-to-consumer platform — is now looking to grow internationally. "When you see the growth of the game domestically, we know that the opportunity is really untapped internationally," she explained.
This past May, the WNBA saw that strategy play out successfully when it hosted its first-ever preseason game in Toronto, Canada, and sold out 19,800 seats in 10 minutes when there was no WNBA presence in the city. "Faster than any Raptors game I've heard," gushed Edison.
More than business sense
Not only is the opportunity there to reach millions of women's sports viewers, but it's also a chance for a brand to attach themselves to a social cause and human-interest story, said panelists. Speaking on the investing panel, Bassett mentioned that female athletes only make $600 a month when participating in the games, and so rely heavily on sponsorship deals, a good portion of which currently go only to male athletes. The track-and-field star has created The Scout Bassett Fund to support more female Paralympic athletes.
"I would love to see that get better. Women only make up a third of the participants in the Paralympics games. When you talk about that and hear those numbers, that's truly shocking," said Bassett, who described a time when she had to live in her car and at friends' homes in order to participate in the games before landing deals with brands like Citibank. "I truly believe if more athletes had that support, there'd be more sports, more events, and young women would see more of a pathway."
Swoopes, who describes her first endorsement deal with Nike as "life-changing," called out how women athletes not only represent in arenas, but in other areas in their roles as mothers, businesswomen, and role models. Stagwell leaders mentioned in a previous panel at Sports Beach that fans are more likely to buy a product if the maker supports a women's team.
"Investing in women and giving female athletes opportunity is one of [the], if not the most important, things to do for your brand," she said. "If you're interested in getting your brand out and showing people the connectivity between your brand and that athlete, female athletes are some of the best options. We wear so many hats."