With streaming and digital, an ad in the Big Game is just the beginning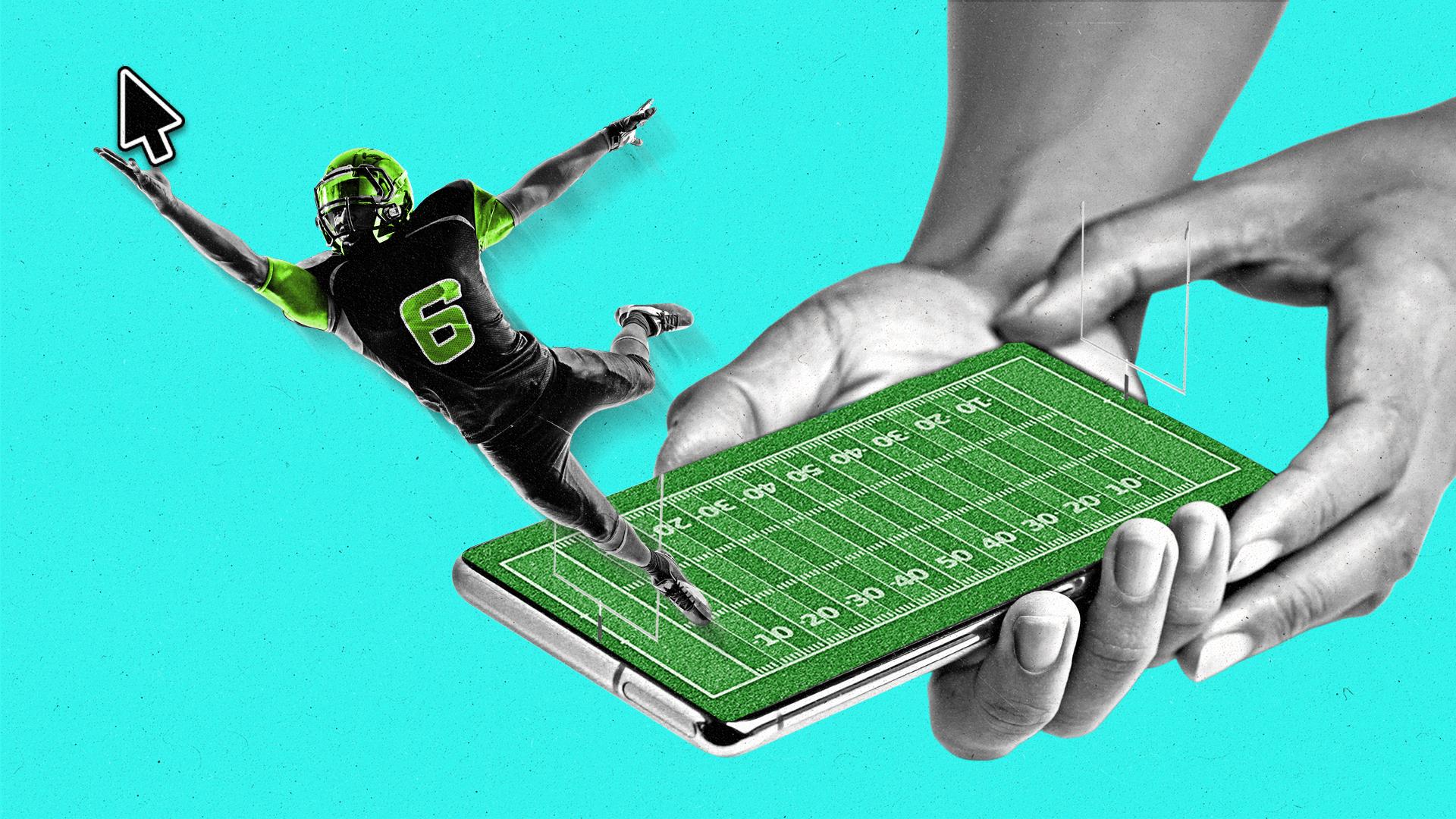 'You have to play in [digital] if you want to have the same impact you had five to 10 years ago when buying Super Bowl spots.'
Even though the price of a traditional Super Bowl TV spot has continued to rise at a meteoric rate — NBC sold 30-second spots for $6.5 million for this year's major event — not even the premier U.S. sports event is immune to digital and streaming advances. Audiences are no longer just watching the Big Game from their living rooms through cable, and even longtime Super Bowl advertisers are no longer just sticking with one or two spots as awareness plays.
As NFL teams have updated their strategy playbooks for today's Super Bowl, so too must marketers or they're leaving a lot on the table.
Case in point is Intuit. The financial software brand has advertised in the Super Bowl for the past nine years for TurboTax, but this will be the first time that its fintech software brand QuickBooks will appear in the game. And rather than a singular spot, its "Early Start" campaign — capturing the uncertainty small business owners experience when dealing with finances and promoting the company's new acquisition of MailChimp — will have an omnichannel approach, extending into a year-long effort encompassing connected TV, programmatic display and video, and social media.
Although not yet revealed, the brand's Super Bowl spot — airing in the fourth quarter of Super Bowl LVI — will also be streamed on NBC's Peacock and NBC Sports App. During the game, the campaign, created through QuickBooks' agency of record TBWA\Chiat\Day, will be splashed across YouTube's masthead, appear in video takeovers on Reddit, then amplified on Facebook and Instagram, with influencers promoting it across all social channels, Dave Raggio, director of acquisition marketing, QuickBooks at Intuit, told The Current.
"Everyone used to gather around the TV and watch the Super Bowl. That was the old traditional way," says Raggio. "Now there's so many different ways that people are interacting via digital, so you have to play in those arenas if you want to have the same impact you had five to 10 years ago when buying Super Bowl spots."
In fact, a YouGov December 2021 study of 2,670 adults found that of the 42 percent of sports fans who intend on watching this year's Super Bowl, 38 percent say they will watch via streaming, apps and social media. Specifically, 26 percent of respondents say they will tune into the game through streaming services and 19 percent say they'll watch through apps like ESPN, NFL Game Pass, social media platforms like Twitter, Twitch and YouTube, and websites like ESPN.com. When only considering audiences that fit into the highly sought age range of 18-34, the percentage of those who plan on watching the game on digital channels rises to 44 percent.
It's a trend that has been leading to declines in TV audiences for the past several Super Bowls. Last year's broadcast of Super Bowl LV on CBS drew 92 million viewers, the lowest since 2006. And with viewership sprouting across multiple channels, media giants are taking steps to develop better measurement strategies. Last week, NBCUniversal struck a deal with measurement company iSpot.tv and Publicis Media to quantify cross-screen reach and impressions, starting with the Super Bowl and Olympics.
"Having a digital presence when it comes to Super Bowl marketing is no longer an add-on, it's a central component," says Amy Ferguson, chief creative officer, at TBWA\Chiat\Day New York, the agency behind Mtn Dew's 2021 Super Bowl campaign "Mountain Dew Major Millions" which encouraged viewers to share the amount of Major Melon bottles featured in the commercial on Twitter to claim $1 million. "Nobody is just sitting and watching the game, they've got one eye on the phone in their hand at any given moment."
This perspective worked to the PepsiCo brand's advantage — the campaign topped digital share of voice, with 35 percent of all Super Bowl mentions on Twitter (32,000 mentions every minute) and 11.3 billion earned media impressions. Ferguson said the campaign helped double the sales performance of previous launches. TBWA\Chiat\Day New York will be back at the Super Bowl this year, this time for Nissan. Details about the campaign remain under wraps.
With a digital Super Bowl strategy, there's also more opportunity to continue and evolve a campaign long after the last piece of confetti has fallen. For QuickBooks, that means its campaign is evolving from a broad awareness play to a more targeted approach, says Raggio. The brand will be able to use the first and third-party data generated from its Game Day digital efforts to retarget audiences, especially small business owners, with video, content and deals that cater to their specific needs across digital and streaming channels, including this spot:
"The small business owner segment is a much smaller subset of the U.S. population for us," says Raggio. "We need to very quickly pivot to more programmatic, more targeted efforts to make sure that our dollars are being spent in the most effective way."
QuickBooks is far from the only longtime Super Bowl advertiser seizing digital channels to advance the reach and effectiveness of their Super Bowl campaigns this year. Avocados from Mexico is launching a digital shoppable experience called "House of Goodness" and Lays is running a Twitter sweepstakes in tandem with its Super Bowl ad.
This Super Bowl is also seeing plenty of first-time advertisers from purely digital brands like cryptocurrency exchange platforms FTX and Crypto.com, and executives are predicting NFTs to make appearances that tie into the major ads.
"Every year there's something in culture that's so topical you know it's going to happen," Jay Russell, chief creative officer of GSD&M, the agency behind Avocados from Mexico's upcoming Super Bowl spot, told Ad Age. "I guarantee there'll be something that's like 'Buy the rights to this commercial as an NFT.'" Of course, for brands that cannot afford to spend a small fortune for an ad, using digital channels to tie-in to the Super Bowl is the only lifeline they're given.
Each week, The Current gives you a rundown of the biggest stories and latest trends from the world of data-driven marketing, including topics like Connected TV and the future of identity — all delivered directly to your inbox.