What does Apple's iOS 15 update mean for marketers? Three key changes, explained.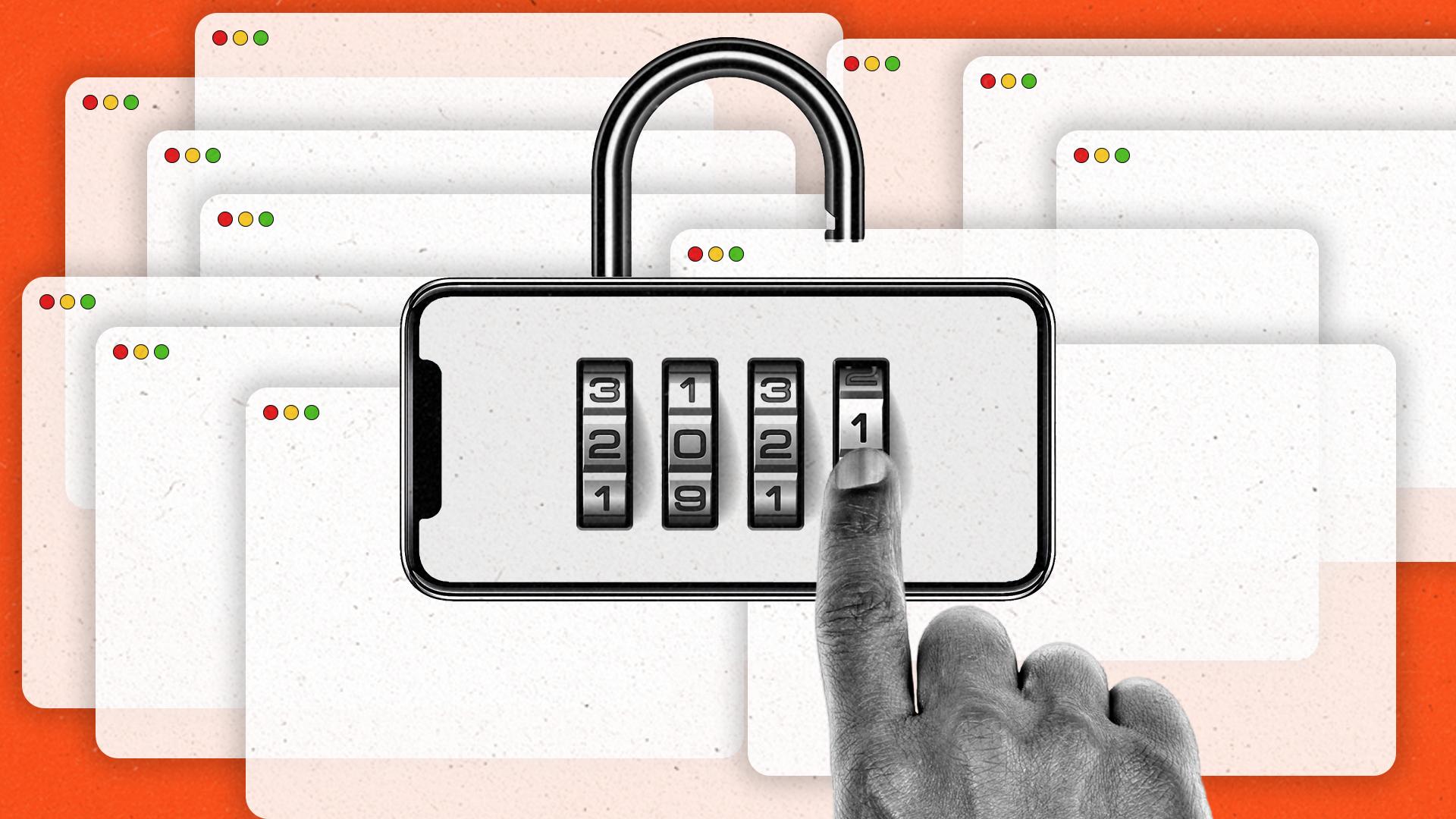 How Apple's iOS 15 update will impact advertisers — as well as what its motivations might be — in plain English.
Wall Street traders have the Fed meeting minutes. Farmers have the almanac. And mobile advertisers have Apple's iOS release notes. 
Earlier this week, iPhone and iPad users were treated to a bevy of new privacy features as part of Apple's iOS 15 update. The changes include new limits on email data, the obfuscation of IP addresses and an attribution tweak that could be a thorn in the side of big ad platforms like Facebook and Google. 
As tremors go, iOS 15 is lower on the Richter scale than 14.5 was, but it does have real implications for how marketers can leverage data going forward. Additionally, some changes — such as Apple's plans for mobile attribution — may undermine the ability of big ad networks like Google, Facebook, Twitter and Snap to claim credit for mobile conversions.
We here at The Current break down what this latest update means for you, the marketer — in plain English.

Email-related changes (Mail Privacy Protection, Hide My Email)
iOS 15 includes two important changes to how Apple handles email, both of which will block the use of data long taken for granted by publishers and advertisers. 
The most potentially disruptive, called Mail Privacy Protection, suppresses invisible tracking pixels in the Mail app. For two decades, publishers and advertisers have used these pixels to measure open rates and understand the true reach of their newsletters and email campaigns. 
As a result, marketers who use open rate as a proxy for engagement and reach should make other plans, according to Kerel Cooper, CMO with email-based ad platform LiveIntent. 
"If you are a marketer that has been heavily reliant on the open rate to think about the importance of your email newsletters, it's important to change how you think about engagement and the effectiveness of your emails," Cooper tells The Current.
As a corrective, Cooper recommends surveying email subscribers about where they live and their preferred time of day to read newsletter content – both forms of data advertisers could previously collect using pixels. 
On the bright side, he said, "There's an opportunity to become smarter about who your subscribers are to provide better content to them." 
A second email-based cloaking service, called Hide My Email, allows Safari users to generate a burner email address in subscription forms. When a marketer or publisher emails its subscribers, the Apple-generated address forwards to a user's personal inbox. 
Hide My Email could hinder some common advertising use cases, such as matching an email database to third-party platforms to retarget audiences on the internet. However, it's important to note that this service is only available to iCloud+ subscribers, which Cooper estimates only account for about 20 percent of Safari users, and that users must actively choose to use it – limiting its impact. 
And as The Trade Desk's cofounder, Dave Pickles, previously pointed out, "If you have your Facebook login on a ton of different devices, several of which are outside Apple's ecosystem, you're not going to use Hide My Email because you're going to have to memorize Apple's randomized email. It's the same reason that password managers are very poorly adopted, even though they're very good for security." 
There are also questions around how Hide My Email impacts the relationship between publisher and consumer. After all, an email sign-up is a direct transaction between an individual and an organization – be it a publisher, brand or other entity. Why would Apple feel the need to interfere in what most would consider a trusted first-party relationship? 
According to Kunal Gupta, CEO at creative and programmatic ad platform Polar, Apple's privacy restrictions in the email channel may have more to do with the "platform wars" than with Apple's privacy stance. Google's Gmail is the world's largest email service with 1.8 billion active users and roughly 53 percent of the U.S. market for web-based email. To maintain the performance and quality of the service, Google relies on open rates and other data points to enhance and personalize the inbox experience. "Apple sees the dominance of Facebook and Google on the ad market," says Gupta. "These big companies are so big, they are so political with each other. This is directly against Google and Gmail," he suggests.
IP address changes (iCloud Private Relay)
Another iOS 15 privacy feature, called iCloud Private Relay, blocks third-party collection of IP addresses and URLs using a VPN-like service called iCloud Private Relay. The feature primarily applies to Safari traffic, with only a tiny subset of app activity included. 
Private Relay offers an important layer of privacy protection for users as it degrades the ability of third parties to create user-level profiles using device fingerprinting. Apple policies already prohibit fingerprinting; the rollout of Private Relay improves its ability to enforce that prohibition. 
For marketers who are on the level, this change shouldn't be of major concern. Safari has long been a data-impoverished environment, having phased out third-party trackers starting in 2017 and banned them completely in 2020. Most marketers have long stopped looking to the browser as a source of meaningful user data, according to Kunal Gupta, CEO at creative and programmatic ad platform Polar. 
"The Safari bubble is already a challenging place for advertisers," Gupta tells The Current. "It's like going to Canada. You know it's going to be cold in winter, so you take a coat with you. "
A big change to mobile attribution 
One final important change with iOS 15 involves how advertisers will attribute app-based conversions going forward. 
Warning: This one gets a little technical, but it's worth understanding as it could undermine the ability of big ad networks like Google, Facebook, Twitter and Snap to claim credit for mobile conversions.
First, a little background. Last year, when Apple announced it would limit tracking on iOS devices, it threw advertisers a bone by creating SKAdNetwork, a privacy-centric API that would let them track conversions without exposing device identifiers. In its original form,SKAdNetwork only shared confirmation events such as an app install, called "postbacks," with registered ad networks, not with advertisers directly. As a result, a company like Facebook could claim to an advertiser that its network had driven a conversion without an easy way for that advertiser to validate that this was true. These big players have come to be called self-attributing ad networks. 
Apple's latest change allows advertisers and their measurement partners to receive postbacksdirectly from SKAdNetwork. As a result, Facebook, Google, Snap and other self-attributing networks can no longer unilaterally claim credit for a conversion. 
Apple's rationale is simple and rather straightforward: The change allows easier collection of data by mobile measurement partners (MMPs) and advertisers. But according to many app marketers, the change represents a more fundamental shift in how mobile advertising spend is attributed going forward. 
"This is a fundamental difference because self-attributing networks are dictating unilaterally with attribution," Sergio Serra, principal product manager with InMobi, tells The Current.  "Withself-attributing networks such as Facebook, measurement companies and advertisers have to accept whatever connections these networks claim to have recorded." 
"The intended benefit is that Apple is saying 'stop' to self-attributing networks," he says. 
Polar CEO Gupta adds, "I wouldn't be surprised if Apple thinks advertisers are being lied to by networks. Apple taking control is going to hold everybody more accountable."