VW, Anheuser-Busch and Colgate-Palmolive predict majority of TV ad spend will move to CTV within three years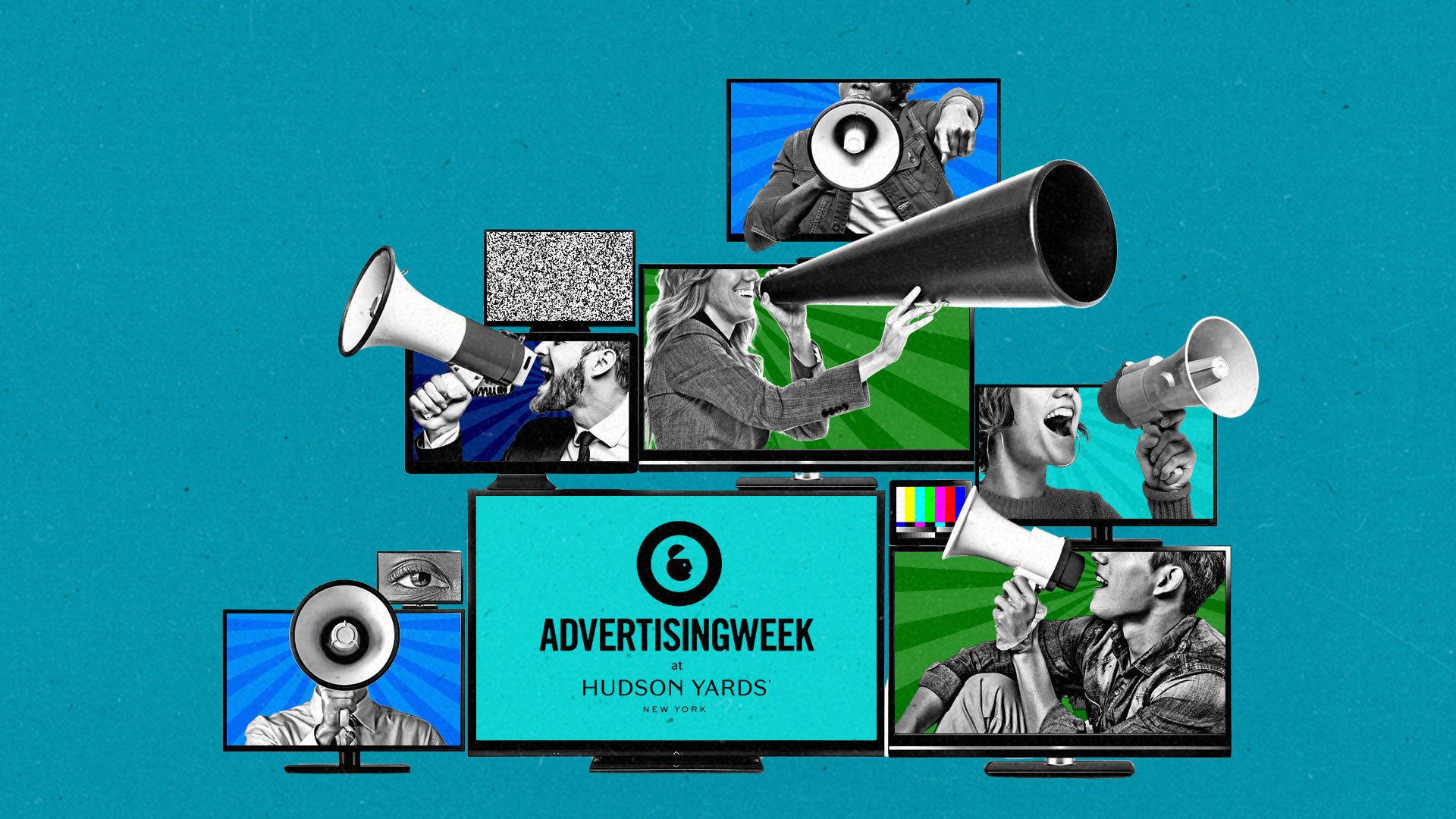 Brands point to increased household reach and control over frequency and pricing as reasons for uptick in adoption
The speed at which traditional TV ad spend is transitioning into programmatic connected TV is exceeding any pre-pandemic prediction. So much so that this week during Advertising Week in New York City, some of the world's top marketers — executives from Volkswagen, Anheuser-Busch and Colgate-Palmolive — all agreed that the industry can expect a full transition within three years, if not sooner. That's when the majority of TV advertising will appear in connected TV channels, and will be executed programmatically, according to the experts.
"We're already on our way," said Kimberley Gardiner, senior VP of marketing at Volkswagen, speaking on a CTV panel hosted by The Trade Desk CRO Tim Sims. "I think two years is the number," Jeff Giacchetti, programmatic media lead of North America at Colgate-Palmolive Company, further stipulated. On top of that, Paolo Provinciali, head of U.S. media at Anheuser-Busch, said to expect data, CTV and holistic video strategies to be "some of the main topics of next year's upfronts," inspired by the stat that 47 percent of U.S. households are now made up of cord-cutters.
The marketers justified their enthusiasm with the success they've seen when mixing their linear TV buys with CTV campaigns, pointing to boosts in incremental reach, more control over ad frequency and benefits with agility.
Giacchetti, for instance, described how Colgate-Palmolive began using CTV to increase the reach it wasn't seeing with a three-month linear TV campaign for its Optic White toothpaste he labeled as "plateauing." The addition of CTV saw 58 percent more reach, or 20 million households and further helped the brand manage and drive down the frequency when the linear buy was over-supplying, he said.
Volkswagen's Gardiner shared a similar outcome with a campaign for its new ID4 battery-electric car, saying implementing CTV helped with savings, reaching more households and added the ability to change course during the pandemic. "The pressure for us to be profitable has never been greater," said Gardiner. "So we have to put our dollars where we know the audience is going to be." She called out the importance of the flexibility that CTV offers during unprecedented times, noting that "with digital video you can test and learn and iterate" your campaigns in real-time.
The current state of the TV scatter market has also been an impetus for brands to test CTV. "Linear scatter doesn't register for me for agility," said Provinciali. "It's a good tool in a toolbox that you have, but when it comes to CTV, it becomes very interesting because any data-enabled channel now is going to give you the chance of understanding how your buys perform and how consumer people are reacting both in terms of KPI and signals, but also now with CTV you have creative that allows you to interact with your audience. So you can build a really holistic and consumer-centric experience."
"I think it's something where scatter is going to be less flexible for us, sometimes more expensive and maybe doesn't make as much sense," says Gardiner.
Brands' shift towards programmatic and CTV is already on the upswing. In the U.S. during the upfronts this year, advertisers increased their CTV video ad spend by 50 percent year over year to $4.51 billion, a number expected to jump to $5.96 billion in 2022, according to eMarketer. Media behemoth Disney shared that 40 percent of its upfront sales this year went to streaming.
For the time being, Gardiner said marketers should realize that a "harmony approach" is needed since many households have both linear watchers and cord-cutters. "I think sometimes people think it's just going to be linear or CTV—things are not that black and white anymore."