Travel brands are spending again, but their marketing strategy has changed. Here's how.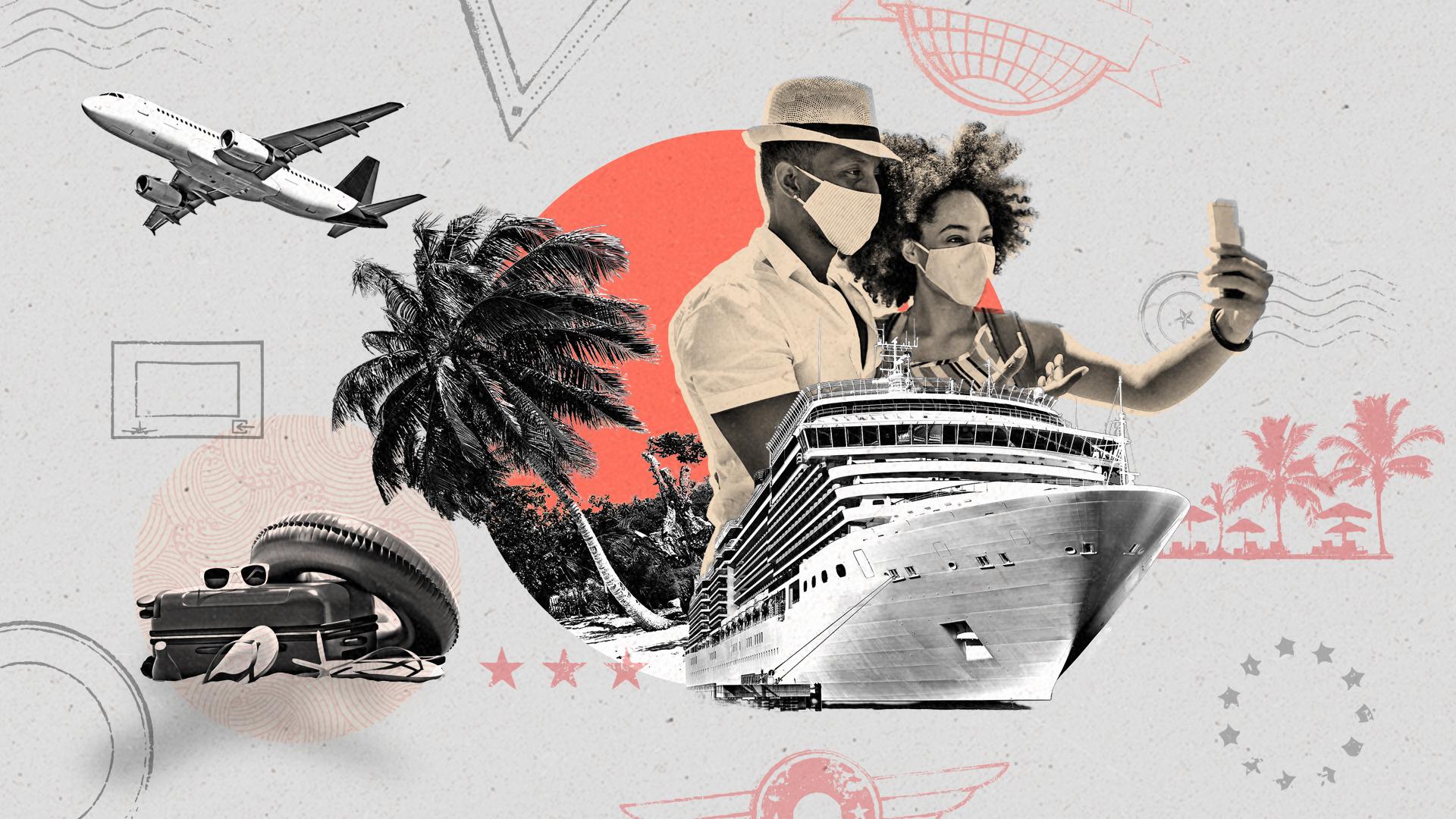 People are flying again, but how brands are reaching consumers has changed since the early days of the pandemic.
Despite the Delta variant, travel is once again taking flight, but much has changed as to how brands are approaching their overall marketing strategy since the pandemic first took hold in March of last year. 
The travel industry spent a collective $6 billion on digital advertising in 2019, though the figure plummeted to nearly $3 billion last year, according to eMarketer. Not surprisingly, no other industry declined as fast or spent as little in 2020. And that forced airlines and the agencies that serve them to lean into data-driven channels.
But 2021 is a different story. Market research has revealed new insights into why people are traveling again, which is inspiring a new creative approach. As it turns out, people are increasingly viewing their next trip as something core to their mental well-being, says Dave Mering, chairman at The Shipyard, a digital agency that counts Visit California and the San Diego Tourism Authority as clients. 
"That's a really interesting trend that wasn't as prominent in the past," Mering tells The Current. "And we're tapping into that psychology with the creative messaging we're putting out." 
Issues such as measurement and attribution, meanwhile, are also taking center stage. "Pre-pandemic, we looked at things like likelihood to visit," he says. "Now, we're tracking behavior, perception, brand tarnish — all of these have become more amplified. And it's the collection of all this data that we're using to inform our decision making." 

Leaning into data is also giving airlines insights as to how people are traveling. The uncertainty caused by the Delta variant, for instance, has travelers booking their trips at the last minute. "If you think about people booking zero to 15 days out — we're definitely seeing a peak there." Seema Bissa, manager of performance marketing and strategy at Canada-based WestJet airlines, tells The Current.
Measuring Performance
Like The Shipyard, airlines are also taking a closer look at their measurement and attribution capabilities. "As a performance-focused team, we were and are focused on our ability to drive revenue," Bissa says. "While attribution and measurement have always been at the heart of all we do, understanding the psychology of the guest and how we can affect that through our media tactics has become our priority."
"We saw media behaviors change, and with that, so did we," she adds. "The reality is, in our current state, every dollar we spend is closely monitored scrutinized to maximize the opportunity for growth."
As a result, WestJet is leaning on numerous different data points whether from its own platform or its partners. The airline has also put together a signal framework to better understand what's happening across the board with its customers. "As an airline have a ton of internal data," Bissa says. "We have developed a framework that includes both external and internal data points and has been focused on stitching all this data together and monitoring it to continuously understand what is happening in the market and how to adjust our strategies."
Other airlines, such as Canada's Air Transat, echoed this sentiment. "We built a very strong measurement framework before the pandemic because the travel industry is a very performance-driven industry," Xavier Szwengler, VP of marketing and international sales at Air Transat, tells The Current. "But what's changed is we are no longer measuring our performance in comparison to the past. Now, we're looking forward because we are forced to do it." 
The company as a result is setting goals and trying to achieve them with its media investments. "We are adjusting our goals based on how we see performance evolving," he says. 
Now that people are traveling once more, brands are turning to data-driven channels such as connected TV, as well as tried-and-true channels such as search. "We have a strong partnership with Google and they have been giving us information on what themes and topics are emerging (in search)," says Szwengler. 
Mering, the Shipyard exec, says the agency moved away from linear TV after ratings went down and costs went up. The benefit, he says, is reaching consumers where they're consuming content, as well as all the data benefits that come with digital video. "From a channel perspective, I would say video is probably our top driver of awareness and intent," he says. "Video — including linear — is a key driver for the emotional impact because it really tells the story of a destination in such a visual way."