'The whole industry needs to level up:' How marketers can get advertising right in video games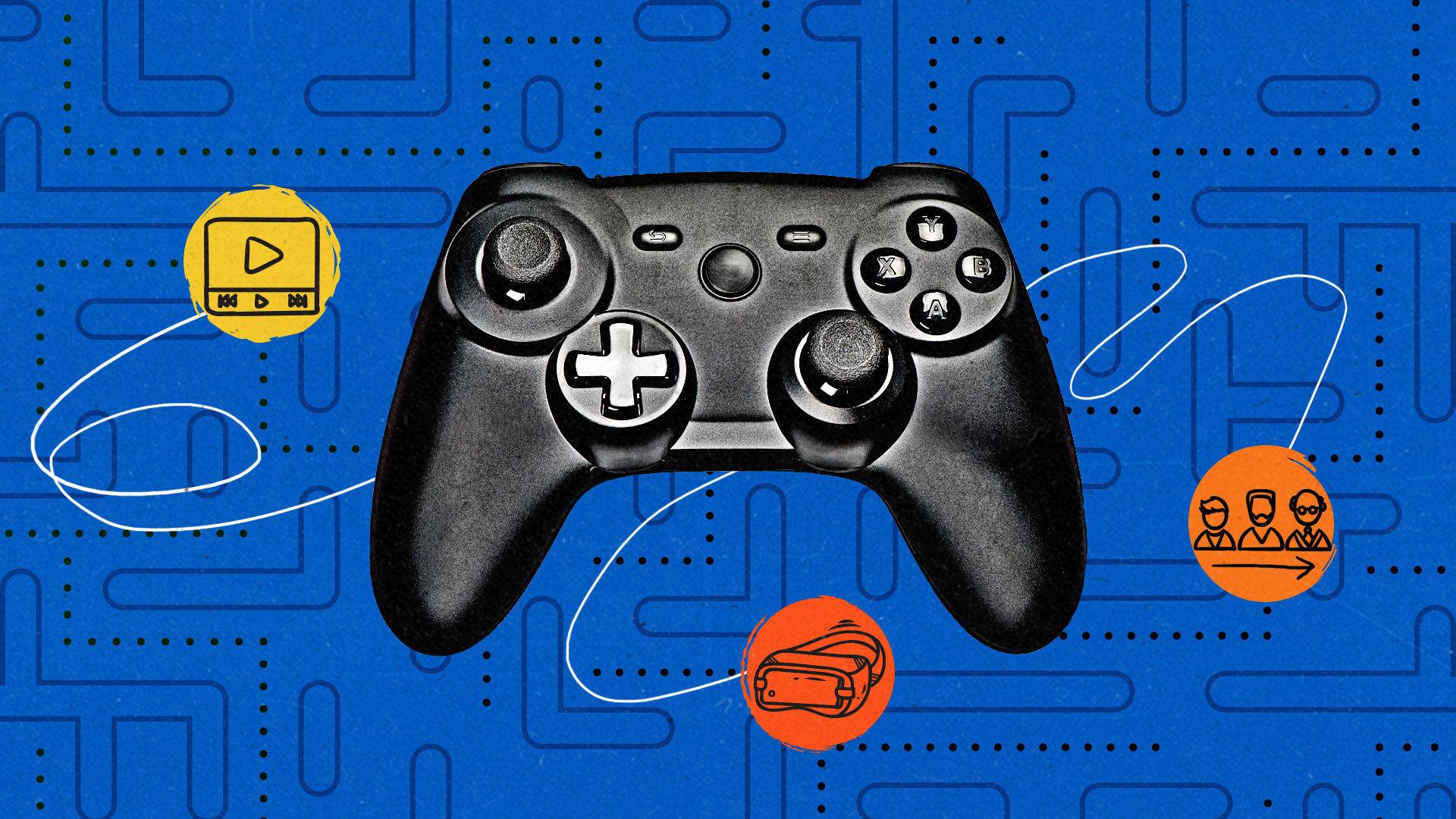 There are nearly 3 billion "gamers" worldwide. But marketers are making several missteps when trying to connect with this hard-to-reach audience.
Back in 2019, Wendy's "Keeping Fortnite Fresh" campaign placed the restaurant's popular redheaded mascot into the world of video game phenomenon Fortnite — ultimately winning the coveted Social & Influencer Grand Prix at the Cannes Lions International Festival of Creativity. It was a shocker, given that many expected Nike's celebrated "Dream Crazy" commercial — the one with former NFL quarterback Colin Kaepernick — would be the one taking home top honors. "[Wendy's] was setting up a new trend instead of being the apex of a previous trend," PJ Pereira, Cannes jury chair and cofounder at Pereira & O'Dell, said at the time.
Fast-forward to today, and gaming is no longer seen as an emerging channel on Madison Avenue. Holding companies such as Publicis Groupe and Omnicom's DDB have each recently launched their own dedicated gaming and eSports teams for clients. Netflix, Amazon, Google and Facebook have also entered the fray with mobile, VR or cloud gaming platforms. "While marketers are waking up to the advertising opportunity, so are content creators like Amazon and Netflix," Cary Tilds, chief strategy and operations officer at Frameplay, tells The Current. "They are seeing this other streaming service — video games — where people are spending a significant portion of their time."
Although numerous "gaming" channels have seen strong year-over-year growth, there aren't any revenue figures that paint a complete picture, as the overall landscape is fragmented. There are also many misconceptions among marketers regarding the vertical, which is causing missteps in everything from return on ad spend to brand favorability, says Tilds. It's early days, she says, though the industry is catching up.
"The Interactive Advertising Bureau's gaming and eSports advertising framework we're just posted last week," says Tilds. "While there were breakthrough moments where brands did something interesting, holistically, the whole industry needs to level up."

IAB guidelines, for instance, previously didn't distinguish between ads shown to people watching someone else play a game (like on Twitch) or the difference between an ad being inserted into the actual game itself versus a display ad that's shown outside a game. "We just called everything 'games,'" says Tilds. "And if the industry never recognized those nuances, brands would never have the opportunity to fully understand the multitude of ways to reach gamers on their turf."
3 billion strong
Globally, consumers spent an average of 8 hours and 27 minutes playing video games per week, a 14 percent upswing year-over-year, according to Limelight Networks (for context, Nielsen says U.S. adults spent about 5 hours per day watching video last year). The average age of a gamer, meanwhile, is 36; there are nearly 3 billion "gamers" globally; and there's a near 50/50 split between female and male players.
Tilds, who previously held the title of chief innovation officer at media buying powerhouse GroupM for six years, is now banking on gaming as being the next big thing in advertising. Frameplay's technology can insert ads into the fabric of a game. Someone playing a racing simulator, for example, may drive past billboards featuring ads from PepsiCo. Frameplay says it works with "the largest mobile gaming studios," as well as PC and console. The company emphasized that its ads are viewable and can be verified through third-party measurement companies such as Kochava, DoubleVerify and Oracle's Moat. Ads are not clickable, however, and must consider the game's environment, says Tilds.
"Just like a driver wouldn't read a billboard with heavy copy, game environments are similar in that the messaging must be purposeful and impactful," she says. "Those type of considerations requires unique creative for the gaming environment versus what's been used in the past for web display ads. This includes removing any 'call to action" buttons and making sure a brand's logo appears in at least a third of the ad space."
This hands-on approach isn't any different from creating search, digital audio, YouTube or Facebook ads, says Tilds. "With those channels, you have to be authentic. And if you are, you're rewarded with the right consumer response," she says. "Gaming is no different."
Other common missteps, according to Tilds, include marketers who view "Twitch" as their only gaming strategy. And brands that go all-in on a new game or eSports team, for instance, might get burned if the game is delayed, or if the team sees an early exit from a tournament.
Still, the learning curve shouldn't deter marketers from shying away from the channel, given the upside. "The first word in 'video games' is 'video,'" Tilds adds. "It's the highest quality content experience where the consumer is in charge of the story. And that's a significantly different experience than just leaning back and watching a video."