The Web Summit is the 'Shark Tank' of conferences. Here's what you missed.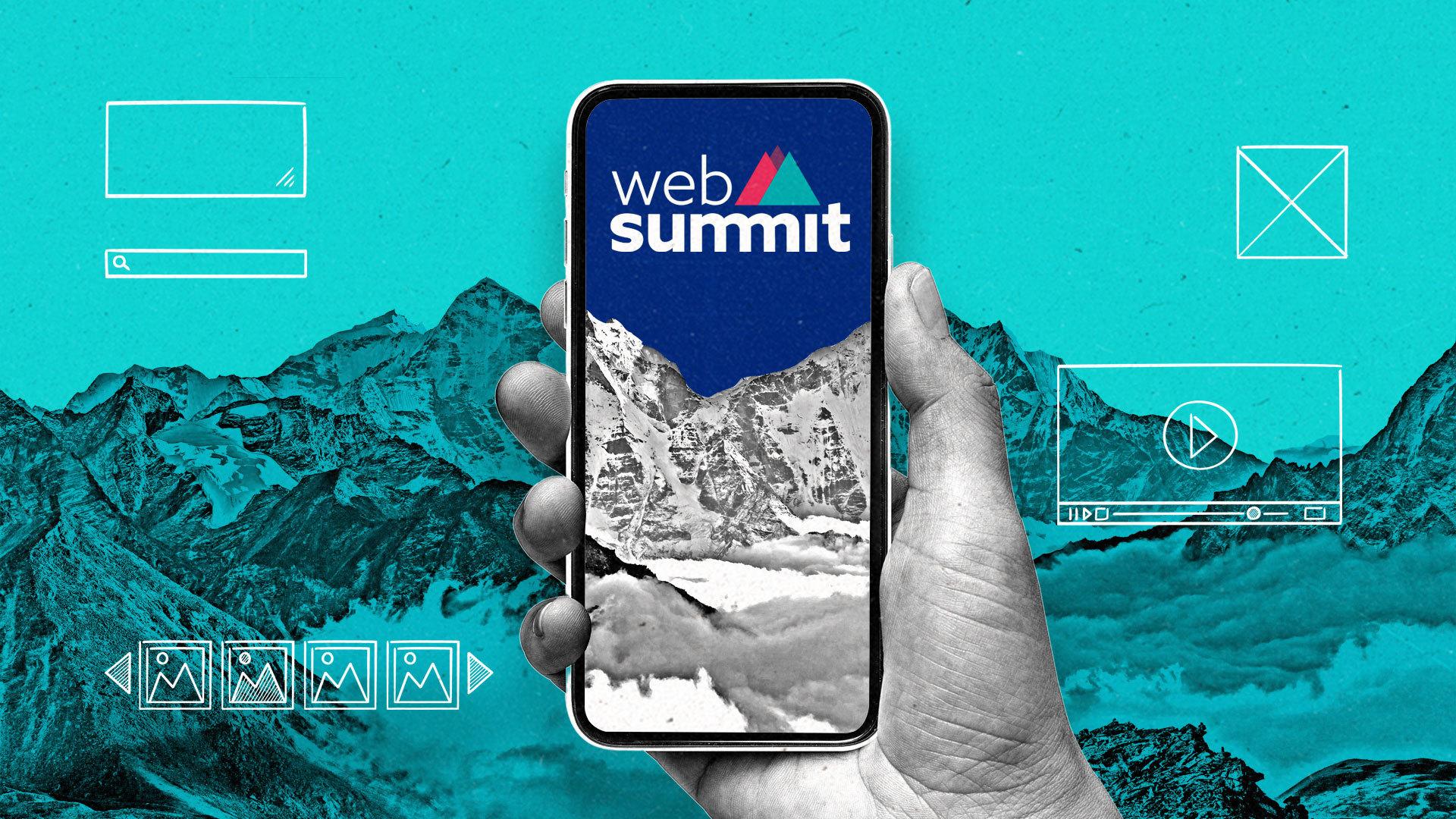 The Web Summit is the "Shark Tank" of conferences, attendees say, as startups strike deals with venture capitalists who are searching for the next Uber or Twillo —two companies that were born from the event.
More than 42,000 people converged on Lisbon, Portugal between Nov. 1 - Nov. 4 to attend "Europe's largest tech conference." In recent years, the event has since expanded its scope to include advertising, data privacy and identity. That's attracted large names from the industry, including Amazon, Accenture, Google, and Snap.
"As one of the first major conferences since the pandemic began, there is a feeling of pent up energy, and excitement to meet face to face," Sridhar Ramaswamy, co-founder and CEO of search engine startup Neeva, tells The Current. "Moreover, you could feel a healthy tension between the legacy of big tech and a reckoning of the unintended consequences of the last decade unleashing a desire for more choice, competition and a return to products that truly serve the consumer for the better."
The Web Summit is the ad industry's first in-person, tentpole conference to return to full capacity since Covid. With the pandemic far from over, organizers attracted guests with plenty of content and a robust lineup of speakers that included Craig Federighi, Apple's senior VP of software engineering; actress Amy Poehler; Nick Clegg of Facebook; and Frances Haugen, who made her first public appearance since sharing internal Facebook documents with the Wall Street Journal earlier this year. 
Here, we share several takeaways from this year's event.  

The art of the deal 
Dealmaking is rampant at the Web Summit and perhaps for good reason. In 2011, for instance, Uber famously raised $37 million in funding at an Irish pub during a pub crawl with venture capitalist Scott Stanford (back then, Uber had about 9,000 customers and the company's founder, Travis Kalanick, had yet to quit his day job at Goldman Sachs). 
That's since attracted scores of startups who are looking for their next payday, as well as "mature" startups. This year, the Web Summit had more than 200 "unicorns," or companies valued north of $1 billion, PJ Hagerty, founder of devrelate.io and longtime attendee of the Web Summit, tells The Current.
"Startups come to the Web Summit for investment, recognition or networking," Hagerty says. "It's an amazing place to achieve these goals because of its solid reputation for doing exactly those things." 
The range of startups at this year's event is also staggering. Gener8, for instance, announced it received nearly $2.9 million in funding. The company is developing a browser that pays people in exchange for their data. It's also in talks with phone manufacturers and telcos to preinstall its app on millions of devices. Another, MindMed, wants doctors to prescribe its psychedelic medicine to treat addiction and mental illness. 
On the showroom floor, companies such as Amazon and Mollie set up their own stages where founders actively pitched to a crowd of VC investors. "Web Summit allows startups to rub elbows with the likes of Amazon or Microsoft and to be seen as an equal participant to these tech giants," says Hagerty. "It's also a starting point for people to move an idea from imagination to reality, or a more mature round of funding to develop a team."
Key themes 
Climate was perhaps the largest theme at the Web Summit. The conference began focusing on climate tech five years ago, though recent headlines have made it a key area of focus for attendees this year.
"Sooner or later, everyone is going to have to do it," Peter Gilmer, chief impact officer at the Web Summit, tells The Current. "And when that happens, there is going to be an enormous amount of innovation because it's going to need a large support network if entire industries and governments are going to get to net zero." 
Gilmer says part of the buzz this year also comes from Larry Fink, CEO of BlackRock (he's regarded as a prophet around here). Last month, Fink said the next 1,000 unicorns will be climate focused. "That sends a message to the startup community," says Gilmer. "He's saying that's where the smart money is." 
But it was Engine No. 1 who was perhaps the biggest star among the climate players at this year's Summit. The small investment firm purchased a .02% stake in ExxonMobil. While small, the move allowed it to influence investors and, ultimately, win two board seats on the oil and gas tycoon's board of directors. It now has significant leverage in influencing ExxonMobil's climate strategy. It also gives similar-minded groups a blueprint as to how they can change the climate trajectory at some of the world's largest companies.
Brands also spoke climate at the event. Jane Wakely, global CMO at pet food and candy maker Mars, spoke to how the brand is tackling sustainability. "We are not dealing with climate change," Wakely told an audience during a panel at the Web Summit. "We are tackling a climate emergency."
The new (conference) normal
Marketers who are eager to return to large-scale in-person events such as CES or SXSW should prepare for a different sort of experience, as the Web Summit's setup is likely to be mimicked by other event organizers.
That meant lengthy lines where attendees had to provide proof of a negative Covid test taken within the last three days. There were also metal detectors, bag scans and pat downs by police for everyone who attended. In some instances, it took more than 40 minutes to enter the event — making spontaneous things like a quick trip to the hotel or an offsite lunch with business partners a no-go for most.
The restrictions, of course, are a necessary reality in running a large-scale, in-person event in this new normal. As one media executive, who asked not to be named, said, "It's like all of the risks from 9/11 and Covid have been combined into one security checkpoint."