The new QVC for Gen Z — TikTok brings shopping to the app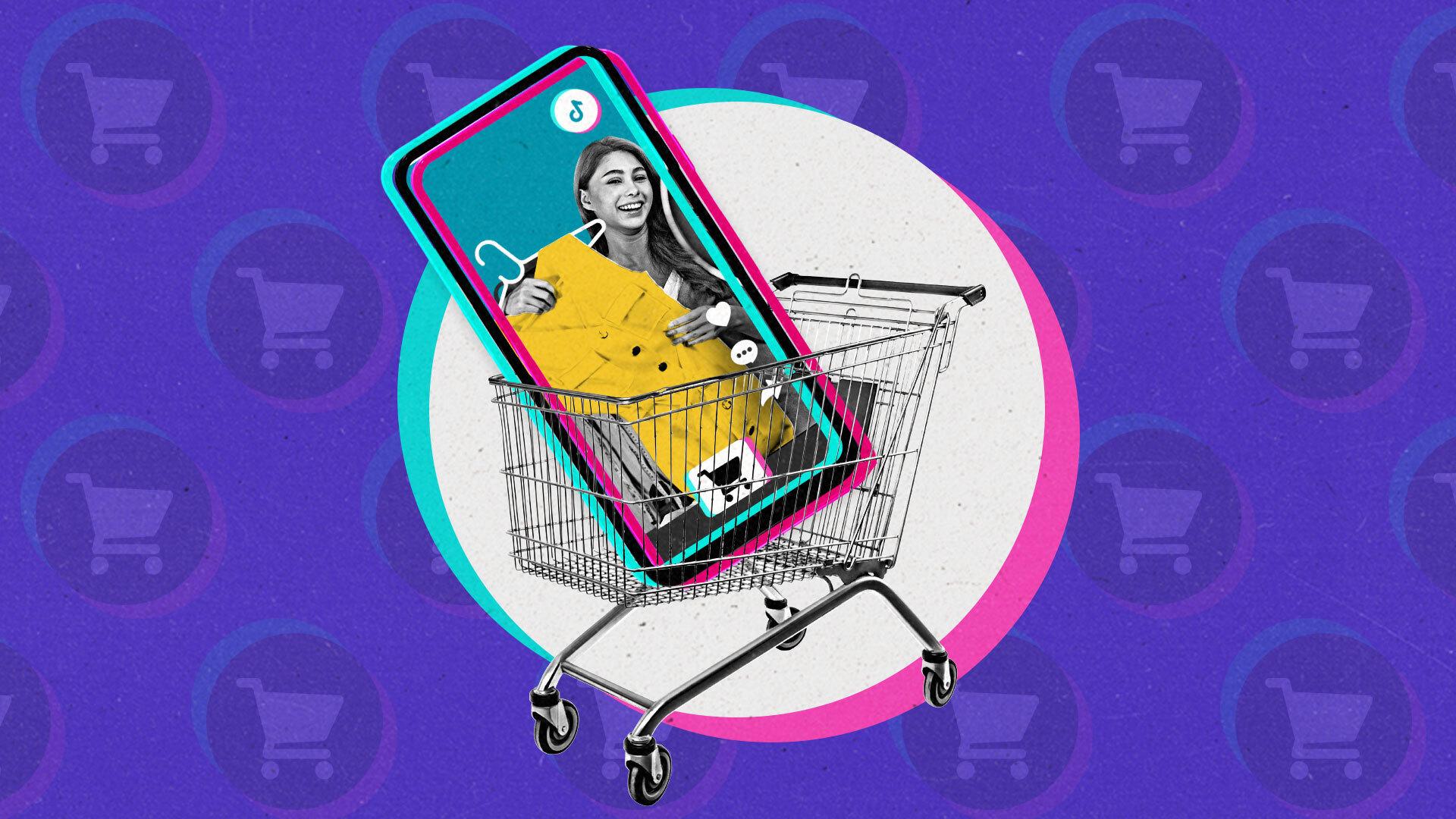 The Chinese-owned app is helping fuel the growth of social commerce in the U.S.
Long gone are the days when ordering from shopping channels was all the rage. TikTok — fresh off announcing reaching 1 billion monthly users — is hoping its young audience will soon turn to their phones to buy everything from the latest beauty brands at Walmart to Aerie's viral crossover leggings.
At its inaugural TikTok World virtual event on Tuesday — meant to showcase how the app is changing the game of marketing — the platform introduced shopping features ahead of the holidays, along with new ways to measure the reach and impact of ads.
The presence of shopping could position the app as the QVC for the Gen Z generation — about 60 percent of TikTok users are between the ages of 16 and 24 — and will help fuel the growth of social commerce in the United States. Owned by Chinese company ByteDance, TikTok understands the opportunity that exists in social commerce. According to Insider Intelligence, U.S. social commerce sales are expected to grow by more than 35 percent to surpass $36 billion in 2021, still a fraction of the $351.65 billion projected in China where social commerce originated.
"The ecosystem we're building ... is designed to collapse the purchase funnel, from discovery to purchase," said Blake Chandlee, president of global business solutions at TikTok, during the live presentation.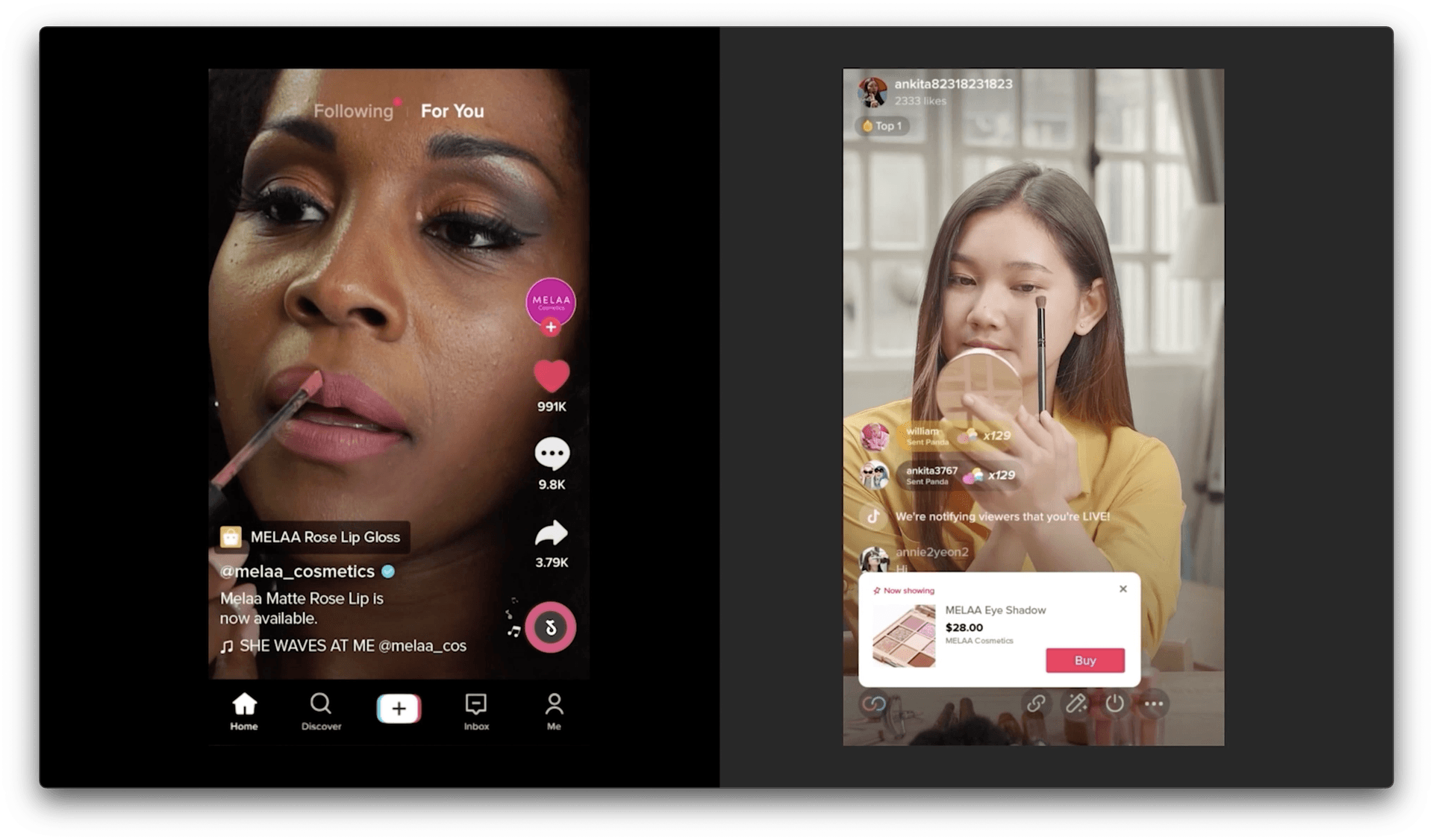 Over the past year, brands like Walmart, Levi Strauss and Aerie have experimented with shopping on the platform with positive results. Walmart, for instance, previously told the media that its first live shopping event on TikTok drew seven times more views than anticipated and grew its TikTok following by 25 percent.
During its TikTok World presentation, the company pointed to several key findings that show its users' willingness to buy through its platform: The hashtag #TikTokMadeMeBuyIt has 5.4 billion views and users are 1.7 times more likely to have purchased products they discover through the app compared to its competitors. TikTok also presents itself as a major driver of trends, pointing to internal data from July that found 71 percent of users believe the biggest trends start on the app.
Shopping features on a social platform like TikTok are not only opportunities to generate more revenue, but also to capture user data that can then be used to drive conversions. To that end, TikTok is introducing two new ad types to help marketers: Collections Ads, swipeable product cards in video ads; and Dynamic Showcase Ads, which promote products to users based on their interests or activity, such as viewing a product or adding items to carts.
Finally, TikTok has introduced a lead generation option where in-feed ads will supply forms to users who can fill with their contact information if they're interested in the products. The idea is that even brands with longer sales cycles, such as those in the automotive or education industries, can benefit from shopping on the platform.
TikTok World was held a day after TikTok announced its 1 billion milestone. While that's still a long way from Facebook's 2.89 billion monthly active users, the app is close to Instagram's 1.074 billion monthly users and towers over Snapchat's 530 million monthly users. What's more, it only took TikTok four years to get to 1 billion, about half the time it took Instagram.