The most-read stories of 2021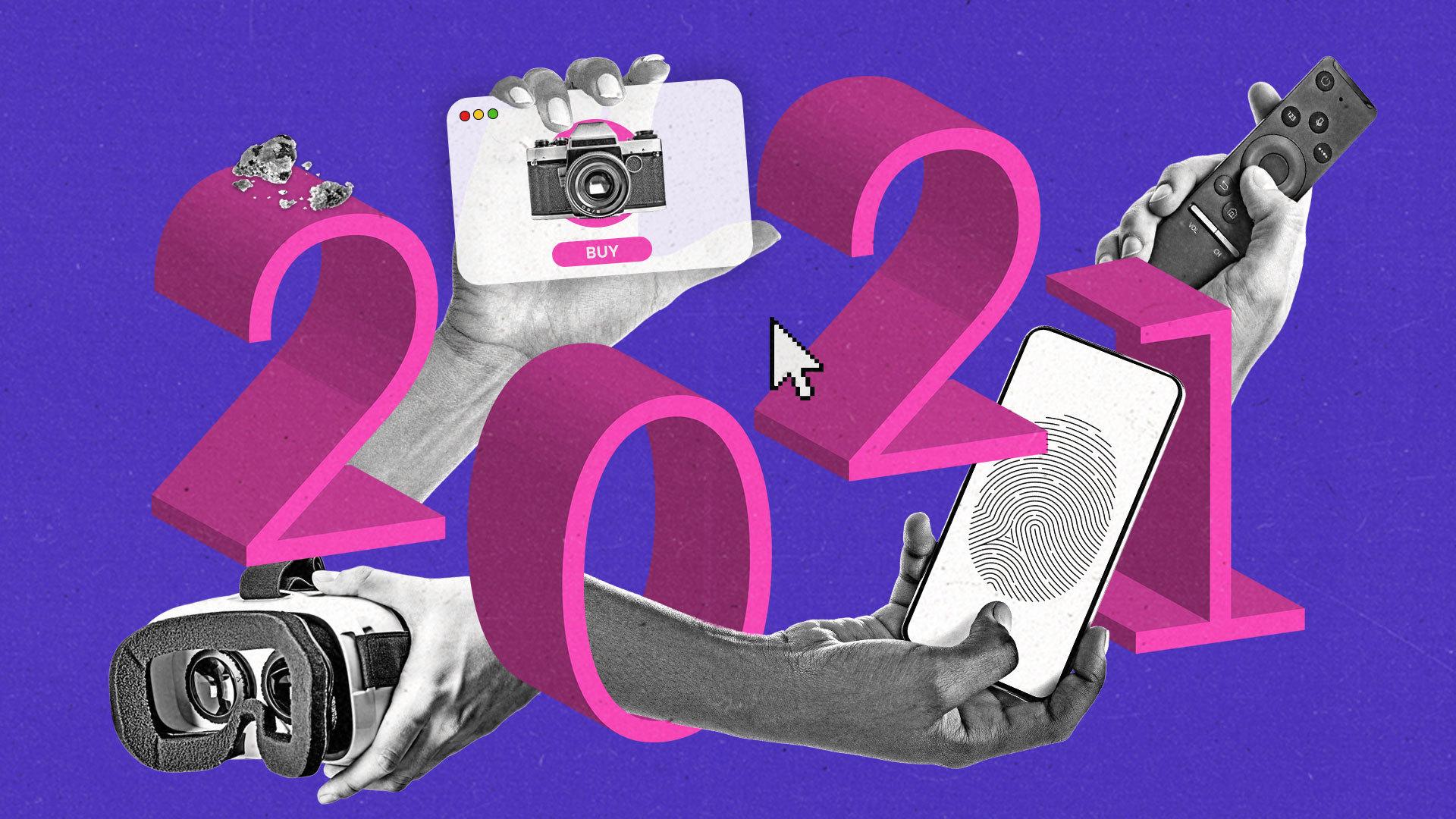 We revisit key topics like identity and the future of TV from the past year.
From Google's decision to delay its demise of third-party cookies to Apple's new privacy measures, 2021 was not a year for the faint of heart, as marketers grappled with year two of the pandemic.
Deutsch LA's Head of Media Lauren Tetuan spells out the rollercoaster of the past year: "The marketing community was sent into a tailspin as brands frantically tried to prepare for the end of cookies. There was a flood of new tech and ID methodology under development, as companies tried to reframe their consumer engagement experiences. Ultimately, there was a massive sigh of relief, and relaxation from headlines, as Google postponed the inevitable cookie-less future until 2023."
Along with the speedbumps, however, came a lot of growth and emerging opportunities in areas like identity, retail media, connected TV and more. As the year comes to its close, we look back at our most-read stories that addressed these popular — and increasingly important — topics of 2021.
Identity:
Apple's new privacy measures in June put many marketers on alert, but The Trade Desk cofounder Dave Pickles explained why there's no cause for alarm.
Around the same time, Google announced it would push back plans to phase out third-party cookies. The move buys some more time for stakeholders to adopt an alternative, such as Unified ID 2.0.
When DTC cookware maker Made In ditched third-party cookies to support Unified ID 2.0, the brand saw significant improvements in campaign results this past November. The results were significant as it marked the first time a brand shared actual figures from deploying UID 2 in market.
Livingly Media's Jonathan Penn predicts that programmatic supply chains will continue to shrink, and explains why it's crucial to minimize the middleman.
Future of TV:
Traditional TV ads are transitioning into CTV at rapid speeds. During Advertising Week in October, executives at Volkswagen, Anheuser-Busch and Colgate-Palmolive all agreed to expect a full transition in three years.
Newer entrants in the streaming space, like NBCUniversal's Peacock and ViacomCBS's Paramount+, have been grabbing a larger portion of Netflix's market share over the past year. Unlike Netflix, the newer platforms support a mix of advertising and subscriptions.
Korean dramas have surged in popularity over the past year with roughly 70 million viewers across Southeast Asia streaming them on CTV platforms. For other takes on the growth of CTV on an international scale, read how China-based streaming platform iQiyi's content reaches audiences far larger than the popular series Game of Thrones ever saw and how Netflix's Squid Game was the catalyst for more global streaming shows.
With CTV, marketers can now see how their ads perform with different show genres like drama, comedy and reality shows. One marketer shared how drama content performed particularly well, with conversion rates more than doubling. Another hot category in streaming? Live sports.
Retail Media:
One of the biggest ad tech stories of the year was the world's largest retailer — Walmart — launching its own demand-side platform through The Trade Desk. This holiday season was the first-time brands could tap into its shopper data to activate media across CTV, display and digital audio.
Retail experts predicted that retail media will be the advertising industry's largest areas of growth over the next few years. "This explosion of growth that's happened in ecommerce — because of Covid — has made the retail media space too big to fail," Alex Johnson, VP of data and technology solutions at MediaLink, told The Current.
Wunderman Thompson's The Future Shopper Report 2021 verified how today's shoppers are more tech-savvy than ever.
Kroger credited its online shopping success (135 percent in growth in revenue in 2021) to the grocer's retail media unit which uses precision-level data to reach customers onsite and off.
Brands leading the charge:
Ahead of the 2021 upfronts, Disney announced it was making a "nine figure investment" to bolster its tech capabilities. Then after the upfronts, the Mouse House said 40 percent of its advertising commitments this year went to streaming and digital.
Samsung has ditched vanity metrics to focus on outcome-based marketing through Publicis Media.
We profiled Campbell CMO Linda Lee on her shopper data-driven approach to marketing.
Lexus is betting on CTV and e-sports to introduce their brand to future buyers.
Emerging technology:
The metaverse became a hot trend of 2021 with brands from NASCAR to Chipotle launching virtual worlds, NFTs and immersive experiences. Facebook even changed its name to Meta to reflect its commitment to digital worlds. We look at the wide array of brands experimenting with the metaverse and how it's affecting advertising.
The programmatic digital out-of-home market is booming thanks to technological advances in the space and more digital inventory. Even mobile is advancing the space: See one of Apple's latest features. We look at how brands like Mercedes-Benz are using first-party data to optimize campaigns.
Kinsa's smart thermometers are providing real-time health data that provides early warnings for cold, flu and Covid diagnoses, a valuable service for illness-and hygiene-related brands and retailers.
Foursquare powers location data services for companies like Apple Maps and Snapchat, and is now backing Unified ID 2.0, helping advertisers address consumers' desire for more transparency and control.
Demystifying ad tech:
With all the acronym alphabet soup in ad tech, it's no wonder why our industry gets labelled as complicated. In our What the Tech series, we explain the buzzwords that perpetuate the ad tech ecosystem in order to help our readers feel a little more at ease, especially when it comes to making business decisions. First up, we looked at the connected TV space and explained the difference between CTV, OTT and vMVPD.
For those confused about the numerous measurement options, we prepared a primer for CPM, CPA and GRP.
What's the difference between DSPs, SSPs and DMPs? We lay it all out.
We break down ROAS, the ultimate ad measurement tool.
Each week, The Current gives you a rundown of the biggest stories and latest trends from the world of data-driven marketing, including topics like Connected TV and the future of identity — all delivered directly to your inbox.