The do's and don'ts of QR code marketing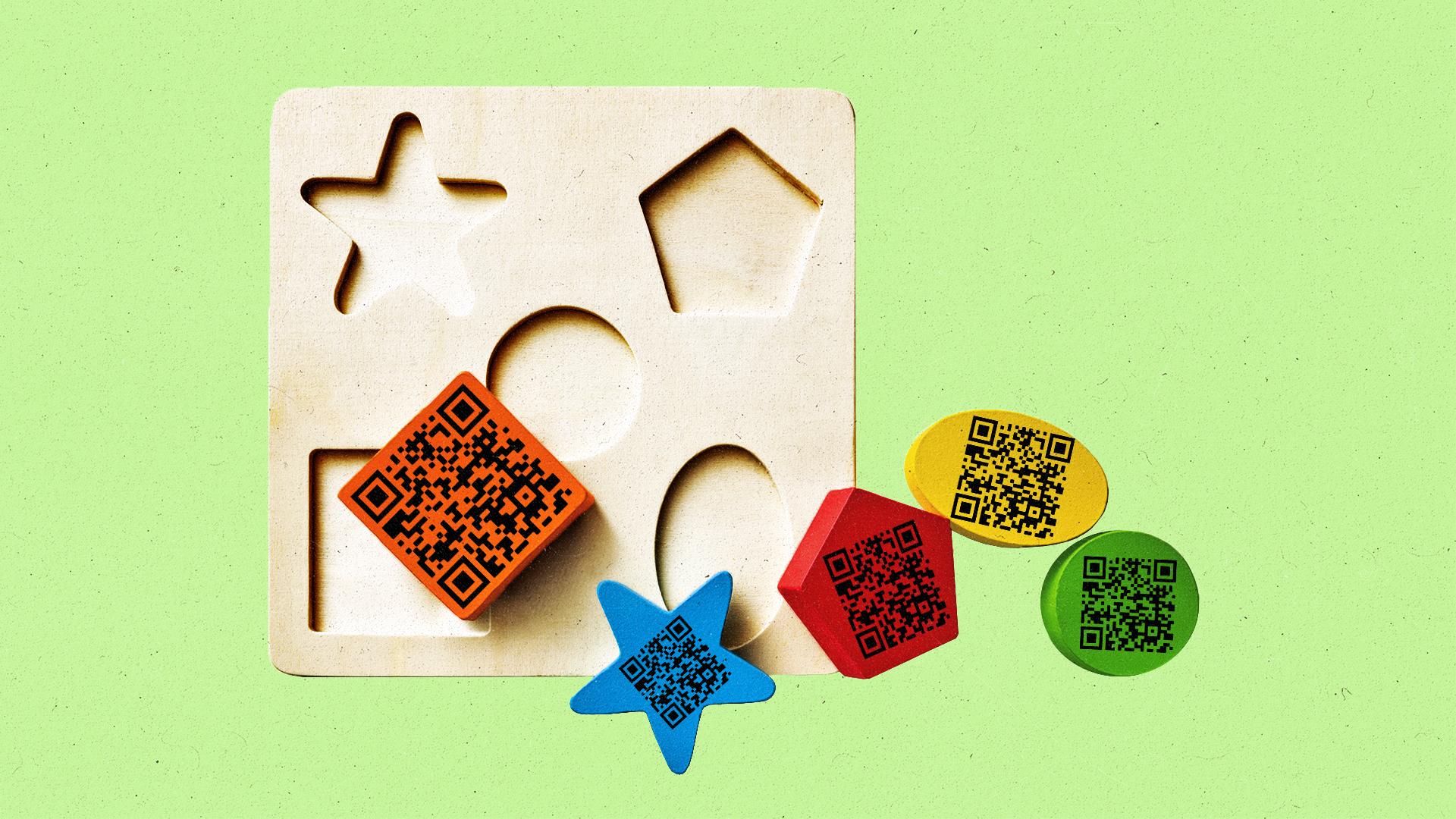 Existing subscribers have two options when attempting to sign into Apple TV: Awkwardly use the remote to enter each letter and character of their email and password, or scan a QR code that allows them to login almost immediately. 
Although the latter provides the better user experience, it more than likely would not be an option had the pandemic never occurred.
The 27-year-old "quick response code" — originally developed by Japanese manufacturer Denso Wave to track car parts through different factories — can now be found in restaurants, on billboards, TV commercials, and even on the back of cereal boxes (some people are even getting QR code tattoos).
"I personally never used QR codes," Melissa Hobley, chief marketing officer at OkCupid, tells The Current. "Then Covid happened, and you know, every restaurant had them and they suddenly became a thing." 
About 84 million U.S. smartphone users will scan a QR code this year, a 10 percent uptick compared to the previous year and a 59 percent upswing compared to 2019, according to Insider Intelligence. The QR code's revival represents a massive sea change in consumer behavior that has happened seemingly overnight. This shift impacts almost every facet of advertising, as many brands use QR codes in some capacity, whether it's to improve user experience, capture first-party data, or bolster their measurement and attribution capabilities. 
But using them is not as black and white as the codes themselves. OkCupid, for instance, began including QR codes on billboards and subway ads for its widely celebrated out-of-home ad campaign. "But for some of our out-of-home ads, we had to question whether people could even read or reach the QR code," says Hobley. "Marketers shouldn't ignore where people are actually going to scan them." 
Tips-and-tricks
Ad tech company Innovid, which operates in the CTV arena (it's stock ticker is "CTV"), has seen a substantial increase in the number of clients adding QR codes in their CTV ads, Tal Chalozin, co-founder and chief technology officer at Innovid, tells The Current. 
Over the last few years, Chalozin has seen common mistakes — and best practices — for marketers when leveraging QR codes on CTV. "Sometimes, the code isn't shown long enough for someone to scan," he says. "People are usually 10 feet away from the screen, so it will take time for them to scan." 
QR codes that lack animation are also often ignored by viewers, he adds. There is also another trick — one most advertisers don't know about when it comes to QR code marketing: "The shorter the URL that's embedded in the QR code, the easier it is to scan from far away," Chalozin says, adding that every QR code image includes three black squares that each contain data. "Essentially, the amount of data that is compressed is much lower with shorter URLs, which make the black squares much larger and thus, easier to scan." 
QR codes have also bolstered CTV measurement capabilities. "Once people see the ad, you can then determine how many scanned the QR code," says Chalozin. "If the code takes you to a website, you can see what the bounce rate is and what post scan activity looked like." 
Hobley, the OkCupid CMO, says the company leveraged QR codes for the dating app's most recent out-of-home campaign. QR codes have made things like measurement a little easier, she says, but they also have some drawbacks. "Yes, measurement has become easier because you can obviously see an immediate response," she says. "But the QR code is unpredictable. There will be days when a lot of people use the QR code to download our app, while other days that's not the case." 
"Figuring out the 'why' is what makes them unpredictable," Hobley adds. "But that also makes them a lot of fun." 
'What is the value?'
QR codes have been around since the early aughts, but were widely mocked because of their clunky user experience. Smartphone users had to download a separate app to use them, adding a layer of friction that stunted their growth. Google and Apple added QR readers into their native cameras in 2017, though it took a global pandemic for the tech to see widespread adoption.   
Earlier this year, the QR code had its coming out party after Coinbase ran a Super Bowl commercial that featured nothing but a bouncing QR code for 60 seconds (the stunt was so popular it crashed the crypto platform's website). More recently, 400 drones formed a QR code during SXSW in Austin, Texas, to promote the new sci-fi series Halo for Paramount+. 
Shenan Reed, senior VP and head of media at L'Oréal, tells The Current that most marketers won't be leveraging QR codes for marketing stunts such as one at SXSW.
"What is the value of QR code? Marketing or consumer services," asks Reed. "Advertisers can put QR codes on boxes, products, shelf hangers and show consumers a how-to video, or virtual try on. That has value to the consumer, but it's not advertising, it's consumer service."
For L'Oréal, the company uses QR codes as a way for people to virtually try on different lipstick colors, for example. "Consumers have figured out QR codes and they have become turnkey for them," she says. "They have become a great way for marketers to enhance existing experiences with media that otherwise would be static."

Each week, The Current gives you a rundown of the biggest stories and latest trends from the world of data-driven marketing, including topics like Connected TV and the future of identity — all delivered directly to your inbox.