Savvy auto advertisers are using tech to prove ROI. Here's how.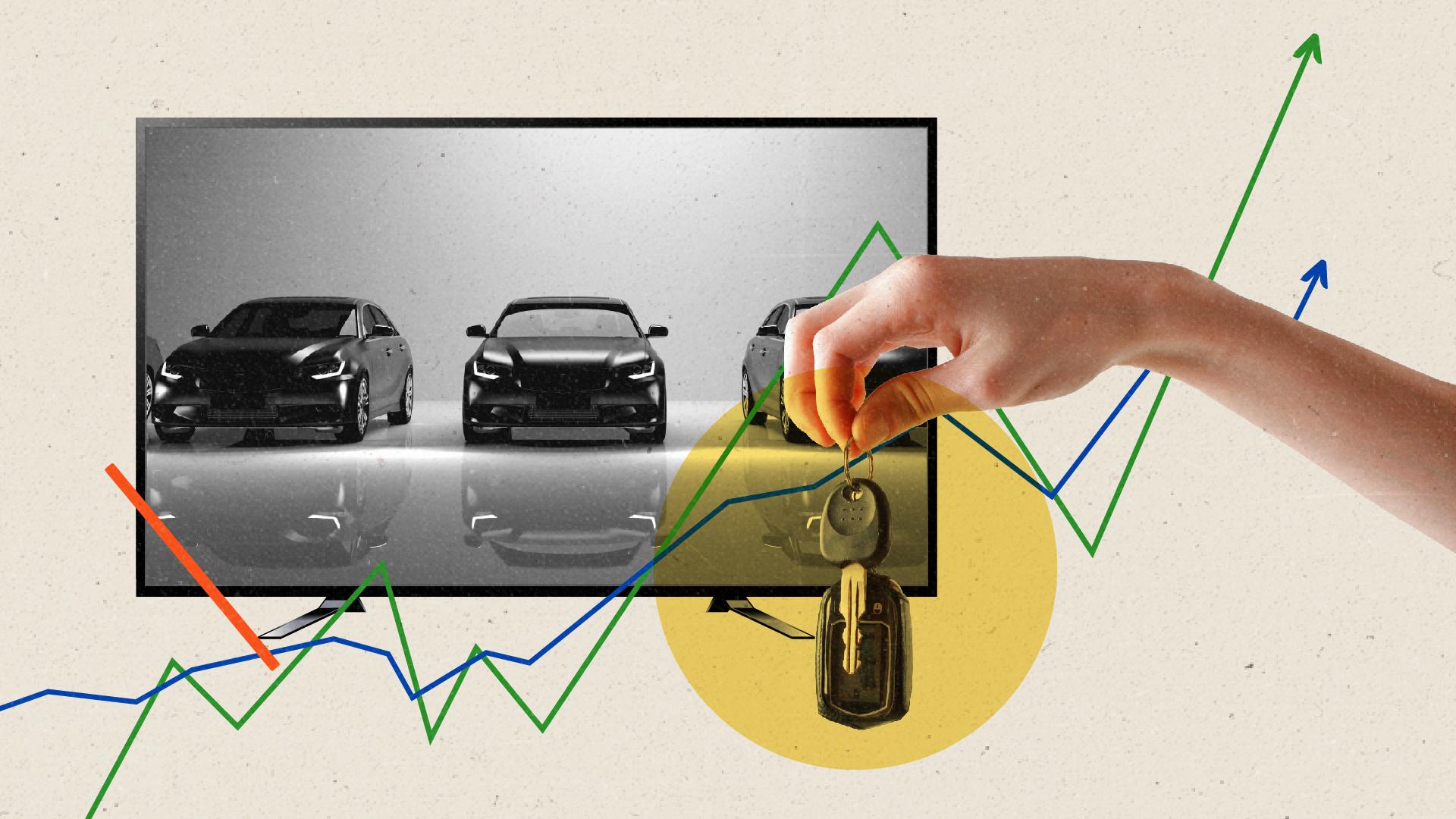 Fuel, the brainchild of a car-industry veteran, uses audience data to target active shoppers only.
Go where the action is.
That's Dean Evans' best advice to car dealers who want to spend their ad dollars attracting customers. That concept is at the heart of Fuel, a new in-market CTV and video platform from Cars.com. Launched in early 2020, the platform is built on the foundation of audience-first CTV, enabling auto dealers to focus their local advertising efforts on consumers who are actively shopping for a vehicle.
Fuel is the brainchild of Evans, the executive VP at Cars.com and former CMO at Hyundai Motor America. After years observing the millions of dollars the auto industry wasted trying to reach modeled "in-market" audiences, he wanted to put data-driven marketing at the forefront of his strategy. Evans devised the Fuel platform to reach what he calls the "pure audience." Everything else is guesswork, he tells The Current. "Guessing on your way to finding a car buyer to buy your vehicle is more expensive than advertising to just the consumers who are actively shopping right now."
Fuel derives its first-party data from Cars.com, one of the country's most popular and well-established automotive marketplaces that, according to Evans, sees 26 million shopper visits per month, up 4 percent year over year. That audience data is pure gold to auto dealers, Evans says. "Because a vehicle is only purchased every three to five years and it's on average a $40,000 investment and the buyer researches it for 30-60 days, mostly digital, this "pre-sale" data is the most valuable of any data of any industry," he insists.
At any given time, only five percent of the population is serious about buying a new or used car. And because data from Cars.com can identify these consumers, Fuel is able to serve relevant video across all channels to target these potential buyers, says Evans. Moreover, Fuel targets relevant auto shoppers by zip code, giving dealers market exclusivity for their so-called Tier 3 ad dollars within those zip codes. (Tier 1 is about creating demand and awareness). By giving dealers this unprecedented access, it drives competition and makes the value of the data that much greater, Evans says.
To illustrate the efficiency of these "pure market" campaigns, Fuel can cite data that proves that spending big on linear channels, for example, does not lead to better ROI. Neither does targeting a general audience of consumers who've cut the cord. In other words, relevancy matters more than reach.

The Minneapolis-based Walser Automotive Group which has 28 showrooms around the Twin Cities' metro area experienced a dramatic increase in business after it purchased most of the Fuel zip codes in the state of Minnesota and western Wisconsin during 2020. The company reported a spike in branded search terms and not only sold more cars and service but dominated retail new and used market share with a 5 percent increase year-on-year after the first few months, after which it doubled down buying up more zip codes. The Fuel campaigns pushed the company's market share to almost 7 percent (year-on-year) within three to four months of this investment. "I sleep better at night knowing I have the exclusive use of the best real estate a dealer can buy, the video marketing access to almost everyone shopping for a new or used car in Minnesota," Andrew Walser said.
Meanwhile, Fuel can provide dealers with accurate real-time reporting on how a campaign is faring. It can track whether a consumer visits an individual dealer's website as part of their online shopping process – a digital KPI known as Vehicle Detail Page (VDP) conversion. Of course, the main KPIs are offline vehicle sales. Fuel is able to track meaningful gains in a dealer's zip code radius once a dealer has leveraged Fuel, analyzing trends in sales volume and market share.
When it comes to measuring success, says Evans, it's very simple. "Did it move the metal?"