Now that OOH is back, here are 6 brands giving billboards a makeover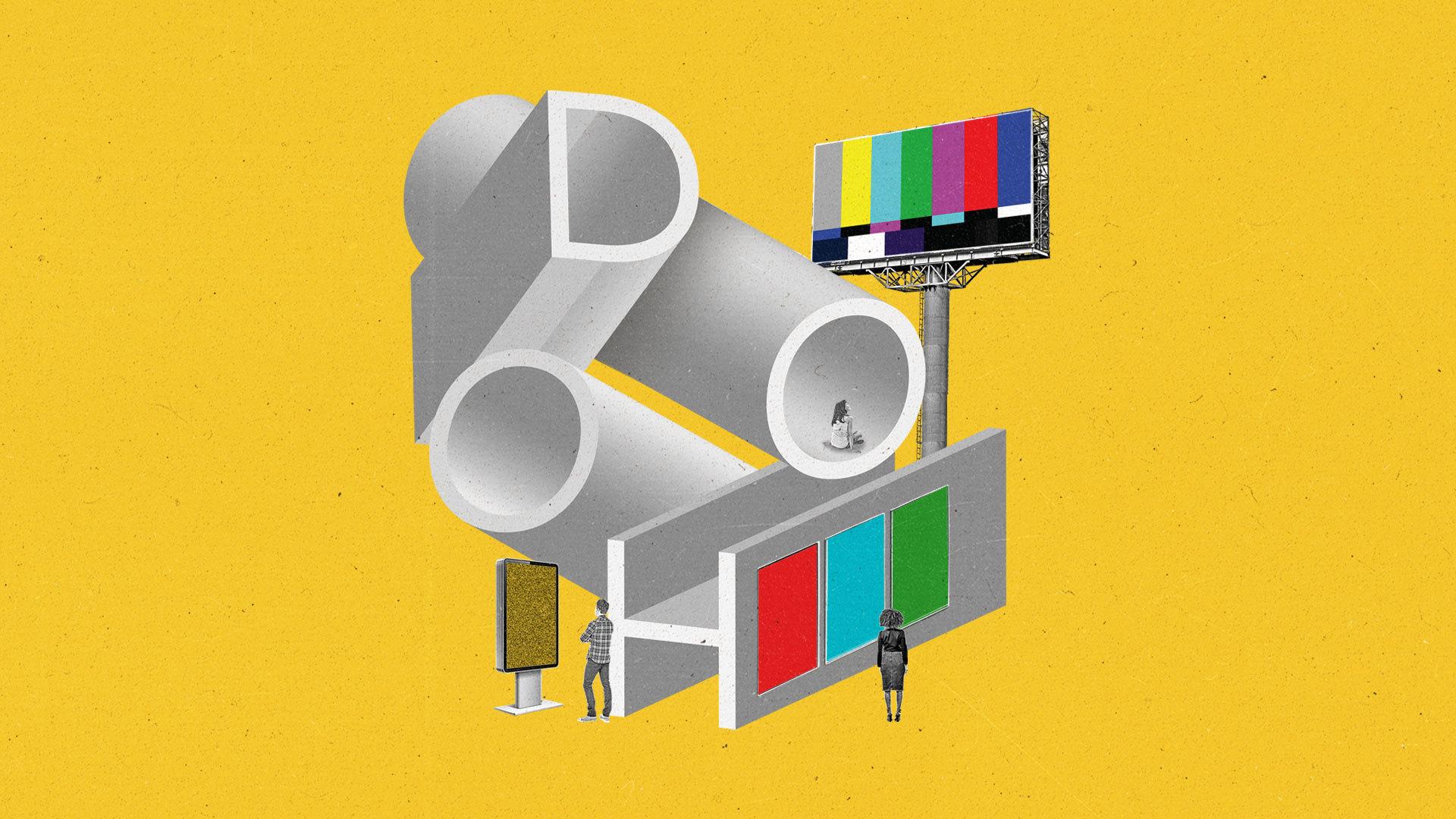 Labor Day became the first holiday weekend to top pre-pandemic travel levels. With more people venturing out once again and commuting into the office, for many advertisers, the timing is ripe for out-of-home (OOH) campaigns.
The sector is certainly bouncing back after seeing large cutbacks during the pandemic: OOH ad spend is expected to approach pre-pandemic levels in 2023 at $8.12 billion, and will continue to rise to $8.68 billion by 2026, according to a new Insider Intelligence report. And while many still think about OOH advertising in its analog billboard format, this year, one-third of all spend will go toward digital out-of-home (DOOH), the report finds.
"We've seen a higher interest in programmatic DOOH this year, as brands love the ability to incorporate triggers like weather as well as buy off of impressions," says Brian Rappaport, founder and CEO of OOH media agency Quan Media Group. Rappaport says he sees rising interest among advertisers in digital screens located in places like airports and gas stations, as well as anywhere audiences live, work, and play.
We look at six creative examples of how brands are leaning into DOOH advertising as the channel evolves and thrives.
HBO
HBO's Game of Thrones prequel, House of the Dragon, is proving just as capable of reeling in viewers as its series predecessor. At the end of August, HBO said it would renew the show after announcing that 20 million people had watched the first episode on linear TV and HBO's streaming platform, HBO Max, combined. Helping to bring in all those eyeballs is a $100 million marketing push, which Warner Bros. Discovery President and CEO David Zaslav said has reached 130 million people in the U.S. alone.
The worldwide effort includes some impressive OOH and DOOH components, including a massive 3D Times Square billboard of a dragon blowing fire on New York City and signs melting into city streets as if they've just been obliterated by flames.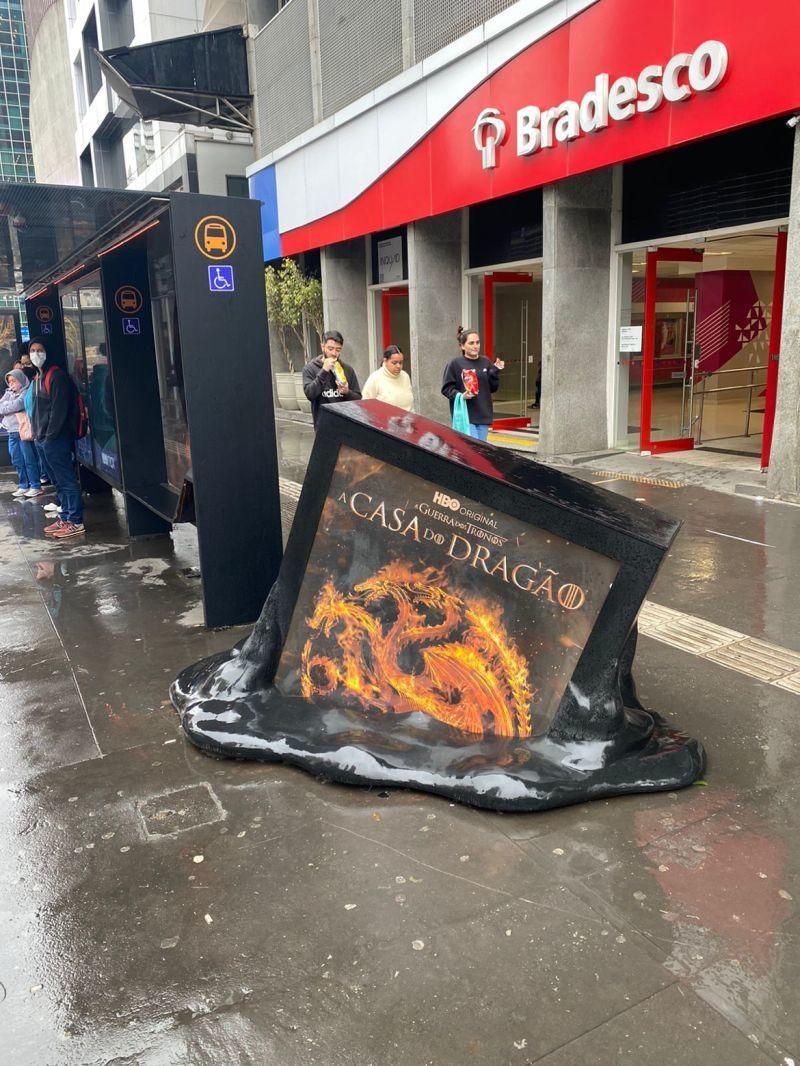 CSAA Insurance Group
What's old is new again. For its product AAA Insurance, CSAA Insurance brings back the "Rickroll," made famous by Rick Astley in the '80s pop hit "Never Gonna Give You Up," in a new omnichannel campaign featuring the now 56-year-old British pop star himself. The nostalgic DOOH campaign is a large prank on viewers, Rickrolling everyone who snaps the QR codes — now a popular feature of OOH ads — which are topped with Astley's locks. The ads are featured on billboards and wallscapes in 17 markets, including Hartford, Indianapolis, and Baltimore.

Those who snap the codes are taken to a new update on the classic music video with Astley dancing in the same outfit — only this time, he's joined by CSAA Insurance agents. Another video shows Astley "Rickrolling" himself. The campaign, created through Deloitte Digital and directed by Joseph Kahn (known for shooting music videos with stars like Eminem, Taylor Swift, and Britney Spears), also appears on connected TV (CTV) channels.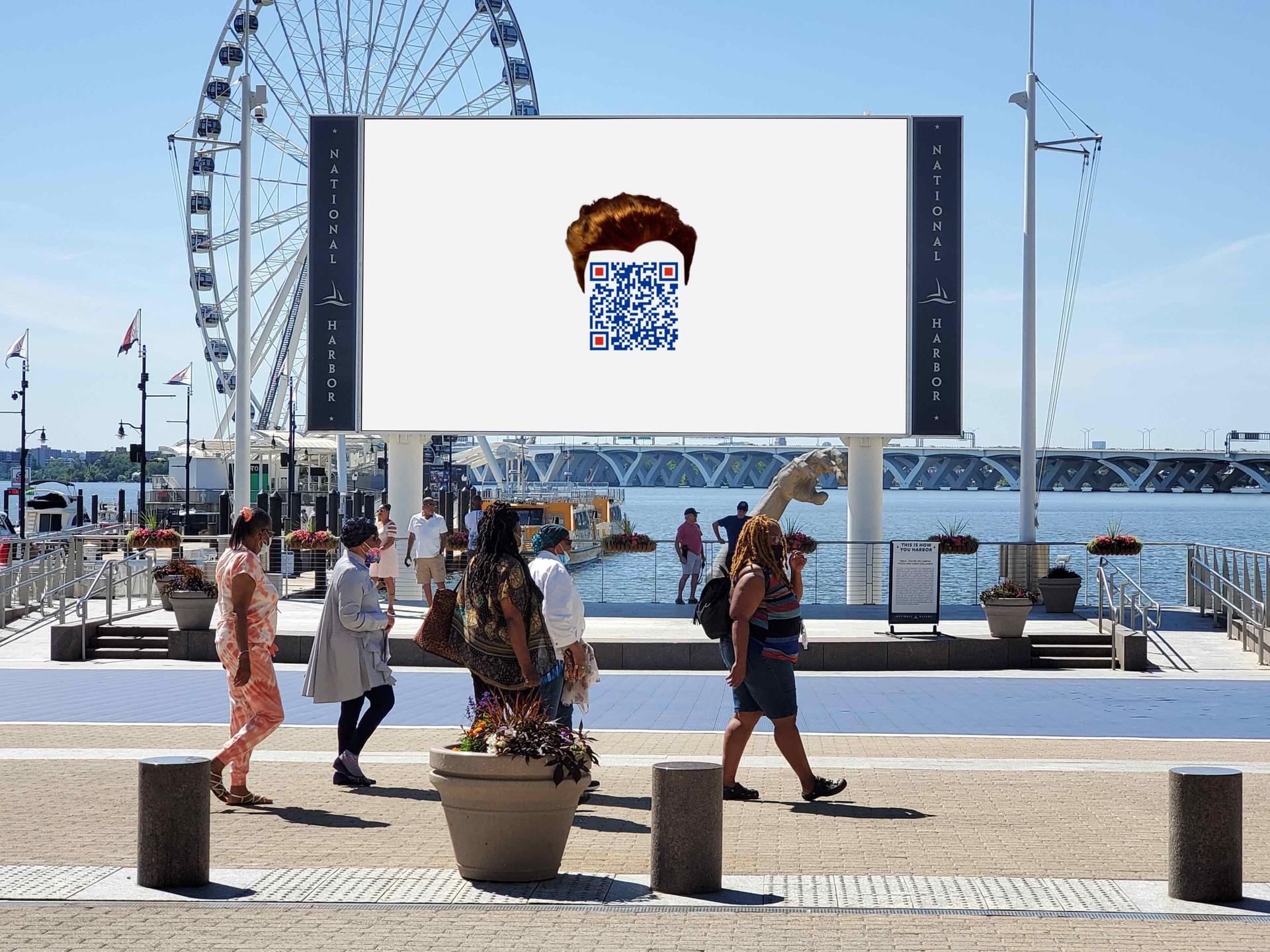 Guru
In its first mass brand awareness campaign, work organizational tool company Guru used OOH and DOOH ironically over the summer, to poke fun at society's state of "information overload," and to point out just how much of that information is irrelevant and in need of some organization.
A series of Guru ads from Big Day the Agency give commuters transit references and other useless facts tailored to the specific cities they appear in, including New York City, San Francisco, and Boston. On digital panels at bus shelters, newsstands, and transit stations, passersby will catch such phrases as "You're reading an ad in the subway" and "You're reading a billboard on the way to Logan," with the tagline "Useless information is bad for business."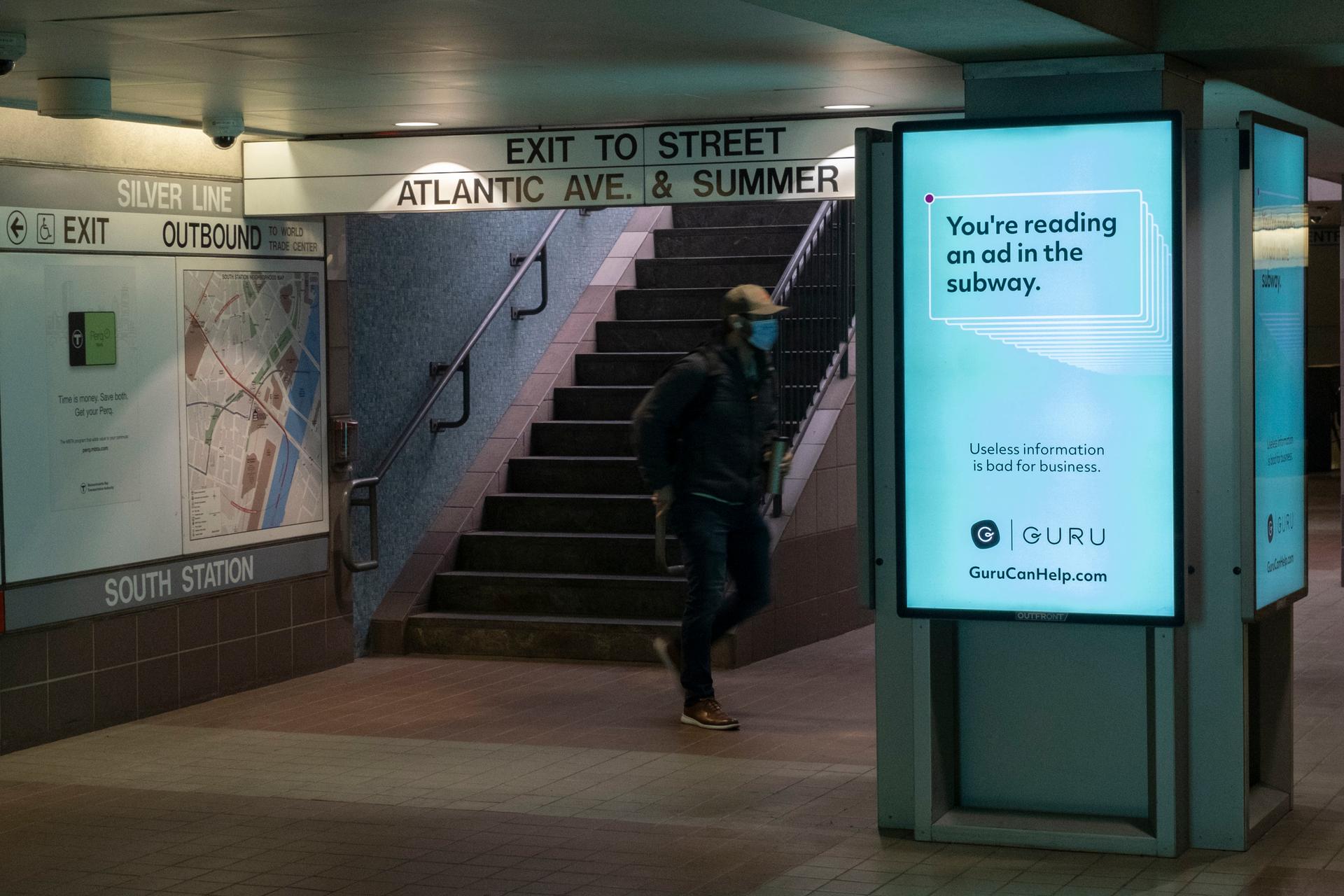 Uber
The ride-sharing app that also functions as a food delivery service is once again leaning into celebrities for its marketing campaigns. To promote its new Uber One membership program, which offers no delivery fees, discounts, and other perks, the brand turned to celebs Tracy Morgan, Sarah Silverman, Uncut Gems star Julia Fox, and Severance actor Zach Cherry to appear in a new series of humorous spots from ad agency Special Group U.S., appearing in U.S. and Canadian markets across linear TV, CTV, audio, digital, and, yes, DOOH.
Casper
Over the summer, the direct-to-consumer mattress brand began hiring "Casper sleepers" to sleep for a living (plus create social content) — and to draw them in, the brand ran a DOOH campaign from VaynerMedia where billboards with QR codes direct potential sleepers to online applications. Deploying the campaign at rest stops like bus shelters likely helped reach the right applicants: weary commuters.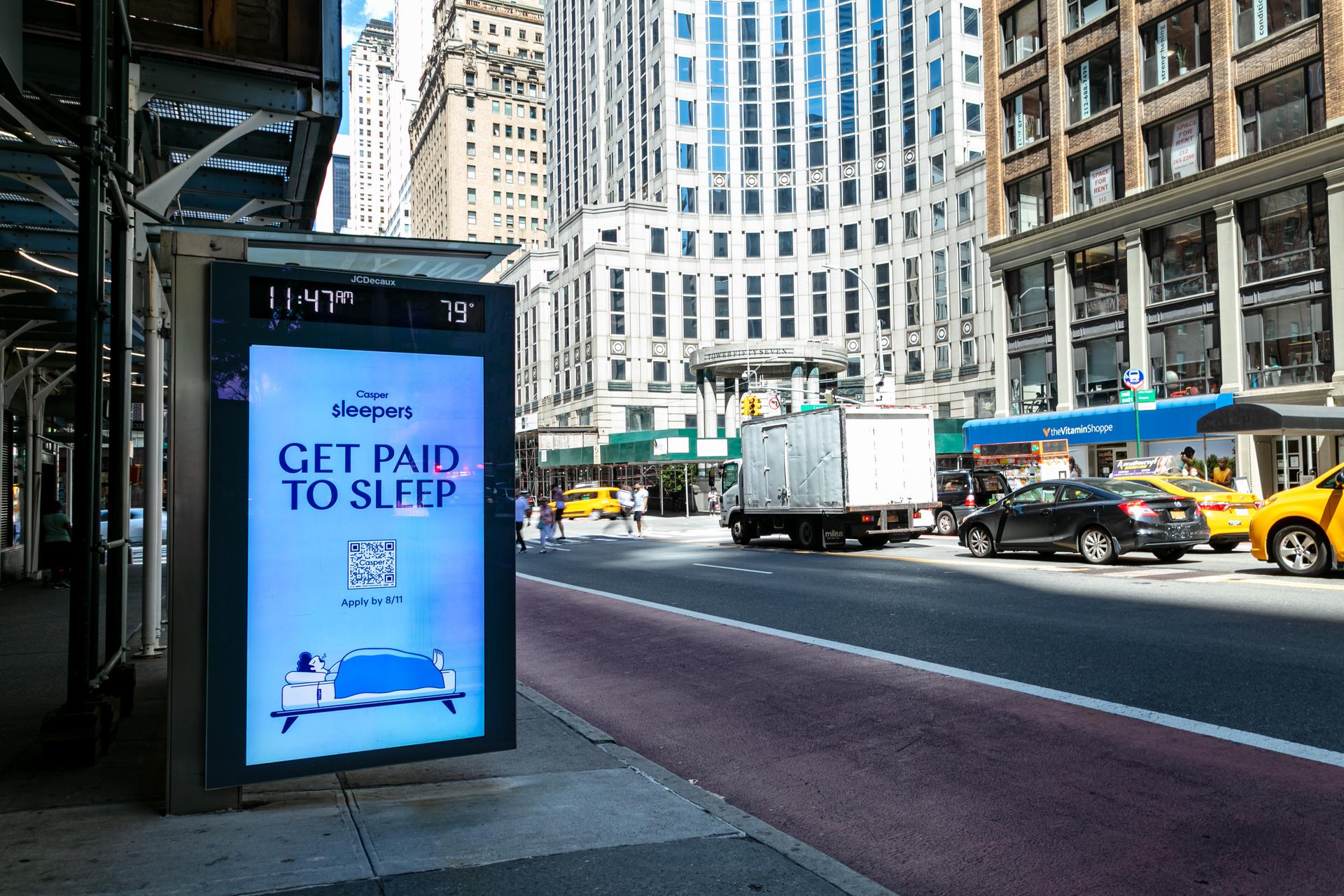 Visit Tampa Bay
Tampa Bay's tourism arm wanted to capitalize on the summer's rise in travelers and attract a diverse range of vacationers by showing how the city marries relaxation with adventure. After taking a hit in 2020 due to COVID, Tampa Bay's tourism has surged back, with $758 million in hotel reservations — surpassing 2019 levels by $50 million.
At the end of June, the tourism brand launched an integrated campaign — "Tampa Bay Effect" — from its agency of record, FKQ. Digital ads are running at gas stations through GSTV, appearing on ride-share car wraps, and playing on CTV channels like Hulu in markets across Florida, as well as major cities like Atlanta. The ads showcase families enjoying water activities, amusement parks, and outdoor events in the summer sun.