More US sports fans watched Euro 2020 Soccer final than the NBA finals. Advertisers are taking notice.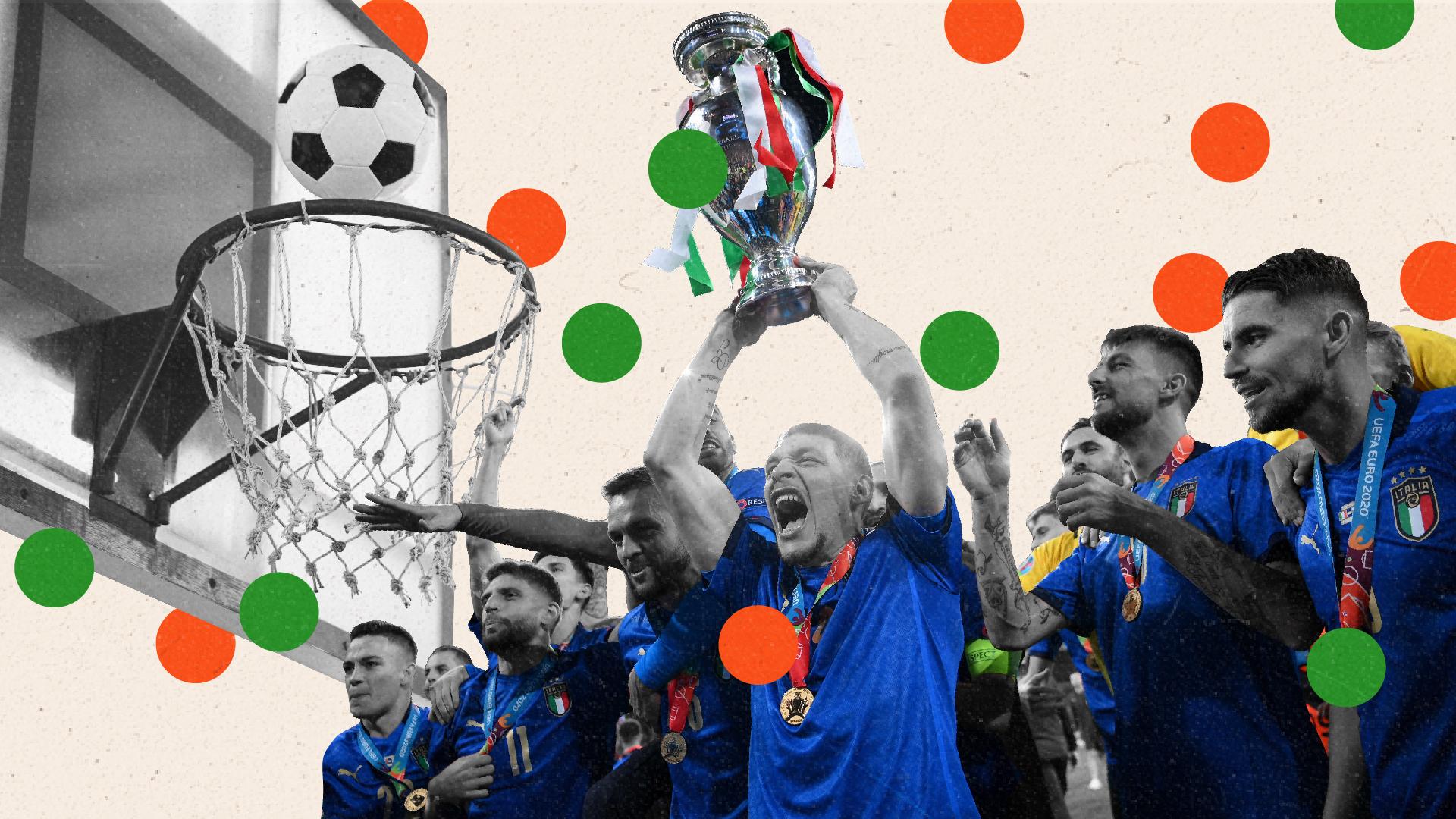 The UEFA Euro 2020 soccer championship scored big among American audiences, as the final between Italy and England saw more viewers on average than the first three games of the NBA Finals between the Milwaukee Bucks and Phoenix Suns. 
The soccer match drew an average of 9.4 million viewers across ESPN, TUDN and Univision, up 59 percent when compared to ESPN's U.S. broadcast of the Euro 2016 championship between Portugal and France. It was also the largest audience for any U.S. soccer telecast since the 2019 Women's World Cup final. ABC, meanwhile, saw an average of 8.9 million people tune in for the first three games of the NBA Finals. This trend in viewership is all the more remarkable given the Euro 2020 final aired on cable, whereas the NBA finals are airing on a major broadcast network with broader reach.
Soccer's growing popularity among U.S. sports fans is making advertisers take notice of "the beautiful game," with an increasing number turning to connected TV to reach fans of the sport. For American soccer fans who can't get enough, the good news is that the 2021–22 English Premier League season kicks off on August 14 on Peacock, NBC's streaming platform. For the season just finished, NBC reported average viewership across their platforms of almost 900,000, up 2% over the phenomenal growth of the EPL on NBC in recent seasons. This represents more than double the average viewership for NHL games, also carried by NBC.
With more live soccer now available on CTV platforms in the U.S., advertisers are surely keeping their eye on the ball. Indeed, according to new research conducted by The Trade Desk, in conjunction with Advertiser Perceptions and YouGov, 15 percent of marketers said they planned to use CTV to reach audiences during Euro 2020, while only 7 percent said they would use linear. And 29 percent of those surveyed said they would look to leverage both channels.

Additionally, nearly three-fourths (74 percent) also reported that buying CTV ads for sporting events can be more impactful — and cost-effective — than traditional sports sponsorships, the report said. "Advertising has to follow the viewership," Diana Horowitz, senior VP of ad sales at fuboTV, previously told The Current. "With more and more viewers watching on a connected device, buyers absolutely have to take this into consideration." 
Specifically, 6.49 million viewers tuned in to watch ESPN's coverage of the match between England and Italy, up from 4.57 million, or 43 percent, from ESPN's previous figures of the same championship game in 2016. Univision and TUDN saw 2.9 million viewers for their Spanish-language broadcast, up a whopping 137 percent from the Euro 2016. On the court, viewership for the 2021 NBA Finals on ABC averaged 9 million viewers, up 33 percent year-over-year. 
The UEFA European Football Championship, more commonly known as Euro 2020, is held every four years and two dozen different countries competed this year.