Latin America's digital economy is a bright spot for advertisers. Here's why.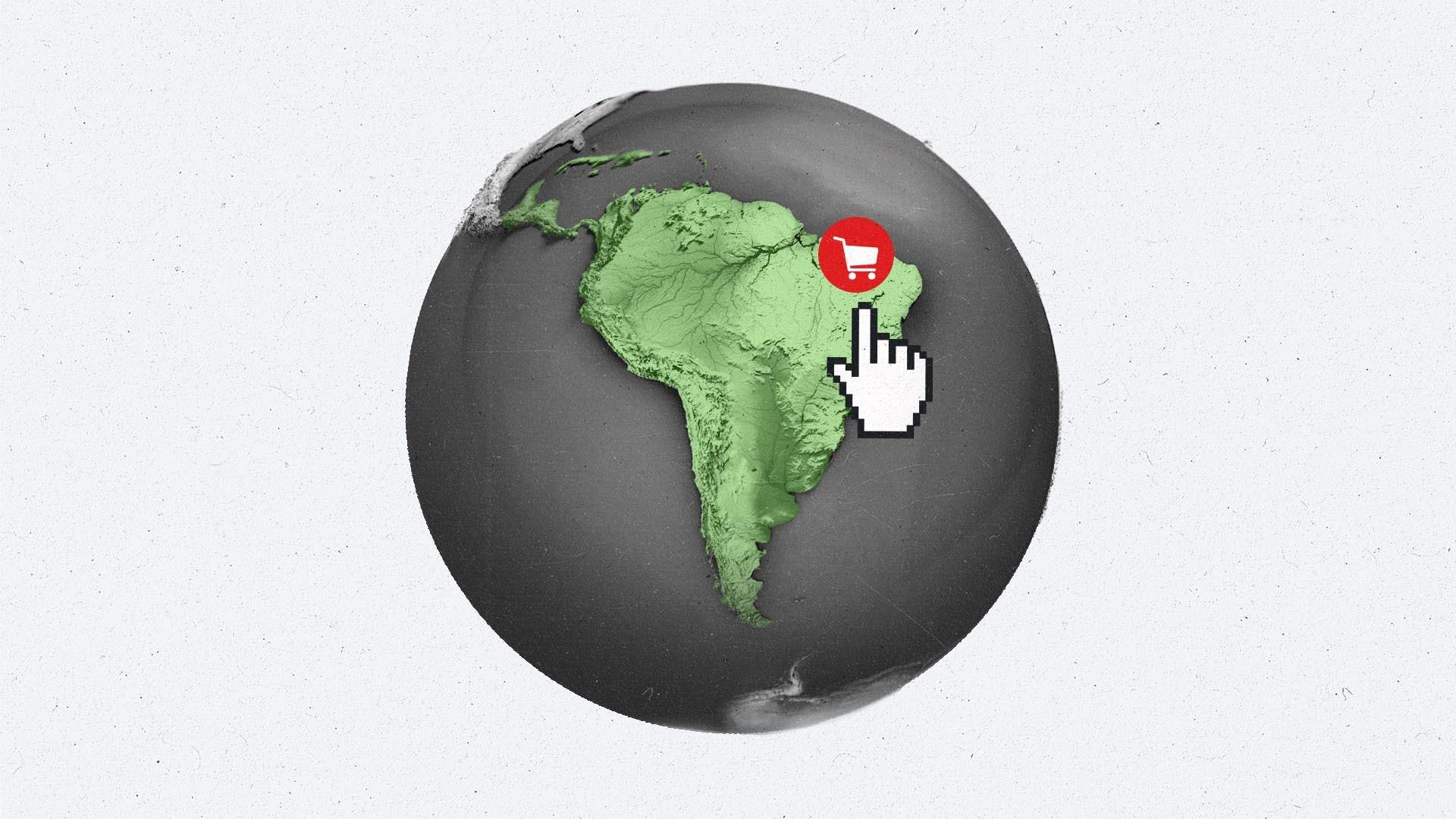 When Wieden+Kennedy, an independent creative agency in Portland, Oregon, opened an office in Mexico City in January — its first native Spanish-speaking shop — it was yet another sign that many global marketers are serious about tapping the growing opportunities in Latin America.
Such ad agencies are feeling bullish about the region for good reason. Many of the countries in Latin America are undergoing a massive digital transformation, which has led to the explosion of digitally driven services and online commerce. A new report from Insider Intelligence finds that Latin America's digital economy is a potential bright spot defying the global economy's sluggish growth, which the World Bank says will slow from 2.9 percent in 2022 to 1.7 percent in 2023.
Despite economic headwinds, the report forecasts that Latin America is expected to be the world's second-fastest-growing retail e-commerce market in 2023, behind Southeast Asia. E-commerce sales across the region are anticipated to reach almost $193 billion by the end of the year, representing 13.7 percent of total retail sales — a threefold increase from 2019. At the same time, 5 of the 6 Latin American countries tracked by Insider Intelligence are ranked among the world's top six countries where digital ad spend is outpacing worldwide growth.
"I'd be very disappointed if it doesn't grow at that pace," Juan Felipe Morón Vélez, the CEO of GroupM Nexus Latin America, tells The Current. From his vantage point in Bogotá, Colombia, Vélez is optimistic about the growth of digital ad spend in the region, citing the improvement of infrastructure, more internet and device accessibility to a great portion of the population, and greater financial inclusion, thanks to neobanks like Brazil-based Nubank, and several newly funded lending companies, which have enabled access to credit for people who don't have bank accounts.
This socioeconomic transformation is driving the growth of e-commerce, from local and regional businesses who've benefited from a surge of venture capital to more established companies that have thrived online. The largest one is Mercado Libre, often dubbed the Amazon of Latin America, which has almost 140 million active users and operates across 18 Latin American countries, including its homeland of Argentina. Other prominent platforms include Rappi, which is a food delivery, grocery, and pharmacy app, and one of the largest startups in Latin America.
It's these e-commerce juggernauts that are leading the charge toward retail media, says Vélez. "Some of the companies that we see here, born in the online space, are starting to use their first-party data to target their customer database, with ad spaces sold programmatically," he says. At the same time, he adds, the larger brick-and-mortar retailers — such as the Chilean multinational Falabella — are "starting to come to life…to activate those types of services in a more structured way."
Meanwhile, according to the Insider Intelligence report, retailers like Walmart de México y Centroamérica (Walmex) — Walmart's largest division outside of the U.S.— and Cencosud are upgrading their physical stores into "monetizable media assets" — allowing brands to place advertising on in-store digital screens, parking lots, and shopping carts.
Online retailers like Mercado Libre are increasingly the starting point for consumers when they search for products online, a trend already seen in other markets around the world. In Mexico, digital retailers reached parity with traditional search engines like Google and Bing for the first time in January 2022, according to Insider Intelligence. It's another indication of change for a region where the duopoly is dominant.
Inevitably, the digital transformation in the region is also likely driving the growth of OTT and ad-funded streaming in Latin America, a region in which pay TV has historically had strong penetration. At the same time, mobile is the most-used video platform in Latin America, according to research by software company Penthera. For that reason, predicts Vélez, "OTT and free ad-support streaming TV (FAST) services…will be the norm when it comes to Latin America because of the difficulties that people have accessing and paying for subscription-based models."
Many publishers and other media platforms are focusing on how to offer integrated media buys to create "end-to-end solutions for the advertiser or client," says Vélez. "The traditional broadcasters are starting to merge, to acquire [new assets], and transform themselves. They are not behind the curve when it comes to reorganizing themselves and being able to...respond to the people who are actually consuming the ads, which is everyone."