India's digital revolution – and what it means for advertisers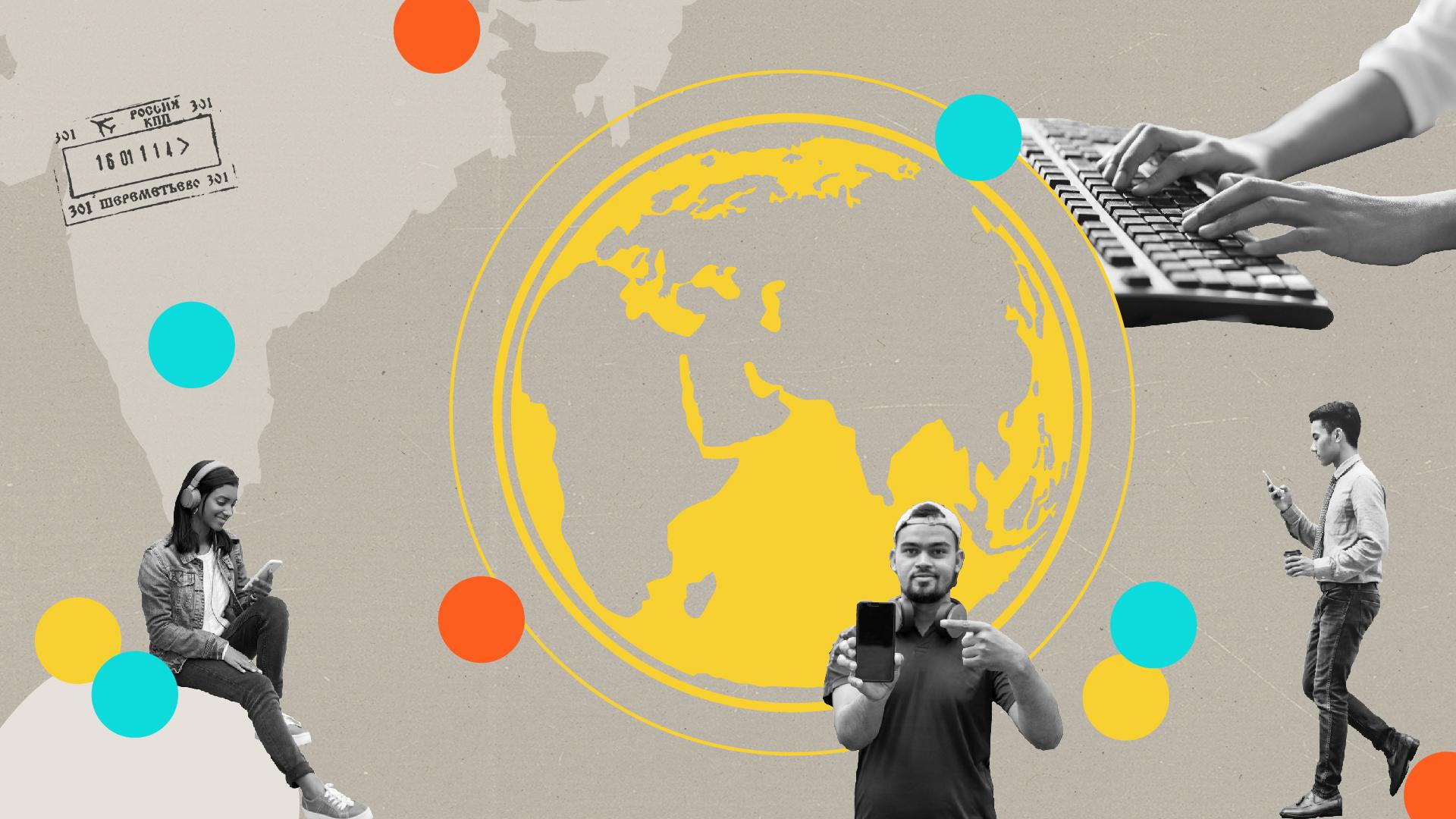 India is embracing its digital-first future
According to INSEAD, it may just be the most "sweeping revolution you've never heard of." India's digital population now totals approximately 624 million active online users, according to recent data. And while that seems like a lot, it's worth noting that this figure represents less than half the country's population of nearly 1.4 billion people. But that's changing fast. "Consumers have shifted, en masse, to streaming OTT, and marketers have started to chase those eyeballs," says Sheeta Goel, the digital marketing head at GSK Consumer Healthcare, India.
For marketers, the scale and speed of this digital revolution present an "immense opportunity," Tejinder Gill, The Trade Desk's general manager in India, tells The Current. Global marketers and publishers recognize that digital is fast becoming the primary channel by which to drive business outcomes. "This is the right time to become part of this digital ecosystem," adds Gill. And this growing demand is a major reason The Trade Desk recently started operations in India.
Without a doubt, the pandemic created a huge challenge to individuals, businesses and society in India, according to Anand Bhadkamkar, the CEO of Dentsu India. At the same time, it also accelerated new behaviors. "The pandemic began to aggressively fuel digital adoption across the country, leading to a 15.3 percent growth over the previous year," he observes in Dentsu's "Digital Advertising in India Report, 2021."
The rapid digitization of the media industry has prompted a dramatic shift in the way Indians consume content online. Figures from a study by Global Web Index indicate that, on average, Indians are spending as many as eight hours a day on the open internet, which includes online content, over-the-top (OTT), and music streaming. At the same time, brands are increasing their spend on platforms across the open internet, outside of the digital duopoly.
Nowhere is this more apparent than in the surge in popularity of streaming services, which makes India a strategic market for international players such as Netflix, Amazon Prime, and Disney+ Hotstar. But it's not only the global platforms looking to reap the benefits of this lucrative entertainment market — the average age in India is 29 — but also regional players, such as Hoichoi, who are making premium content in languages accessible to all. Lockdown data also reveals that such OTT platforms are finding regional audiences in fast-growing Tier 2 and Tier 3 cities. "The real growth today for any one of us, even for Google and Facebook, is coming from those cities," says Gill.
India, like other countries in APAC, is a mobile-first economy, which means lower barriers to affordable access to the internet. Over the last few years, data plans have become cheaper and more affordable, with further momentum from government initiatives to turn the country into a digital-first economy. According to a 2021 study published by InMobi, mobile usage is growing at a record pace when it comes to gaming, entertainment, digital payments and e-commerce.
 
"Digital marketers today have an incredible variety of choices when advertising on the open internet," says Gazal Bajaj, the head of media management at Nestle India. "A key challenge we face is optimizing ad spend across devices and channels such as OTT, audio streaming, and mobile in-app while managing ad frequency and ensuring a consistent brand experience. This is precisely what The Trade Desk enables with its programmatic advertising expertise."
There are many moving parts to India's burgeoning digital economy, says Gill. For instance, he cites data that reveals Smart TV adoption is set to boom — to over 200 million households — driven in part by smartphone users who want to stream content on a bigger screen. This will further boost OTT, with at least one report estimating that CTV will reach over 40 million households in India by 2025 from about 7 million today.
"Indian marketers are facing a lot of challenges and digital is the fastest-growing piece in this digital ecosystem. CEOs, CFOs and founders are getting more and more interested in what is digital, how it works and the ROI they are getting out of it," says Gill. "And as this [market grows], they are seeking more transparency from this digital opportunity than other forms of marketing."