How Mars is keeping M&M's and Iams at the top of grocery lists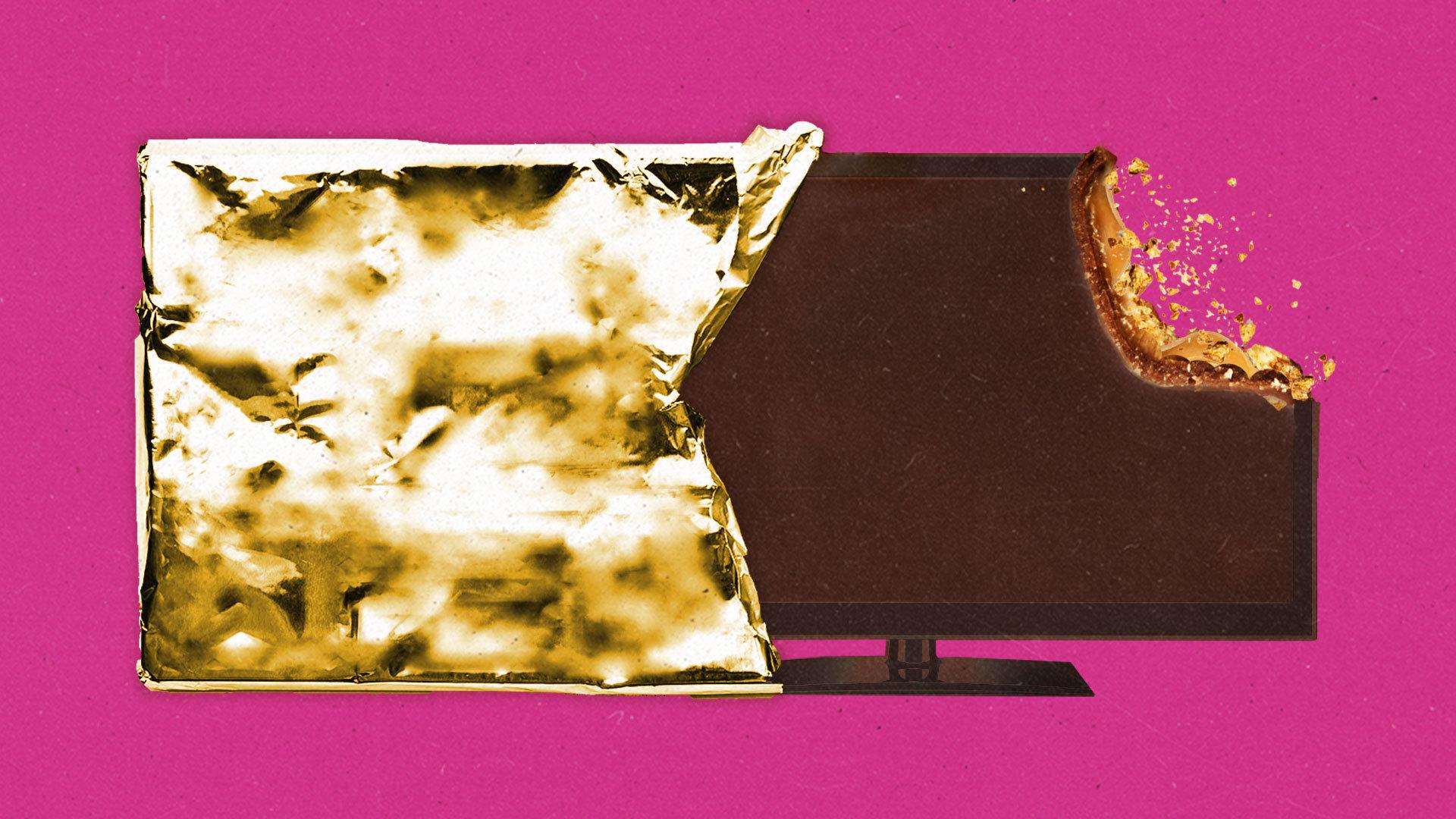 Insights from Mars' Ron Amram on marketing during a recession.
Sales of confectionery and pet food products proved surprisingly resilient over the last two years, despite the challenges facing consumer packaged goods (CPG) companies during the recession caused by the pandemic. That's according to Ron Amram, the senior director of global media at Mars.
But now, with the new threat of inflation, he advises marketers to remain flexible as they face these economic headwinds. In particular, he points to opportunities in decisioned media, connected TV (CTV), and retail data that can help marketers become more precise in their campaigns.
"It's going to get tougher before it gets better," Amram tells The Current. As a lead marketer for the company, Amram is focused on the confectionery and the pet food categories, which weathered the pandemic better than other consumer categories. People didn't give up buying themselves chocolate treats like M&M's, Snickers, and Twix. At the same time, pet adoption surged during the pandemic, driving demand for Mars pet products such as Pedigree and Whiskas.
"Media needs to remain fluid and flexible," says Amram, who notes that the long-term shift from traditional to digital media has accelerated over the last two years. One area of "high focus" for the company over the next 18 months, he says, is "biddable media" — or media bought through real-time bidding — because it allows for "maximum flexibility in short-term environments" as well as "more granular control."
Keen to continue the post-pandemic momentum that started in 2021, many CPG marketers are continuing to increase their ad spend this year. Recent data from Standard Media Index (SMI) found that ad spend in the CPG category increased by $3.4 billion in the first half of 2022 — a 66 percent increase between January and June — which demonstrates the category's resilience, even during an economic downturn.
Why would a marketer continue to spend on a brand that's as famous as, say, M&M's, which have been around since World War II? Well, the confectionery category is "full of rock stars," says Amram, adding, "if you're not fighting to maintain mental availability with consumers and drive the sale at the moment of truth, your competitor will be."
More and more of that ad spend is being directed into new digital channels such as connected TV, even for the confectionery category, which has long been driven by in-store sales, says Amram. But thanks to that sales data, a CPG company like Mars can connect back to campaigns to measure their real-world impact. "When you talk about digital, you have to have a performance mindset now," explains Amram. "As we're testing new KPIs and new tools and measures, success at the end of the day is driven by sales."

A case in point is the gum category, which is bouncing back after sales fell off during the COVID era. The reason for the chewing gum hiatus was because social occasions, such as dating or after-work drinks, all but disappeared during the pandemic. Knowing that consumers are back to socializing in person again, Mars launched campaigns to remind people why gum is so important, with several campaigns such as the "Chew It Before You Do It" spot for Extra, as well as a global campaign launched in the U.K. for the same brand, called "Find Your Fresh Look." The goal of such campaigns, according to the company, is to find the right target audience of gum chewers.
Data-driven insights have allowed the company to hone its message to reach consumers, according to Amram. In one campaign in Delhi, India, Mars and its agency partners leveraged first-party data, combined with location-based programmatic data, to reach fitness and health enthusiasts who might be potential gum chewers. The campaign led to an overall sales lift of 10 percent for the Orbit brand in the target area.
For marketers like Amram, the possible deprecation of third-party cookies in the near future is also a key consideration, not least the importance of protecting the privacy of consumers. "We have to be very open about finding solutions that drive more effectiveness," he says. "Whether it's contextual or not, what are the other [digital] signals that we can use to create personalization to engage the attention of the consumer?"