Game on, stream on: Marketers reach gamers on CTV while they play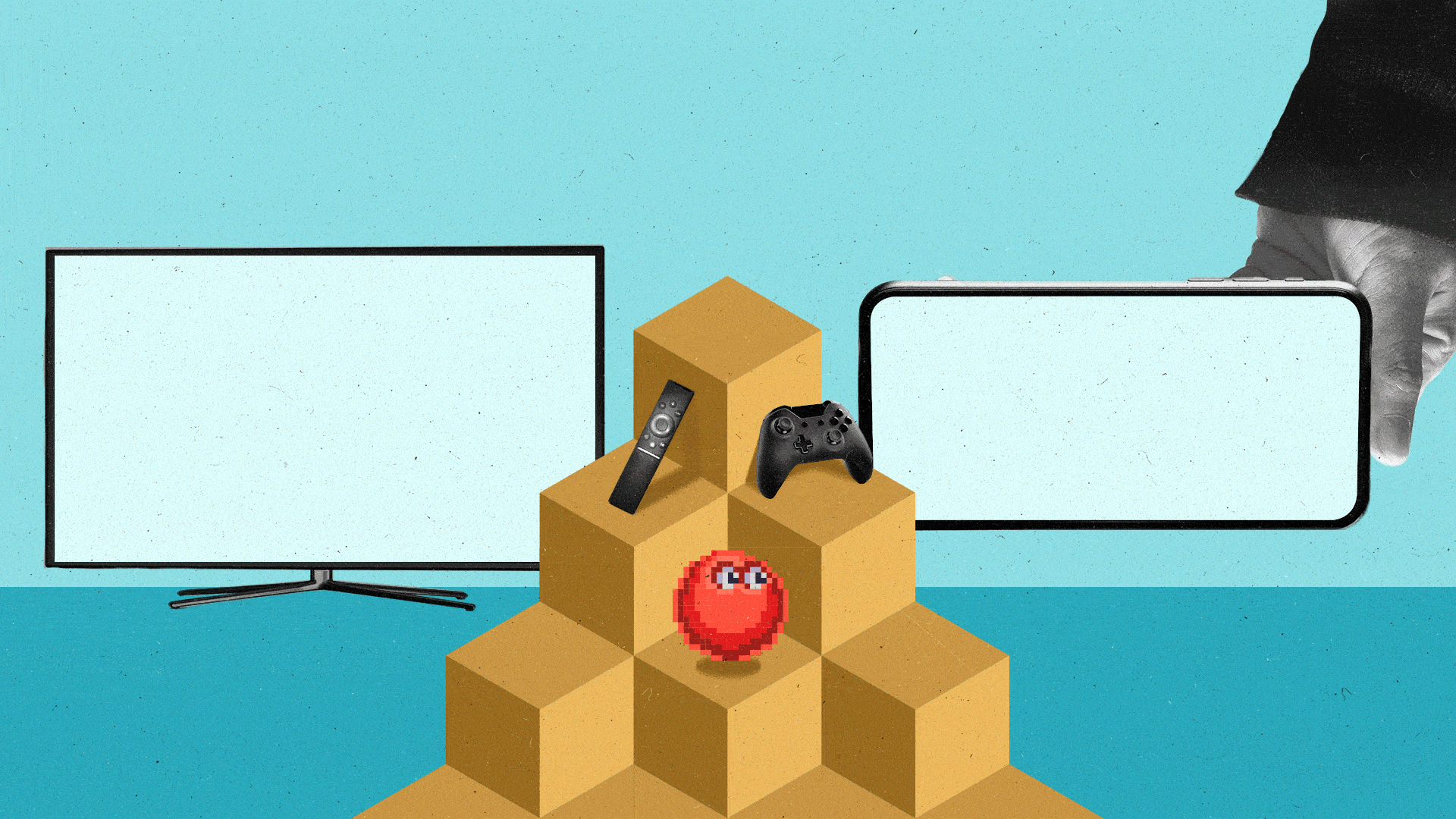 There are almost 190 million gamers in the U.S., the majority of whom are also streaming such shows as The Mandalorian or Love Island while simultaneously competing against their friends over an amicable game of Honor of Kings, a multiplayer battle arena regularly in the top-grossing app charts.
It seems that this cohort is able to split their attention spans across multiple screens. That's according to a recent study from research analysis company BASES NielsenIQ and The Trade Desk, which surveyed 502 U.S. adult mobile gamers in May 2022 to glean insights into how this group games and what kinds of ads they are drawn to.
The study was conducted to inform Chinese mobile gaming companies — and the ad networks they work with — many of which see a larger opportunity to reach U.S. gamers. After all, the U.S. gaming market is estimated to grow to $22.8 billion by the end of 2022, a growth of 50 percent from just four years ago, according to analytics firm data.ai.
"We seek to know the in-depth insights of U.S. gamers, revealing how and where they play games and their media consumption behavior," Leon Shi, head of overseas business operations at China-based mobile advertising network Madhouse, tells The Current. "It is no longer just about the number of clicks, impressions we buy; we need to know why they click, how they viewed the ads, and how the ads played in their personal life."
Marek Fudala, who is BASES NielsenIQ tech, games, and design leader for the Asia-Pacific and Middle East and Africa regions, explains that there's even more opportunity in terms of understanding the market and effectively reaching gamers correctly: "China is the biggest market overall in terms of gamers, but the U.S. is the biggest market by revenue and most profitable market per gamer."
The study revealed that 61 percent of surveyed U.S. heavy mobile gamers (those who play eight hours or more a week) play while streaming ad-supported TV and movies, compared to 48 percent of medium gamers (those who play seven hours a week) and 32 percent of light gamers (those who play fewer than six hours a week). Importantly, the study found that a third of all mobile gamer respondents are heavy gamers, who tend to be millennials aged 25 to 35 living on the coasts and who have a household income of more than $100,000.
An even larger percentage stream without ads. In fact, 78 percent of heavy mobile gamers, 79 percent of medium mobile gamers, and 65 percent of light mobile gamers surveyed say they stream TV shows or movies without ads. Both categories outweigh linear TV, with only 38 percent of heavy mobile gamers watching traditional cable, compared to 46 percent of medium gamers and 29 percent of light gamers.
These details are relevant because the study also found that the more engaged gamers are while playing, the more likely they are to purchase more content. Indeed, 58 percent of heavy mobile gamers make mobile game purchases at least once a week, compared to 40 percent of medium gamers and 27 percent of light gamers. According to the report, larger screens also help retain about 80 percent of viewers' attention, while smaller screens retain around 56 percent.
The similarities with connected TV (CTV) viewers don't stop there. The study found that gamers overall dislike boring ads and lean more toward story-focused spots with exciting visuals. In fact, 54 percent of heavy gamers say graphics are the most important for in-game ads, followed by story/plot (50 percent), and characters (49 percent).
"A lot of the focus with Chinese clients when it comes to advertising is this lower-quality, high-frequency advertising," says Fudala. "They want to put a lot of impressions out, create the awareness, and hope it sticks. Our main hypothesis here was that gamers would like something else — higher-quality advertising, more movie trailer-like ads and characters."
Chinese game developers already represent several spots on top mobile games charts, both in terms of downloads and revenue. This past April, for instance, of the top 50 mobile games in the Apple and Google charts, 12 games were made by Chinese developers, NielsenIQ found. Chinese gaming giant Tencent, for example, regularly leads the boards in top grossing mobile games worldwide, with titles like Honor of Kings and PUBG MOBILE, along with Chinese game developers like miHoYo with its popular Genshin Impact and Alibaba with Three Kingdoms Tactics, according to Sensor Tower.