Your first-party data questions, answered.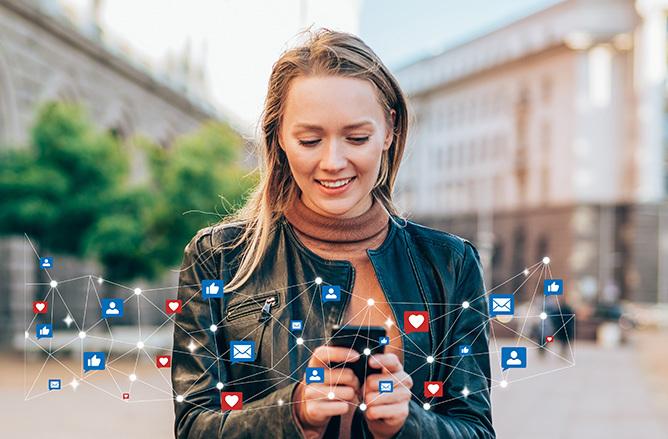 A jargon free, first-party data primer on what first-party data is and how to use it in your marketing strategy.
The cookieless world will fundamentally change how we advertise online. First-party data can help brands to adapt and thrive but what is first-party data and why should marketers care?
We have brought together our most frequently asked questions on first-party data to help you feel more confident creating your own first-party data strategy.
So, what is first-party data?
First-party data is the data you collect directly from your customers. Collected through owned channels, platforms, and software. It's data that belongs to your brand exclusively.
What's the difference between first-party data and third-party data?
First-Party data is data collected by a brand from their customer.
Third-party data is data collected by any business or entity that does not have a direct relationship to the person providing the data. It is data collected and aggregated by third parties to support advertising strategies.
If you want more on the difference between first-party and third-party data, read our 'What the Tech' article.
What about zero-party data?
Zero-party data is the data your customer intentionally shares with your brand through platforms like surveys and customer feedback. It is a subset of first-party data.
Why is a first-party strategy important?
The way digital marketing previously leveraged third-party data will be significantly affected with cookie depreciation. What is cookie depreciation? Find out here.
However, cookies aren't the only reason why you need a first-party data plan. First-party data gives your brand access to transparent, recent, and precise, identity-based data about your customer and their interests. You get more reliable insights on your customers' behaviours across platforms, channels, and campaigns. Learn more about the benefits of first-party data here.
Simply, you need first-party data to create better customer focused strategies.
What are examples of first-party data?
Examples of first-party data can be categorised under four groups.
Demographics: Socio-economic characteristics that can include a person's age, gender, income, race, employment status etc.
Psychographics: The interests, lifestyle, hobbies, and values of your customers. An example of this can be identified by the type of content your customer interacts with on your website, socials, and newsletter.
Behavioural: The interactions and behaviours of your customer online and offline. This covers your customers purchasing and browsing behaviours.
Geographical: The location of your customer
Every data point collected then gives you the opportunity to personalise your marketing to your customer.
How can you collect first-party data?
First-party data can be collected throughout your customer's journey, not just at purchase. For example:

Search
If your website is found through search, you can collect first-party data on the terms your audience are looking for and why your brand gave them the right information. Their browsing behaviour on your site builds data on the topics they find interesting and relevant.
Newsletters
Do you have a newsletter sign up? If you do, you can collect your customer's name, email, phone number and interests. A rich source of first-party data.
Social Channels
Your social channels give data on the engagement, comments and shares that layer intent and interests into your first-party data database. Your paid marketing collects more first-party data through clicks and interactions.
Sales
At purchase, online and offline, you collect your customer's name, and the type of purchase. There is no one place to collect first-party data. It's an ongoing process based on your customer journey with your brand and the objectives of your strategy.
How can your brand use first-party data for advertising?
First-party data allows you to create personalised campaigns that convert your most valuable customers. It provides the framework of who you should target and how you should target them.
After collecting your first-party data from all your owned channels, you need to unify the data, so you have one reliable, persistent view of the customer. By unifying the fragmented data, you can more effectively talk to and convert your customer.
Once you have selected a unified solution, of which Unified ID 2.0 is one option, you can then target individual customers across different channels and platforms more accurately and effectively. Through media buying platforms, a unified first-party strategy allows you to target and re-target your customer throughout their journey.
By having a unified strategy, you aren't dependant on online identifiers, you can use email and a look-a-like audience to target and expand your marketing strategy. It is also a strategy that improves over time, as you learn more and more about your customer with the data that they share with you. There are tools that you can use to help process such as a Customer Data Platforms (CDPs) and Data Management Platform (DMPs), learn more here.
When should I start implementing a first-party data plan?
With the deadline of third-party cookie deprecation quickly approaching, you should start thinking about building first-party data plan now.
A first-party data plan is a long term, customer first approach. It is critical not because the data you have been using will expire but because your marketing and communication will be more effective when you talk to your customer directly. A first-party data plan is a powerful brand asset that will not only improve your marketing but every customer experience touchpoint.
Where do I start?
You start with a first-party data plan. We have created a roadmap for you to kick-start your program here. It guides you through building your first-party strategy in eight steps. From defining your objectives to acquiring and activating your first-party data, the roadmap will help you showcases build, grow, and improve your strategy.