Fanatics steps into the retail data arena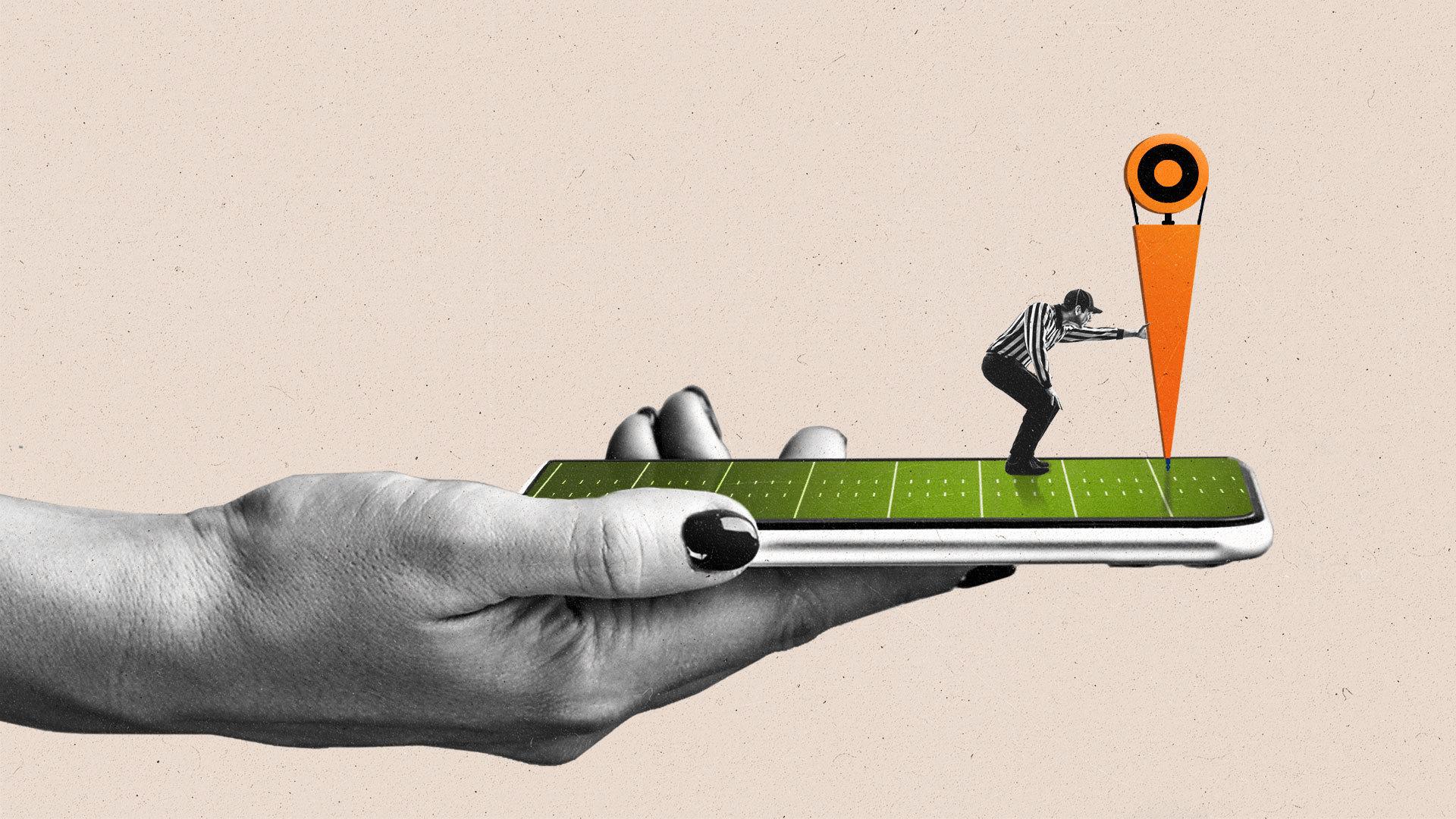 When it comes to sports merchandise, American e-commerce platform Fanatics pretty much covers the waterfront. It sells official licensed gear from the likes of the MLB, international soccer clubs, college hoops and, recently, it even added cricket merchandise to its store. It's a one-stop shop for sports fans. "If you can put a logo in it, we sell it," said Jon Collins, the director of data solutions and sales at Fanatics. He spoke with Ben Sylvan, The Trade Desk's general manager of retail data partnerships, at Adweek's Nextech Conference in New York this week.
But Fanatics offers much more than just a merchandise shop. With its recent foray into retail data, Fanatics now enables advertisers to use its data to reach its customers across the open web programmatically. With 80 million e-commerce shoppers across more than 900 sports properties, the Fanatics platform has rich, first-party data sets that allow brands — and not just sports brands — to reach this much-sought-after audience. Data shows that sports fans are highly engaged, communal, and digitally savvy.
For brands, that spells opportunity, said Sylvan. "Retailers like Fanatics sit on a gold mine of data. They know what shoppers buy, know when they buy it, and know how much they buy," he said, adding that the platform's great advantage was its ability to track changes in consumer behavior over time. An example might be a long-standing Denver Nuggets fan who starts buying basketball onesies for babies.
Such lifestyle data can be valuable for not only Fanatic suppliers and merchant brands, but for other non-endemic brands who want to activate against a particular audience, like young NBA-loving parents. Moreover, the durable nature of sports-fan data means that brands can apply those insights across the entire internet, said Collins. "It can be used in podcasts and connected TV, display and video, so the opportunities are endless," he added.
The Fanatics announcement comes at a big moment for sports fans, especially in the United States, with World Cup soccer matches enriching an already busy sports season. For this reason, Fox Sports — which is hosting the 2022 tournament in Qatar — reported its best ever Thanksgiving weekend, thanks to a Dallas Cowboys game on Thanksgiving, followed by the USA-England World Cup match the day after.
According to a Wall Street Journal report, Fanatics is expanding beyond its core business of sports merchandise and memorabilia. It's eyeing the trading-card business; sports-related non-fungible tokens, or NFTs; and a sports-betting business that is expected to launch in the spring of 2023.