Why digital out-of-home campaigns are shining brighter than ever in the Big Apple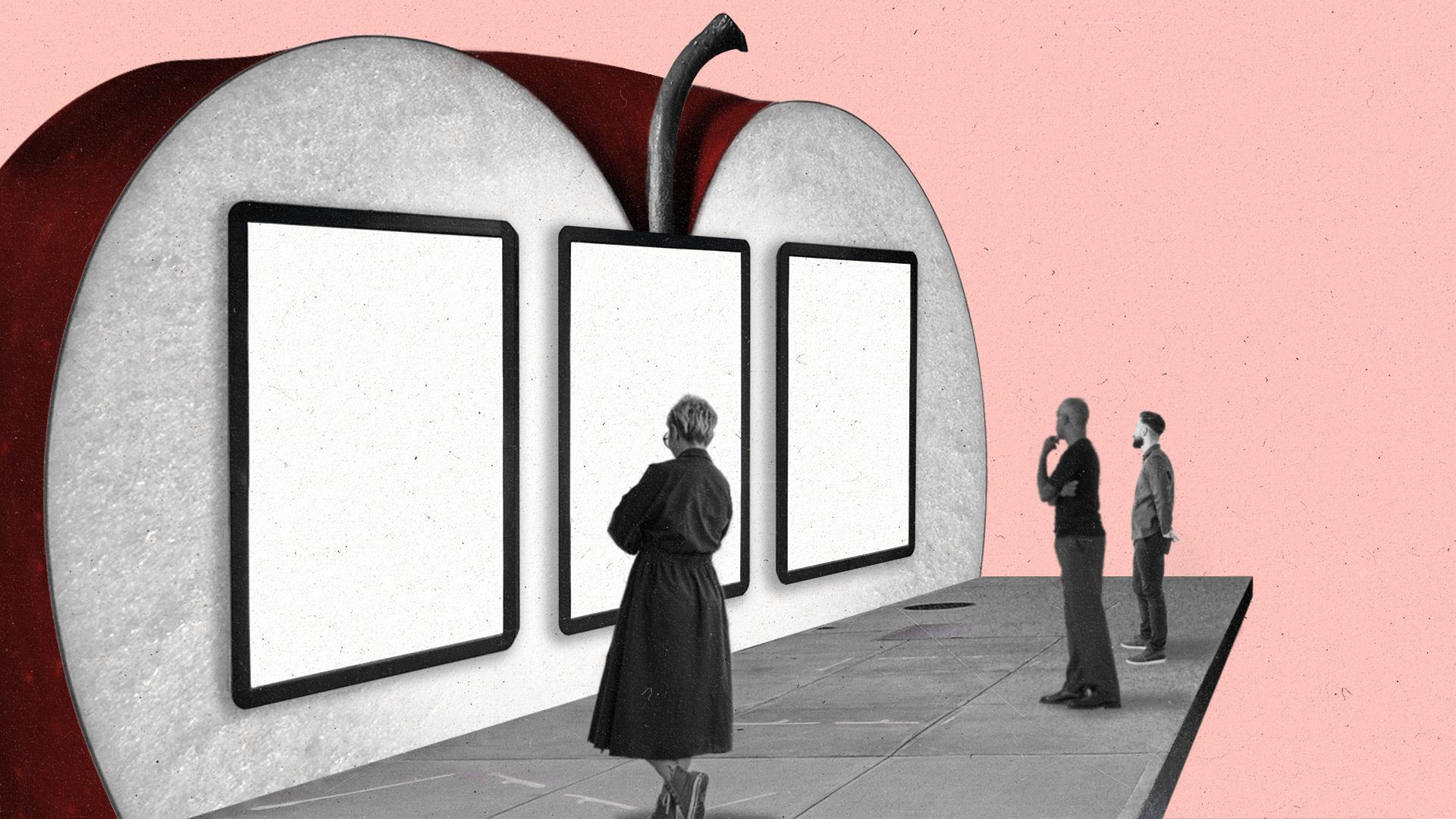 When an iconic American company took its new electric motorcycle brand public recently, it launched a digital out-of-home (DOOH) campaign in New York to amplify the announcement. The goal was to target specific districts in the city and rev up awareness for the first publicly traded company of its kind in the U.S.
"We're able to present on a pedestrian, street-level basis in key districts to decision-makers, bankers, investors — the type of audience that would be impacted by the update and the news of the listing," says Adrian Witter, director of programmatic and partnerships at Kinetic, GroupM's out-of-home (OOH) agency that managed this campaign. In addition to street signs, Kinetic enabled the programmatic campaign across "spectacular" signage — think Times Square, which alone can generate up to 1.5. million impressions every day, according to official Times Square data.
For the company, this digital strategy aligned creative and technological stars, driving views and engagement in the heart of the Big Apple. This campaign is just one incarnation of the beauty and utility of the out-of-home channel, says Witter, and one that is flourishing. This year, ad revenue for out-of-home has bounced back to pre-pandemic highs, according to the Out of Home Advertising Association of America. That's evident in New York. "With some of the latest screen upgrades, it's like street jewelry, not street furniture — instantly improving the aesthetic of the surrounding environment," he tells The Current.
Programmatic OOH ad spend is expected to increase as a percentage of overall spend in the channel, according to Insider Intelligence. The surge in new technology, the explosion of place-based screens in multiple markets, and the ability to deploy programmatic campaigns on roadsides, airports, and transit displays across those markets means the channel is set to boom, says Catherine Muldowney, senior VP of programmatic sales at Clear Channel Outdoor.
"Digital out-of-home is still an emerging channel," Muldowney tells The Current. She explains that while many marketers understand that programmatic out-of-home buying is possible, they can still have that light bulb moment when they realize it's also feasible and can be done in real time.
With that realization, marketers are starting to think more strategically about the nuances of the channel, says Muldowney. "You're reaching the right audience maybe from a behavioral perspective, but are you reaching them in the right context of where they are in the real world that's also appropriate for your brand?" she asks. "The capability's there and it works, but now we have to fine-tune it, get more sophisticated, and ask, 'Who am I targeting and where am I reaching them?'"
Programmatic value add
Programmatic delivery enables advertisers to recalibrate campaigns on the go, reaching consumers in key locations in addition to priming audiences with influential campaign messaging along their journeys.
"Now we need to raise awareness of the fact that we can approach out-of-home in a different way, with the understanding that it's additive to what was done before," says Witter. "The enhanced campaign targeting and delivery capabilities offer a greater opportunity to influence consumer behavior. Furthermore, we are now able to deliver insights on how those shifts are happening in addition to the where and when," he says.
As the perception of the capabilities of DOOH evolves, marketers can use the channel to complement their other channels as a kind of an "assist," says Muldowney, using a sports reference. "It's really good at driving incrementality for brands and finding those new consumers to fill that funnel for marketers to go reach them once again back on digital online channels," she adds.