BuzzFeed, Forbes, the LA Times just adopted OpenPath. Here's why the tech product is poised to become the next major innovation in programmatic advertising.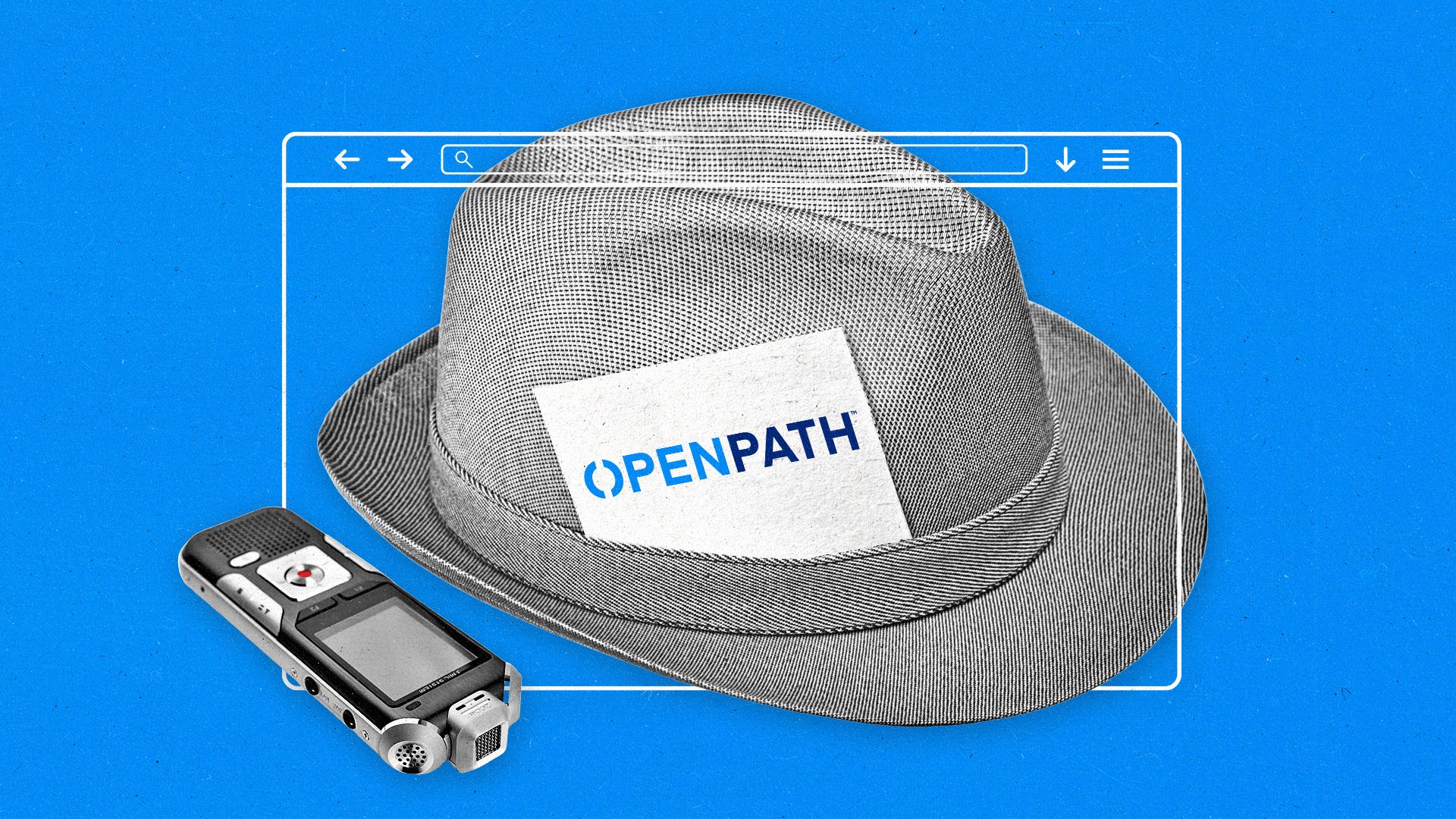 The Trade Desk's OpenPath continues to make inroads with large media publishers, just as BuzzFeed, Forbes, Mediavine, the Los Angeles Times, and Red Ventures — whose digital properties include Healthline Media and CNET — announced today that they will support the product. The publishers join other large news platforms such as Reuters, The Washington Post, Gannett, Condé Nast, Hearst, McClatchy, and Tribune Publishing.
The news underscores OpenPath's rapid adoption among the world's largest media publishers. It also positions OpenPath as an evolution to header bidding, the yield management tactic that took programmatic advertising by storm in 2016.
"OpenPath represents a huge shift for the industry," Phil Bohn, senior VP of sales and revenue at Mediavine, tells The Current. "The Trade Desk is one of the largest demand-side platforms, and it is openly asking to connect directly to publishers. That is a huge shift in the landscape, and it should bring huge benefits to publishers, advertisers, and the ecosystem."
In the world of programmatic advertising, multiple vendors can sit between buyers (advertisers) and sellers (publishers). OpenPath, however, significantly closes this gap by providing marketers with a direct path to premium advertising inventory. This, in turn, can allow the buyer's almighty ad dollar to travel much further and give publishers more revenue for their inventory.
OpenPath also improves transparency. Although programmatic advertising allows publishers to efficiently sell their ad inventory at scale, they often do not have insight into vital information about the marketplace, such as the content type, ad placement, and pricing advertisers are looking for, says Bohn. "We don't really know what happens in the middle," he says. "OpenPath gives us a direct line in understanding exactly what our valuable inventory is, and what advertisers are looking for."
Alex Mason, head of programmatic operations at BuzzFeed, echoed Bohn's sentiment, describing OpenPath as a "progressive solution" for the advertising ecosystem. "Being a part of OpenPath couldn't be a better alignment for what's next in programmatic," Mason says, adding that the publisher is eager to shape "the future of transparency in the supply chain."
Bohn adds that OpenPath potentially represents the next major evolution in header bidding, the technology that upended Google's "last look" advantage by awarding a publisher's inventory to the highest bidder. The tech saw widespread adoption among publishers as it increased revenue and leveled the playing field for all players in the ad tech ecosystem.
With OpenPath, The Trade Desk is removing Google Open Bidding, the search giant's response to header bidding. The move is significant, as publishers who adopt OpenPath almost exclusively use PreBid, which is a wildly popular open-source header bidding solution.
Meanwhile, The Trade Desk CEO and Co-Founder, Jeff Green, emphasizes that the company remains committed to serving only advertisers, and that it has no interest in providing services offered by supply-side platforms such as yield management.
"Journalistic media have been very enthusiastic supporters of OpenPath because they understand the importance of a competitive and transparent market in preserving their advertising yield," said Jeff Green, co-founder, chairman and CEO of The Trade Desk. "As the industry adapts to a new, opt-in identity landscape, these publishers also recognize the power of OpenPath to help them activate their first-party subscriber data in a way that provides relevance to advertisers and more privacy control for consumers."
Each week, The Current gives you a rundown of the biggest stories and latest trends from the world of data-driven marketing, including topics like Connected TV and the future of identity — all delivered directly to your inbox.