Breaking down the 'Barbie' marketing machine— from the plastic to fantastic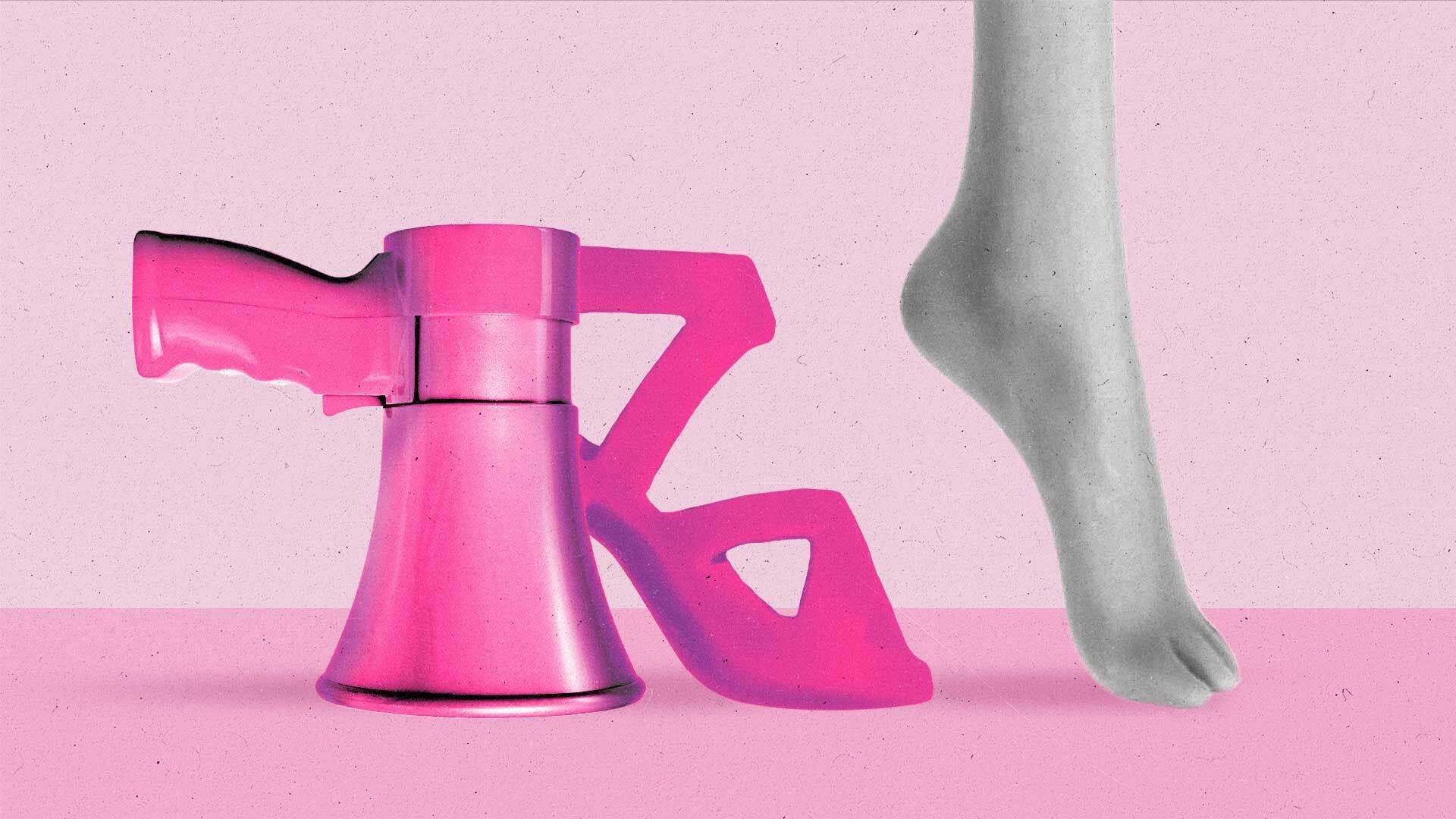 Barbie is a bona fide hit.
The new movie, based on Mattel's classic doll brand, dominated the box office over the weekend with $337 million worldwide in ticket sales, including $162 million in the U.S. A forceful marketing push by Mattel and the studio distributor Warner Bros. likely helped, along with a viral social media trend called "Barbenheimer," in which thousands of moviegoers booked a double feature with Barbie and the weekend's other new release, Oppenheimer.
Variety reports that the marketing budget for Barbie was a colossal $150 million, even slightly more than the cost to make the movie. But while the film exceeded expectations at the box office, some marketing industry insiders and experts still had some critiques of the Barbie campaign.
The differing viewpoints suggest what marketers can learn about how to best use brand awareness for maximum impact, and what they could avoid.
It's a Barbie world — is that a good thing?
Ryan Duffy, head of growth marketing at Medium, wrote in a post on the platform that while such a large marketing spend isn't uncommon for studio tentpoles, it was "how that money was deployed that makes the difference."
"From traditional press to crossover media to creative out-of-home ads to experiential activations, Warner Bros. and Mattel left no stone unturned to make Barbie not just a box office hit, but a rare monocultural event," Duffy wrote.
He praised the 100-plus brand partnerships in particular — including a partnership with Airbnb to bring a Barbie dream house to life — writing that the deals "extended the brand's reach into every conceivable consumer category."
Rex Woodbury, author of the Digital Native newsletter, wrote in last week's edition that the Barbie campaign was "one of the more ingenious (and one of the more inescapable) in recent memory." He spotlighted the website barbieselfie.ai in particular, a selfie generator that allowed people to make their own version of the movie's poster.
"The campaign was genius in its inherent virality — it was accessible, simple, easy-to-understand," Woodbury wrote. "Most importantly, it could be remixed endlessly."
But not everyone was impressed. Tom Goodwin, founder of the tech consultancy All We Have Is Now, suggested that the marketing campaign wasn't especially remarkable in a LinkedIn post, given that Barbie already had "99 percent brand awareness."
He added that "PR was easy to get [and] partnerships were easy to get because of brand equity, and everything was made easier by distinctive assets."
Dani Thibodeau, director of cultural strategy at Sparks & Honey, told Digiday that while the Airbnb collaboration made sense, some others didn't, like Progressive Insurance and Lipton.
"Not every brand has a right to play in this space to the Barbie movie," Thibodeau told Digiday. "Not every brand's cultural moment is [their] cultural moment."
Marketing professional Angelia McFarland wrote on LinkedIn that the onslaught of marketing tactics was more about "brute force" than skill.
"When you have the budget to blanket the globe and drown out every other message, of course you will convert," she wrote.
Those tactics even had the potential to drown out some of Barbie's own product partnerships, Metaforce co-founder Allen Adamson told Fortune in a story published last week.
"There is such a stampede toward this that most people are going to get stepped on and will not be noticed," he said.
'Barbenheimer' blew up the box office
Not all the attention Barbie got in its opening weekend was due to carefully planned marketing efforts. Some of it was a windfall from the viral "Barbenheimer" meme.
Barbie and Oppenheimer's combined ticket sales drove the total U.S. box office to one of its biggest weekends ever. "Barbenheimer" took audiences by storm, but it was largely a consumer-driven internet phenomenon that ended up benefiting both movies.
In a recent edition of his What I'm Hearing newsletter, Hollywood journalist Matt Belloni cited a survey from film research firm The Quorum that showed that 58 percent of moviegoers who saw both movies watched Oppenheimer first, "suggesting there were more [Oppenheimer-director Christopher] Nolan fans who added Barbie to their list than vice-versa."
In the U.S., 200,000 people had bought tickets for both movies on the same day as of early last week, the National Association of Theatre Owners said.
Notably, both movies had much different approaches to marketing. Chris Sarandos, a marketing exec at Reddit, pointed out in a LinkedIn post how Barbie implemented an "all out promotional blitz," while Universal, the studio behind Oppenheimer, "took a much more 'traditional' approach and leveraged Christopher Nolan's reputation."
"Hollywood has long believed concurrent theatre releases are competing for a finite amount of moviegoer dollars, but Barbenheimer proved there is room for all," Sarandos wrote.
Subscribe to The Current Newsletter