Attention metrics: Next frontier of digital ad measurement or red herring?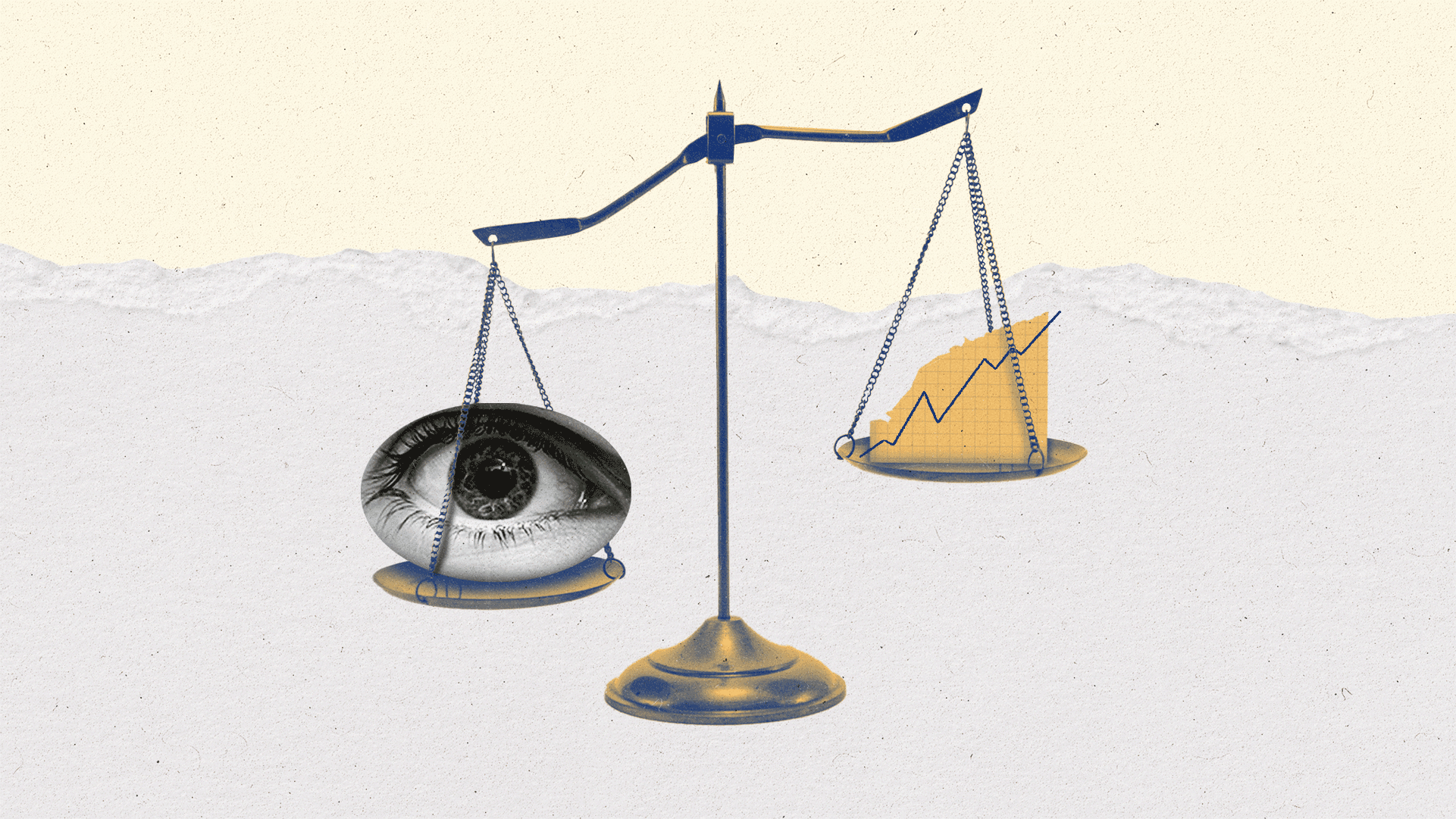 "If your advertising goes unnoticed, everything else is academic."
That piece of wisdom — attributed to advertising legend Bill Bernbach — has even more resonance these days as marketers attempt to measure campaign performance in a digital omnichannel world. How does an advertiser know if a consumer is paying attention to their ads?
Some advertisers are exploring a buzzy new trend — attention metrics. According to a recent study by Insider Intelligence, attention metrics may be the next frontier of digital ad measurement. For more than a decade, the report argues, viewability has been the "it" standard with industry wide recognition, as defined by the Media Rating Council (MRC). However, "attention is dethroning viewability as the metric du jour," says Evelyn Mitchell-Wolf, the author of the study.
But the jury is still out on whether marketers need yet another metric in a world where KPIs — think click-through-rate (CTR), video-completion-rate (VCR), or viewability — are abundant. Around 60 percent of advertisers surveyed say they're using attention metrics in some of their buys, with a further 36 percent surveyed using it for most of their buys, according to DoubleVerify figures cited in the report. "However, there are key questions that stand in the way of attention becoming a currency at this time," says Mitchell-Wolf. "The biggest hurdle that needs to be overcome is defining what they are."
In a nutshell, attention metrics calculate the likelihood of attention paid to any given ad placement. That's the definition drafted by the Association of National Advertisers (ANA). It uses loose proxies like viewability with biometric indicators like eye-tracking that record gaze and focus, conducted through opt-in panels. The underlying intention is to allow advertisers an apples-to-apples comparison of how their media is performing across different channels in a fragmented digital ecosystem.
"The focus and conversation around attention really signals that we are dissatisfied with the metrics that we have today," Jonathan Stringfield, the VP of global business research and marketing at Activision Blizzard, tells The Current. "Fundamentally, most of the media that we're buying on is through the same metrics and lenses that we used circa 1970. It's reach and frequency, which is great and has its purposes."
But, Stringfield argues, the emphasis on reach and frequency has led to an industry that prizes scale and execution above everything else, a reductive view that ignores how consumers interact with media in more complex ways, across many different channels and different devices. That is especially true for interactive gaming environments for which current measurement falls short, he says.
One of the companies Insider Intelligence consulted for its study was Eye Square, which describes itself as a global leader in market research and consumer insights that helps marketers better understand real-time digital experiences. The company studies how consumers interact with ads live and in the context of the platform they're using whether social, ecommerce, or pre-roll streaming video – as opposed to the more common method of conducting a consumer survey after the fact. Eye Square maintains actions speak louder than words.
Such contextual insights can lead toward a more comprehensive understanding of the consumer, Jeff Bander, the president of Eye Square, tells The Current. That means tracking what happened after the ad was viewed in context. In one single-blind study for a CPG brand, the company ran six ads on three different platforms to assess which ad provoked interaction, interest, and ultimately led to a purchase. This is what Bander calls "meaningful attention."
And yet, if purchase is the end goal, some marketers question the value of measuring attention. "There's this attention economy they keep talking about. Attention is great but I want revenue," says Dan Larkman, the CEO and co-founder of Keynes Digital. "I think attention is a red herring."
"If you are running direct response marketing, I don't want you to pay attention to the ad. I want you to see the ad and I want you to pick your phone up and start writing the URL in. I don't want your eyes on the TV screen," he adds. "I don't think a marketer will be able to turn around to the CMO of a company and explain how awareness metrics are valuable in comparison to ROI, customer acquisition costs, brand growth."
Whether attention becomes a currency is still TBD, according to the Insider Intelligence report. It does note that programmatic pathways are being developed to handle attention metrics, with some ad tech players getting in on the trend. According to the same report, companies like Adelaide, Lumen, and Amplified Intelligence are said to be working with agency holding companies to test attention metrics for advertisers. Meanwhile, Double Verify and IAS have both launched attention products that evaluate things like exposure and engagement.
While some marketers are curious about the potential around this new way of measuring, questions remain about scalability and privacy compliance (especially around biometric data). Its success may turn on whether advertisers ultimately buy in to the trend, adding this new KPI to their dashboard.
"Attention is a valid metric," says Tony Marlow, the global CMO of LG Ad Solutions.
"Once you do your homework to understand how attention translates into the various outcomes you're trying to achieve, then you can understand how to leverage it. Then you can tweak your creative units, your targeting, to optimize in the ways that you will drive the outcomes you want," he says.