Asking for a friend: What is diversity and inclusion in marketing?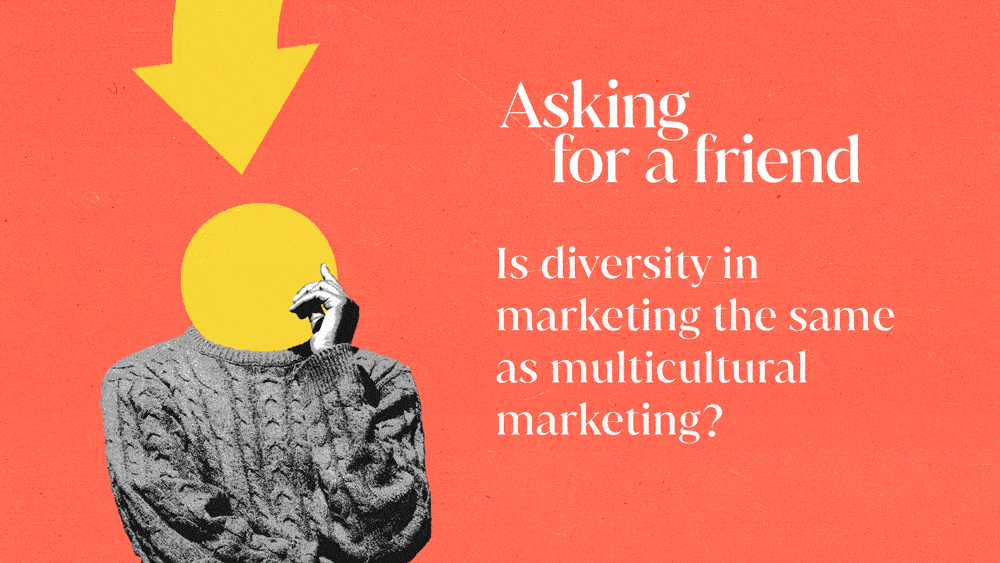 To Geraldine White, chief diversity officer at Publicis Groupe U.S., diversity and inclusion in marketing is "not about creating manifestos, it's about making sure those values are embedded – represented in talent, as well as in your benefits and policies," and with intention and investment in the work you deliver. White brings this insight from over 20 years in the advertising industry, the last 14 spent at Publicis.

White is the first guest for our new video series, Asking for a friend, which brings together some of advertising's brightest stars at Advertising Week in New York to break down the topics they know best.

In the video, White breaks down how she thinks brands should embrace diversity and inclusion, why consumers should feel represented in a brand's creative work, and if diversity and inclusion are the same as multicultural marketing.