As privacy regulations spread, one Canadian ad tech company may have a 'future-proof' solution for marketers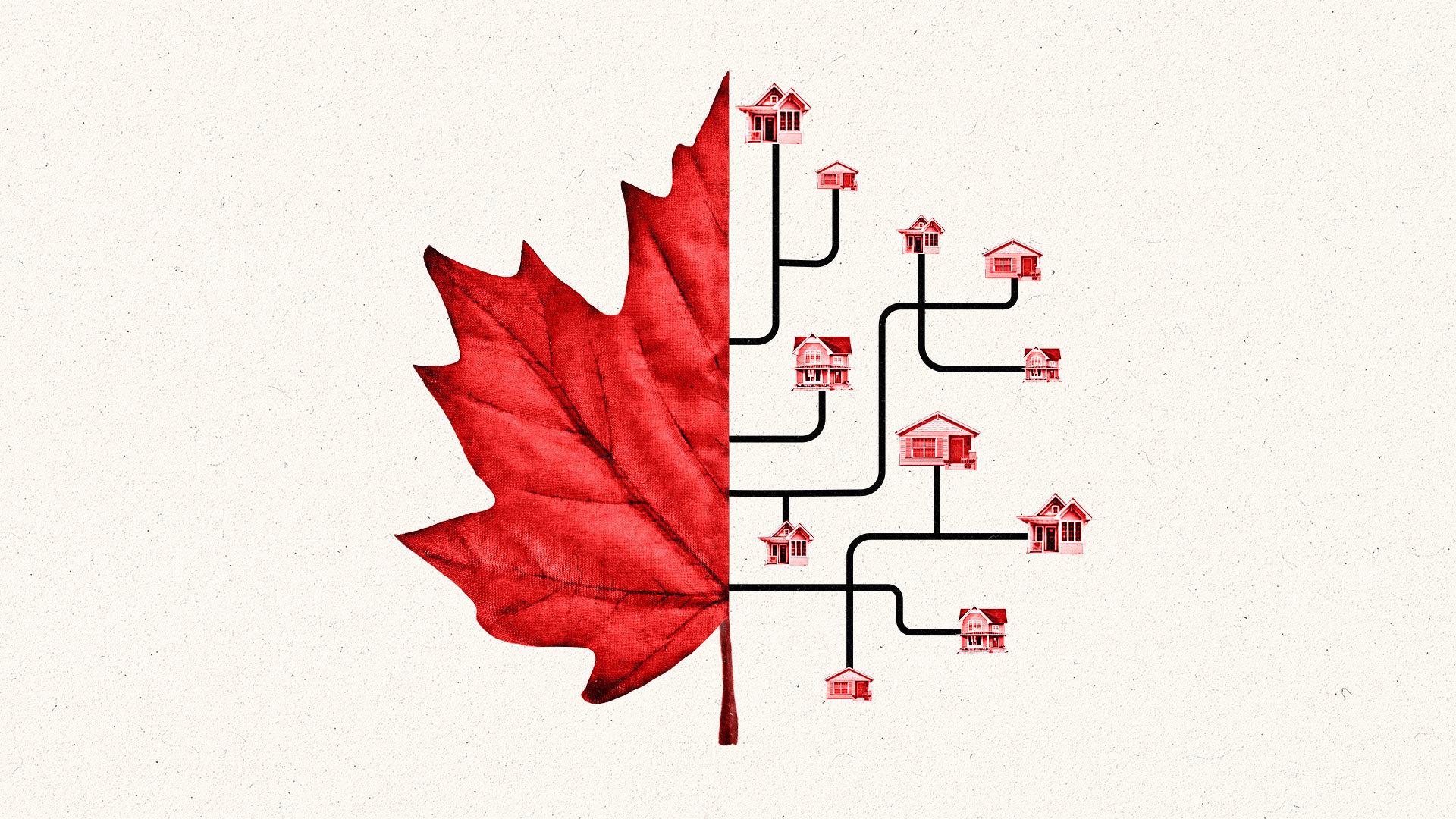 Connected Interactive, an advertising and marketing technology company in Toronto, Canada, has found an innovative solution that provides advertisers with the data they need to reach consumers efficiently and — at the same time — maintain compliance with Canada's data privacy laws.
It's a breakthrough for the company and for marketers in a territory where others have feared to tread because of the country's strict regulatory environment. And it could have implications for marketers in the United States as more rigorous consumer data privacy laws are passed by state lawmakers.
In partnership with Canada's largest financial technology company, Moneris, Connected Interactive enables advertisers to build audiences based on offline spending data from more than 325,000 Moneris merchants. These stores run the gamut from mom-and-pop shops to big box retailers, providing marketers with retail data on what consumers are buying, the frequency of their store visits, and the total amount they're spending.
And here's the key to the privacy piece: it's all categorized and aggregated according to Canada's six-digit postal code. The country's laws on personal privacy information (PII) prohibit data tracking at a household level. All digital platforms reference postcode targeting but it's limited to three digits — which correspond to 8,000 households — instead of six digits, which makes "a massive difference," Noel Geer, co-founder and CEO of Connected Interactive, tells The Current.
"A six-digit postcode is the perfect cohort to create a [data] pool because it's only 12 to 15 houses. From a financial perspective, you're completely compliant when you start mapping this purchase data to the postal code level."
When it comes to mom-and-pop stores, Connected Interactive can slice and dice the purchase data to reveal some niche categories that otherwise would not be available to marketers — arts and crafts stores, bakeries, ophthalmologists, and florists to name but a few.
With 27 million consented devices and identities mapped over 850,000 six-digit postal codes, Connected Interactive can provide comprehensive audience data at a scale hitherto hard to achieve. "What we've managed to do with this data is get around 700 audience segments — soon to be quite a bit more — revolving around different retail categories and levels of purchase," Lyle Wagner, the co-founder and president of Connected Interactive, tells The Current. A recently announced integration with The Trade Desk makes this data even more widely accessible to digital marketers and brands, he says.

Few people know the marketing ecosystem in Canada better than Geer and Wagner, career marketers with deep knowledge of the digital space before they founded Connected Interactive in 2011. And because the company was forged in the context of strict privacy laws, they see the potential for their data solution in other markets such as the United States. In effect, they're trying to create something that they hope will be future proof.
"It's inevitable that more privacy regulations will come into place. It's just a matter of time and what shape they're going to take," says Wagner. He cites California's recently expanded data privacy regulations, set to take effect in the state on January 1, 2023. One immediate impact: retailers and brands that rely on targeted ads are paying close attention to current regulations, especially in light of recent news, such as the $1.2 million Sephora settlement. In addition, Geer points to the FTC lawsuit against data broker Kochava Inc. "for selling geolocation data from hundreds of millions of mobile devices that can be used to identify people and trace their movements," according to the agency's complaint filed in August.
As the momentum toward stricter privacy rules gathers momentum, Connected Interactive is building custom audiences based on more aggregate but still granular geographical insights that utilize work and home, which is a solution that can be adopted in other markets. "The way that we've been doing it in Canada and other countries around postcode makes a lot of sense, and aims to provide privacy without giving away too much but also allows advertisers to target," says Wagner.