In the age of AI, marketers at Cannes Lions say to follow the consumer rather than the hype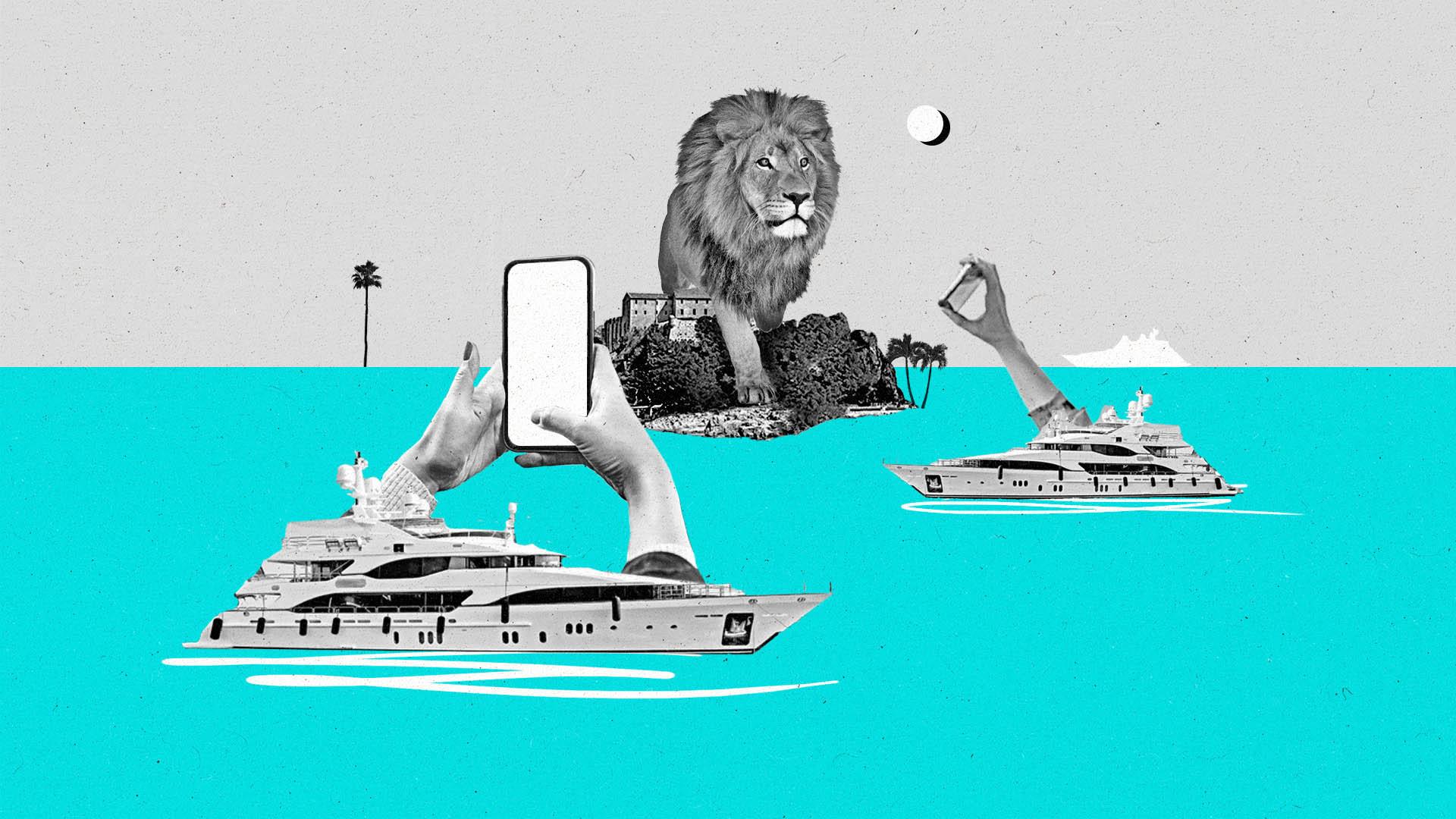 Generative AI was, expectedly, all the rage at this year's Cannes Lions International Festival of Creativity. But even though advertising's biggest players are inking deals that look set to disrupt the industry's approach to creativity, some believe marketers' attention might be misplaced.
"What I'm challenging […] is this industry's ability to be pumped about yesterday and tomorrow and completely disregard today," said Gary Vaynerchuk, serial entrepreneur and chairman of communications company VaynerX, during a keynote session.
"In real life outside of this [expletive] world, trillions of dollars are sold of products that are affected by the marketing that happens in social," he added. He might have a point: Ad spend on TikTok, for example, is set to grow 33 percent to $13.1 billion this year, with advertisers likely attracted to its ability to keep users glued to its app.
In a business reality that is increasingly demanding good returns from every marketing dollar spent, marketers need to be tuned in to where consumers' attention actually is, said Vaynerchuk.
"Our industry is changing. Before you all go and try to figure out how to [expletive] figure out AI, why don't you figure out how to storytell where the actual consumers' attention is?"
Customer-winning, not just award-winning
The classic 30-second video format, subject of many a Cannes award, probably needs reevaluating, argued Vaynerchuk, especially those "created in boardrooms." Indeed, with the fragmentation of media ushering in experiences as disparate as podcasts, virtual reality, and short-form videos, attention on traditional media and advertising formats is in freefall.
"We are separated a little bit too much from the marketing and what brands are trying to do in business. You can make videos that get millions of views and pay zero in media. Media has disguised an extraordinary amount of bad work for the last 30 years," said Vaynerchuk.
"Some of the most award-winning work in the history of this conference has also been oftentimes a precursor to decline in business for the brand that won the award," he continued.
Marketers' misplaced focus isn't just exemplified by the wrong choice of channels. The creative upmanship driving award-chasing might be the reason behind the Cannes Lions, but for Procter & Gamble's (P&G) chief brand officer, Marc Pritchard, effective creativity is one that drives sales rather than just impresses judges.
One of P&G U.K.'s latest campaigns for dish soap brand Fairy featured Tough Baby, an animated baby that acts as a standard brand mascot. It is a far cry from the flashy, AI-generated creations of today. But that might just be the way to cut through today's noise.
"I realize Tough Baby may not be on the Lumière stage anytime soon collecting a Cannes Lion for that ad, but that's OK," said Pritchard in a keynote. "We love him because he's cute, and he gets the job done."
Creativity from diversity
Another way P&G has found both creative and financial success is by leaning on traditionally underrepresented creative voices to open up traditionally underserved markets.
In recent years, the company has turned to diverse, multicultural creators to drive market growth, said Pritchard. P&G's partnership with Queen Latifah through the Queen Collective, for example, creates programs that are licensed to Black-owned and -operated media companies to create advertising inventory for media investment, which in turn drives growth.
"Our P&G brands have already doubled spending and intend to double again, and expand the market further," said Pritchard.
Other initiatives, such as Whisper's period information campaign in India, show that when it comes to striking an emotional chord with consumers, content created by AI is far from the only, or even best, answer.
Perhaps the biggest takeaway from the seemingly inevitable disruption that generative AI is causing in the industry is just that: Disruption is inevitable, and smart marketers will follow the consumer, rather than the hype.
"In 14 years, I'm going to be giving a talk right here, and I'm going to say, 'Why are you still marketing on social?'" said Vaynerchuk.
"I have no romance to any platform. I'll run television, I'll run outdoor, I'll run direct mail. I'll run anything if the price that you're charging me to run it feels underpriced. And I will figure out the creative inside that distribution, whether it's outdoor television, pre-rolls, social. And that is forever the game."