Advertisers go back to school with new retail media options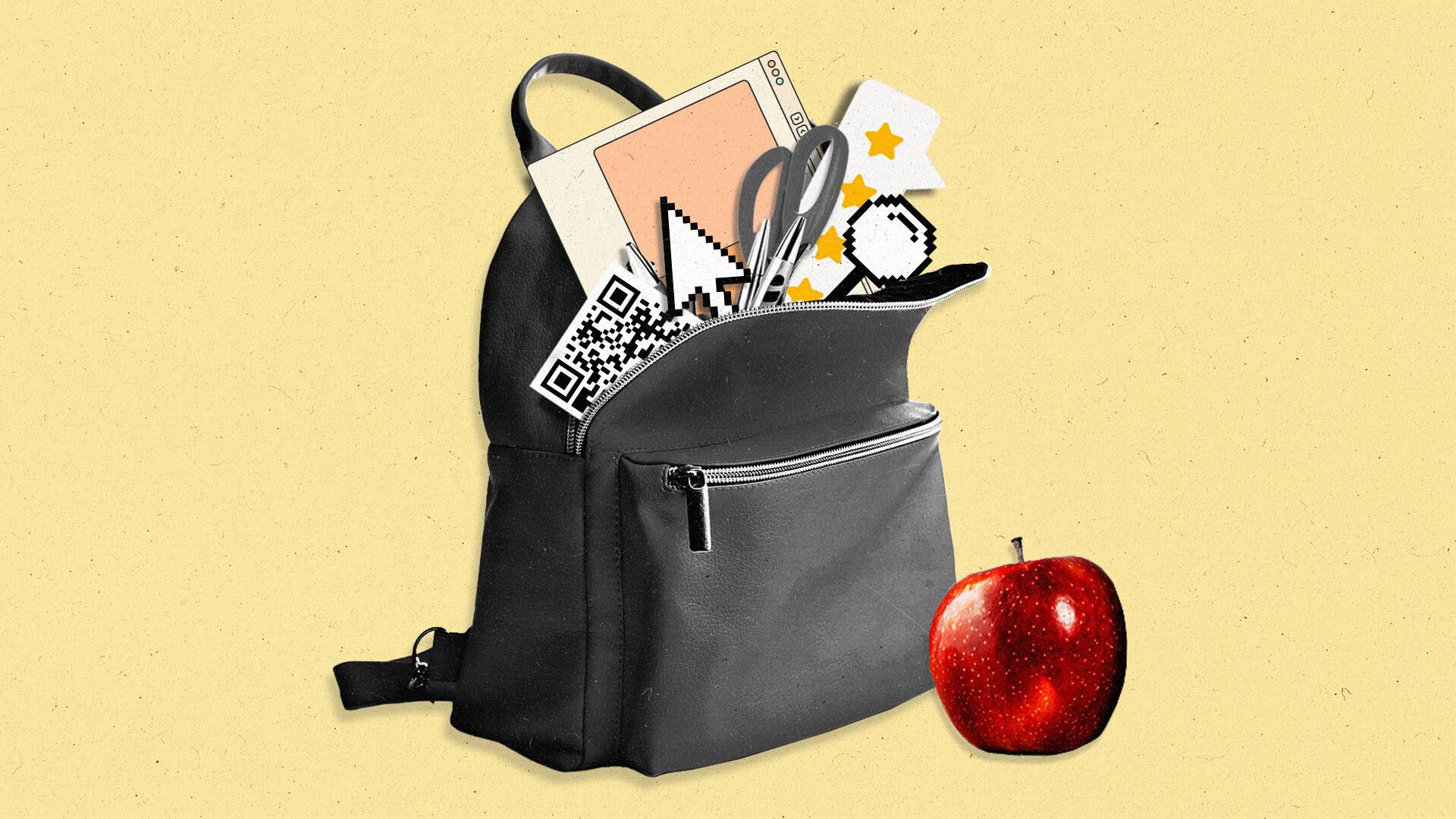 Late summer means back-to-school planning for many households, and advertisers and retailers like Target are doing their homework to learn how to best serve them, with many taking advantage of new retail media capabilities.  
And from a retail perspective, this back-to-school season is putting every year-over-year comparison out of whack. Consumers are being even more cautious with their spending habits in an inflationary environment; more schools are opening at pre-pandemic levels; and supply chain issues continue to interfere with filling shelves. All of this makes year-over-year comparisons and planning more difficult to manage, says Vic Drabicky, founder and CEO of January Digital, an agency that specializes in the retail category.    
"Why can't we just have a 'normal' year," Drabicky tells The Current. "To date, 2022 has been the year of in-store buying — and inflationary pricing. With the pandemic waning, consumers have flooded stores again and 'normal' shopping behavior has returned."    
Despite the volatility, retailers such as Target have been able to adapt quickly, helping fuel the retail industry's overall growth between 6 percent and 8 percent, according to recent figures from the National Retail Federation. Drabicky believes this year's back-to-school shopping season will yield moderate growth, with value-based retailers and brands seeing the largest uptick.    
Retail media's coming-out party  
Ad spending on U.S. digital retail media is estimated to reach nearly $41 billion this year, according to Insider Intelligence, up 31 percent compared to 2021. That figure may soon balloon to more than $61 billion come 2024.    
Bolstering that growth are retail media networks, which equip advertisers with rich shopper data and closed-looped measurement capabilities. For a company like Target, advertisers can tap into its highly relevant audiences at scale, given its database of more than 165 million shoppers. "We can create life-stage audiences that are relevant for back to school, such as shoppers with kids of a specific age range in the household and those who have previously purchased back-to-school products," Renee Doerre, head of strategy and planning at Target's Roundel, tells The Current.    
Roundel recently reported that Target drove more than $1 billion in revenue from ad placements last year, and estimates that figure will grow to $2 billion in the next few years. The platform provides advertisers with crucial data points, such as shopping behavior, insights, and analytics. Pioneer retail media networks like Roundel also provide tools that allow marketers to target deterministic audiences and close the loop with actual sales measurement.    
This year, advertisers only want to accelerate this work, says Doerre. "We're seeing a significant uptick in agencies wanting to leverage retail data with true, near-real-time optimization," she says. "With new tech advancements for Programmatic by Roundel, buyers can optimize toward whichever audiences or creative messages are driving the most sales."    
Those advancements, says Doerre, allow buyers to use insights that can inform not only media strategy, but also upper-funnel brand key performance indicators, or KPIs, that complement lower-funnel shopper marketing efforts.    

As an early leader in the retail media arena, Target's Roundel has keen insights into evolving advertiser demands, the company says. "We really aim to build programs that truly elevate that overall shopping experience and to be a part of one-of-a-kind moments, such as those that serve as a helpful reminder to buy a favorite brand, or a trusted introduction to a new one," says Doerre.    
In one example, Doerre points to how the retailer takes a hands-on approach when working with brands on ad creatives to incorporate their messaging into Target's specific look and feel, which consumers already have an affinity for. "We surprise and delight guests by helping them find the products they want and need, all with an experience they enjoy," she says.    
Still, advertisers may be overwhelmed by which platform to choose, given that so many retail media networks have entered the fray. "With so many options out there, it's important to make sure your eyes aren't bigger than your stomach," says January Digital's Drabicky. "Testing all of them at once and determining whether they're a success or failure would be jumping the gun."    
Instead, he says, advertisers should "focus on taking a continuous test-and-learn approach that grows as you learn from each test. Begin with your biggest strategic partners and expand from there, all while making sure you have a clear set of KPIs that you are testing against."