Advertisers are ready to embrace the great outdoors…with more flexibility and precision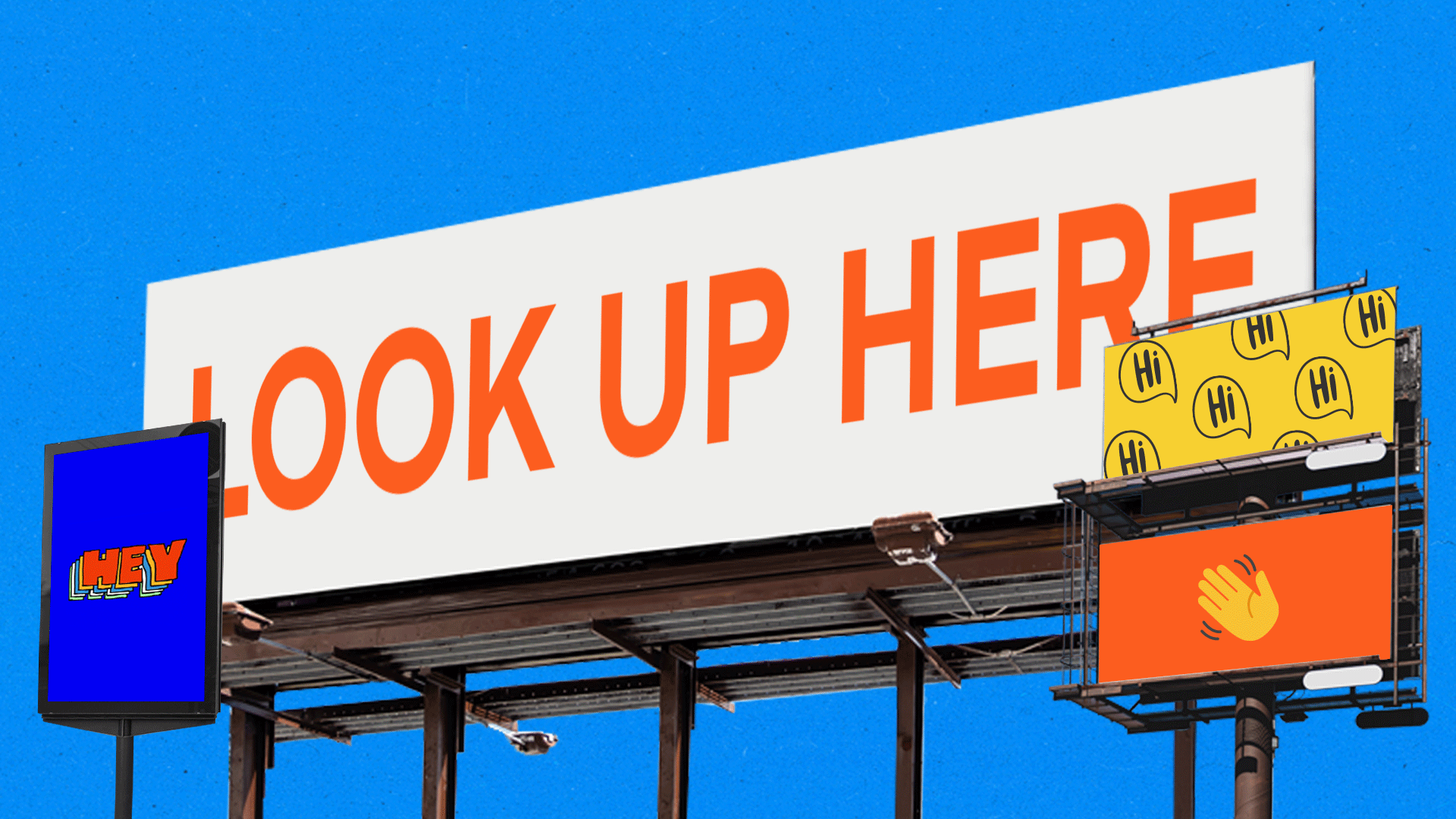 Digital out-of-home advertising is poised for a major comeback
As drivers wait to merge onto New York's Grand Central Parkway, they can look up to see a giant new digital billboard announcing an upcoming North American tour by rock band Genesis, with dates at Madison Square Garden. Whether or not you're a fan of the English rock group, it is a hopeful, high-resolution sign. It's not just the band that's making a comeback after a hiatus, or live music events, but also digital out-of-home (DOOH) advertising.
Inevitably out-of-home (OOH) advertising took a huge hit last year thanks to pandemic-induced stay-at-home requirements. But as parts of the world start to reopen, and people return to the highways and byways of life, DOOH is having a renaissance. According to data by eMarketer, DOOH spending will return with a vengeance this year, up 37 percent to $2.17 billion. That's still not enough to make up for last year's 41 percent decline, but it's an indicator that it is on the rebound.
It's a recovery, however, that has accelerated because of the need to be more reactive in a world where everything can change in a New York minute. "It fast-forwarded the adoption of programmatic out-of-home for many," Dave Etherington, the chief commercial officer at Place Exchange, tells The Current. A report, published by the out-of-home Advertising Association of America (OAAA), cites eMarketer data that says 12 percent of DOOH media is transacted programmatically but estimates that figure will grow to 17 percent in 2022.
While there's no question that OOH took a blow during Covid, says Etherington, programmatic buying "took off like wildfire" from June onwards, driven by the safety net "of being able to buy non-guaranteed…which was the road back to the media for many, and continues to be."
Etherington says Place Exchange is seeing major brands embrace DOOH, citing a recent high-profile campaign from one of the world's iconic soft drink brands, a CPG brand that traditionally hasn't bought OOH programmatically. "We find ourselves in a moment where this isn't about experimentation, this is mainstream," he says, reporting that his company is up 700 percent in the first quarter year over year.
At the same time, there's a perception shift happening in the way marketers are thinking about the OOH medium. From its paper and paste billboard roots, OOH is now a data-driven digital channel, more akin to a broadcast medium like CTV. For starters, both media have massive scale and reach, as well as relying on similar, "clickless" performance metrics.
Global, the media and entertainment group based in the UK, recently scaled up its programmatic trading in DOOH by adding the London Underground and the National Rail to its digital ad exchange (DAX), which according to the company unlocks 27 million impressions per week. "Consider the London Underground network like a programmatic outdoor video network that can deliver nearly as much scale as Instagram can in London right now," says Ollie Deane, director of commercial outdoor and DAX at Global. Deane says that 2.4 million people are using the Underground per week while Instagram reaches 2.8 million Londoners. As more people return to work, those commuter numbers will see an increase of another million by July, he estimates.
A programmatic campaign has other virtues too, says Deane, which include flexibility and immediacy. That allows for contextually relevant ads, triggered by such real-time variables as weather, pollen counts, traffic flow and travel data. For example, a sunscreen brand might want to trigger a contextually relevant ad when it's sunny, but not when it's bucketing down with rain — as often happens in the UK, notes Deane.
Another benefit of programmatic OOH, when buying through a DSP such as The Trade Desk, is measuring how the campaign works in conjunction with the other elements of the advertiser's mix, says Helen Miall, the chief marketing officer at VIOOH, a global digital marketplace based in the UK. "So rather than looking in silos, you're much more cohesive in your strategy from a planning, activation and optimization perspective," she adds.
Miall cites a VIOOH case study on Sony Playstation around the 2020 release of a new game, Ghost of Tsushima. The company ran a five-week campaign in Belgium to help target relevant console gamers, identified using mobile IDs. The digital OOH creative was activated by geo-located app data on mobile phones, running at places and times that were relevant to gamers on the go. The upshot was a 28.6 percent uptick in awareness for the Ghost of Tsushima a month before release, with 66 percent of the full year's sales target reached within four weeks of the release. "You can use data very intelligently in near real-time to activate and optimize your campaigns," says Miall. "And that's really unique to programmatic in the out-of-home world."
As parts of the world begin to open up, programmatic OOH is ready to bloom in the great outdoors. "Once people try it, there's no going back," say Dave Etherington. "There are no viewability issues with out-of-home. There's no fraud. There's no brand safety issues, inherently in any of it. There's this tremendous power of context. What could be more contextually powerful than the physical world where you are?"