The U.S. ad tech industry ponders a greener future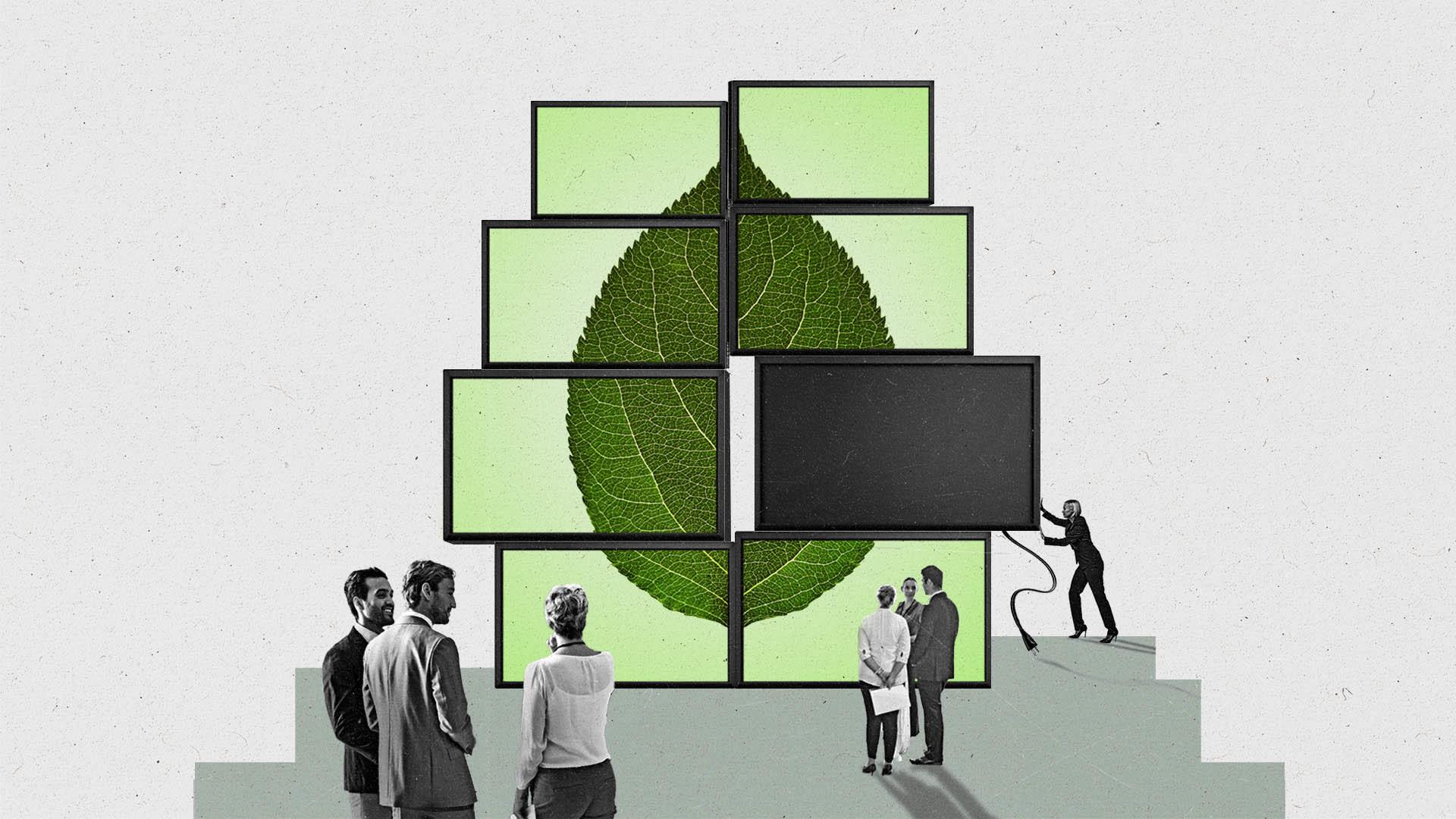 Ad tech leaders and key decision-makers from brands, agencies, and publishers gathered in New York on April 13 for the Green Media Summit, an inaugural event hosted by supply-side platform Sharethrough, to advance sustainability initiatives in the digital advertising industry.
If anything, the standing-room-only event showed the resolve of the ad tech community in the United States to come together and answer the call to create a greener ecosystem in the context of the global push toward net-zero greenhouse gas emissions. That goal — as adopted in the UN's Paris Agreement — sets out the need to reduce carbon emissions 45 percent by 2030 and achieve net zero by 2050.
For some big-picture context, recent data found at close to 4 percent of total CO2 emissions, the carbon footprint of the internet is actually higher than that of global aviation. Speakers and panelists focused on the need to decarbonize the digital advertising supply path by making programmatic advertising more efficient.
"If every one of us goes out and decides to make a small shift in our business away from some of these high-carbon activities, we will immediately change the economics for every single player in the space," said Brian O'Kelley, the CEO and cofounder of Scope3. "Small changes in behavior will have disproportionate impacts in markets, and this is a market."
If there was a word of the day that emerged during the various panels and presentations, it was "pre-competitive," a term that means collaboration between competing companies within the same industry to address this shared goal. "There is definitely a pre-competitive state," Amy Williams, the founder and CEO at Good-Loop, told The Current. "It's almost like if you're not participating, you're going to get left behind."
Media agencies found consensus on cleaning up the supply chain by cutting out high-carbon publishers, creating a green media road map, setting out KPIs for sustainability. Sharing data with partners is critical to creating a "more transparent portrait of emissions," said Martin Bryan, the global chief sustainability officer at UM, Mediabrands. "If we can actually prove that by being more sustainable, you're actually yielding higher ROI for marketers…Market dynamics will motivate us to do the right thing."
A conversation between Hillary Slattery, the director of programmatic at the Interactive Advertising Bureau (IAB) Tech Lab, and Curt Larson, the chief product officer of Sharethrough, focused on setting industry standards around sustainability. In January, the IAB Tech Lab launched a multiyear green initiative to help create benchmarks around how carbon emissions signals are sent and received programmatically. Its goals — in a nutshell — are "fewer duplicative ad requests happening in the first place and then making those ad requests you have in the first place smaller," said Slattery. A cleaner supply chain can "help a publisher get a better view of ad performance," she added.
That theme was picked up in a panel focused on how demand-side platforms (DSPs) could effect change with their advertising partners, supply path optimization being key to this strategy. "By creating a simpler, less convoluted supply path, we're able to build a more transparent marketplace that also reduces waste," said Maggie Mattingley, the lead director of inventory partnerships at The Trade Desk. "With fewer hops in the supply chain, you're becoming more sustainable."
The issue of finding a common industry standard was top of mind for some of the attendees.
"Everyone's talking about what their idea of sustainability means, but every single partner has a different way of looking at sustainability. Right now, there is no consensus on any of that," said Mike Racic, the president of Prebid. In short, he emphasized that the ad tech community needs an "industry solution" that has yet to come.
"We've done all this before. These aren't new ideas, really," said Amy Williams, referencing the industry's quick response to ad fraud with the adoption of initiatives such as ads.txt. "[Sustainability] is a new challenge, but the solutions are legislation, collaboration, industry bodies, and technology, and all of those things are here today."