'A form of portable escapism:' All consumers want for the holidays are tunes and podcasts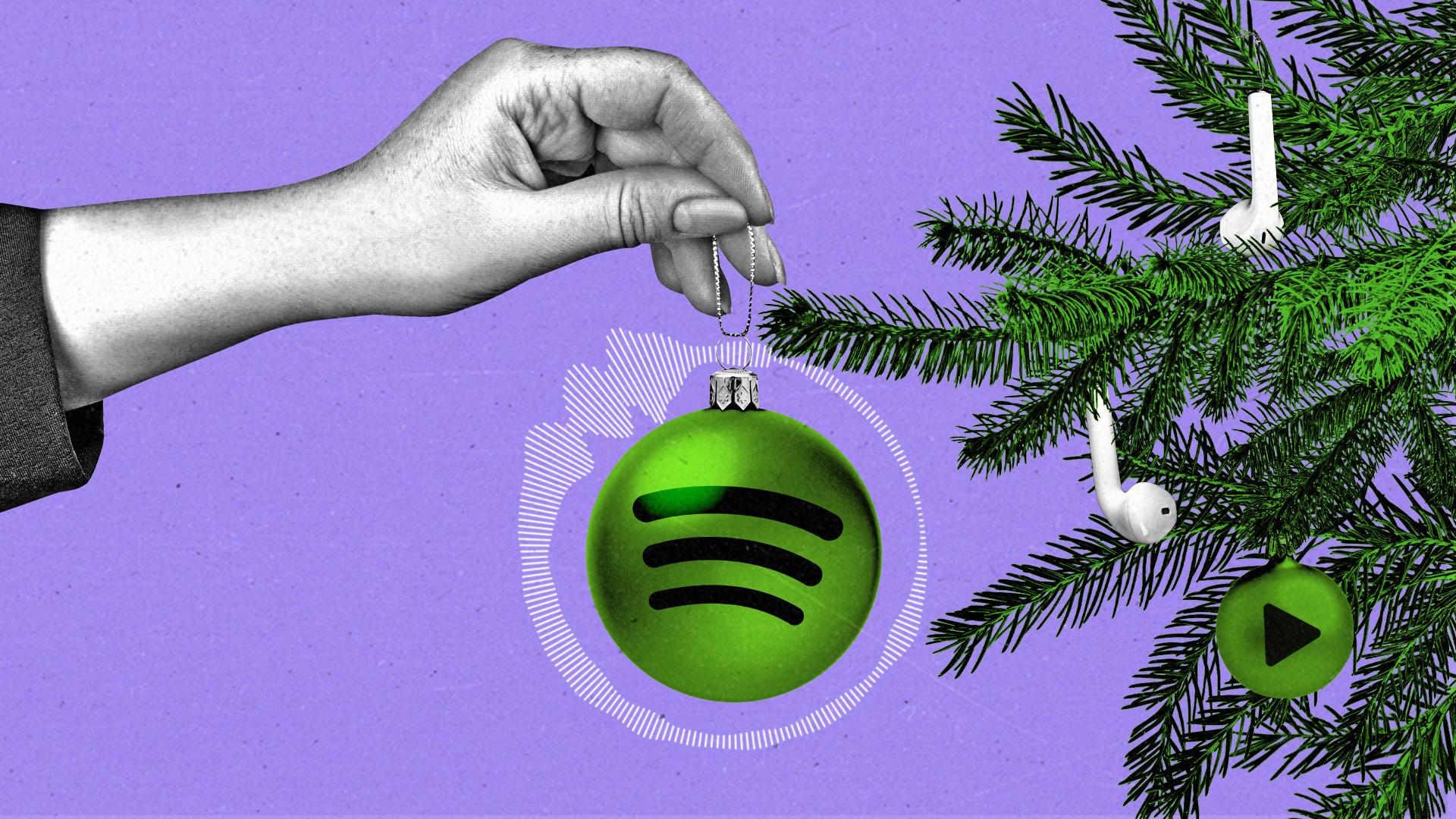 How digital audio and podcasts are keeping brands' spirits high
'Tis the season for curling up next to the fireplace with a cup of hot chocolate and a podcast or two.
The digital audio industry is prospering, despite the ongoing pandemic still keeping consumers from commuting in many parts of the world. For marketers, the channel is a popular choice for the holidays, so much so that brands have to strike fast before inventory runs out.
In fact, unlike traditional radio, digital audio usage has surged in popularity during the pandemic. Rather than tuning in on their daily commutes or from their offices, people simply switched to listening from their homes (and home offices).
In the U.S., a market that leads the world in digital audio and podcast consumption, the time consumers spend with digital audio continues to grow at the expense of broadcast radio, with 64 percent of U.S. adults listening on a weekly basis and 40 percent of Americans tuning into podcasts at least once a month, according to Magna's November 2021 Digital Audio Report. Magna predicts the digital ad market in the U.S. will grow by 11 percent in 2022, with podcasting growing by 22 percent. Spotify and Pandora are market leaders when it comes to music streaming, while NPR, Wondery and The New York Times are top podcast providers.
"Podcasts are not just for commuting anymore; they are a form of portable escapism," Jenna Isken, group director, experience at branding firm Siegel+Gale tells The Current. "For many, listening to podcasts has helped disrupt some of the monotony of the past twenty months."
With this listener transition in mind, for the busy, competitive holiday season, Spotify — the music streaming leader with 381 million monthly active global users — now advises brands to start booking inventory in the summer to avoid losing out on share of voice during the holiday season, says Ann Piper, head of client partners of U.S. verticals at Spotify. Spotify has grown its market share by 45 percent in the U.S. since 2018, and advertiser demand continues to grow, mirroring the overall industry in the U.S. and globally, according to Magna's November 2021 Digital Audio Report.
"Audio and podcasts are the perfect companions for this time of year," Piper tells The Current. "Whether you're listening to your favorite playlist of Christmas carols as you decorate your tree or catching up on the latest True Crime podcast on your road trip to see your family, Spotify helps listeners soundtrack key moments in their lives."
Brands –– from major retailers to banking and insurance companies — are turning to Spotify this holiday season to promote new product launches, sales events, holiday-related tips and end-of-year offers. Other efforts, like Target's holiday playlist series celebrating BIPOC creators, are general awareness plays tied to the holiday season. All hope their messages land on captivated ears before consumers make some of their largest purchases of the year.
"In general, ad spend surges because brands are trying to drive holidays sales and budget managers try to unload what is left in their coffers to justify the need to spend that much the following cycle," says Ross Benes, senior analyst at analytics firm eMarketer. "Brands are spending more on digital audio because people are spending more time there."
Worldwide growth
The leap in audio consumption is also happening on a global scale, with digital expected to see the most growth. Magna predicts that worldwide digital ad sales will jump to $11 billion by 2025, making up 35 percent of the total audio market. In the same period, podcast ad sales will reach $4.4 billion worldwide. This past year, Spotify expanded into 85 new markets across 36 languages.
This growth in digital audio is continuing despite commuters getting back on the road as pandemic restrictions ease up. Europe sits right behind North America in adoption of music streaming and podcasts, and in the U.K., 27 percent of consumers over the age of 18 say they are streaming more music on their commutes than they were a year ago. At the same time, 30 percent say they are listening to fewer traditional radio channels, The Trade Desk found through a 2,000 consumer study in partnership with Appinio in November.
Solo Streamers
Brands looking to enter the space should note that these "solo streamers" are now listening to music and podcasts around-the-clock and not just during commuting times, says Bithika Basir, senior manager of inventory partnerships at The Trade Desk. "For advertisers, it's clear they should consider the mindset of the solo streamer in terms of 'my time' rather than 'drive time,'" says Basir. "Brands who realize that drivers and commuters are individuals — and advertise accordingly — will come out on top."
The variety of playlists and podcasts that exist today also means brands have more opportunity to reach niche audiences than through traditional radio channels, especially with consumers signing on to music streaming apps and sharing their location data. Audio then becomes an invitation for strategy.
"CPGs selling deodorant may want to target 'running' playlists, while witty wine brands pursue parenting podcasts," says Sascha Lock, vice president of media at Boston-based digital marketing agency Amp Agency.
"The future of digital audio is incredibly bright," says Piper. "Digital audio is no longer experimental for advertisers."
Each week, The Current gives you a rundown of the biggest stories and latest trends from the world of data-driven marketing, including topics like Connected TV and the future of identity — all delivered directly to your inbox.